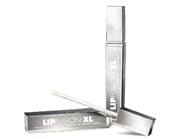 Reviews For
LipFusion XL Advanced Lip Plumping Therapy
5 Results
Best I''ve Found
I have tried various lip enhancers and this in my opinion is the best. I used the LipFusion XXL and actually I think this one is better and usually costs less. Sometimes I also add L'Occitane lip balm on top at night to super moisturize. Although it won't puff up your lips like injections, it does make them more supple and look younger and a little larger. No more cracked and uncomfortable lips. They will feel good! and look better than before. Karenirene
Verified Purchase
WORKS OK
WORKS OK BUT NOT AS GOOD AS I EXPECTED. IT LOOKS NICE AS A CLEAR GLOSS. LovelySkin Customer
Verified Purchase
Delivers...
With realistic expectations this is a great product. Ive used it for years and my mature lips are happier for it. With faithful nighttime use I wake to moist lips that stay that way all day. My lipstick wears well with little bleeding. The real treat is how healthy and pink my lips look without any lipstck at all. I have and will continue to recommend this product. LovelySkin Customer
Verified Purchase
best results if used overnight
I didnt expect to have super full lips after using it, but I do think it affects the appearance of my lips the next day, if I leave on overnight. They feel fuller and lipstick looks better on them. I wouldnt advise using it right before going out, you will not get the same results and might feel disappointed. And like the label says, yes, you should apply it to clean, dry lips. Then let it sit, while you do the rest of your make up or something. It will get kind of tacky feeling, but not in an annoying way. Then you can do the rest of your lips last. I like the results. LovelySkin Customer
Verified Purchase
great product !!!!
hasta el momento todo bien LovelySkin Customer
Verified Purchase