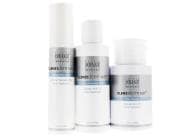 Reviews For
Obagi CLENZIderm MD System
72 Results
Loved the Obagi System
I've struggled with acne most of my life. I'm in my late 30's and feel that I've tried most skin care lines, accurate, bi weekly facials and prescription creams. I didn't expect Obagi to work as well as it did! The clearing cream does sting when you use it but hands down the best line I've ever used! I saw an immediate change in the tone / feel of my skin! I absolutely love this line! Kylagmh
Verified Purchase
Fantastic complete system
This has everything you really need to actually have clear skin and it doesn't dry out your face. The trick is consistency day and night, every day. LovelySkin Customer
Verified Purchase
Favorite
My favorite line for acne. Always works and well worth the money. LovelySkin Customer
Verified Purchase
Where Have You Been My Whole Life??
I can't rave about this system enough. I've suffered with adult acne for ages and this is the ONLY thing that keeps it under control. Even when I have the occasional break out it's nullified in no time! I'll use this till my dying day. carrie672
Verified Purchase
Favorite skincare system
This is my favorite skincare system! With having to wear a mask everyday I've had the worst maskne and this has cleared it up completely! I also love the cooling sensation from the wash and toner! Will definitely repurchase. LovelySkin Customer
Verified Purchase
Best products ever
We have tried so many things for my 15 year old. Like no joke 8 different products over his teen years. One of my friends told me about this and I thought little pricey but u know what it's with every penny. My son's face has almost cleared up. Great product. A+ Thank you. LovelySkin Customer
Verified Purchase
Amazing for acne free skin
I have struggled a lot with my skin when it comes to acne and this is the only thing that really worked for me. I am extremely happy with this purchase.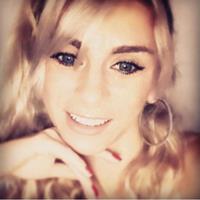 CLENZiderm
Works fast. A little drying but the moisturizer helps with the drying. LovelySkin Customer
Verified Purchase
Works Wonder
My skin has always been a problem skin since I hit puberty. I have tried every product in the market. I am now 48 years old and only after using Clenziderm have I experienced not having active acne at all times. I still get them from time to time, I have marks all over but it has tamed over time. LovelySkin Customer
Verified Purchase
Not For Sensitive Skin
These products are pretty strong so I would not recommend if you have sensitive skin like me. I could feel it burning and only used on my breakouts but even then, could only use it for a few days at a time because it would completely dry out my skin. LovelySkin Customer
Verified Purchase
My teen daughter uses this system daily
My teen daughter loves this system, it keeps her skin fresh and clear. We feel very lucky to have found this system on LovelySkin. She said she will never stop using it. Highly recommended. LovelySkin Customer
Verified Purchase
The best
Clenziderm line is amazing. Be careful when you start using. All three products together can be very drying so start slow (every third day for a week, then every other day, then once a day) so you can let your skin get used to it, so you'll want to stick with it. I think people get discouraged when they see negative results in the beginning. Be prepared you may break out a little more, but it gets better! My skin is super sensitive so I change the frequency as needed. Be super careful with the benzoyl peroxide lotion- it's very strong, but works AMAZING! I apply as a spot treatment on blemishes using a q-tip and the next day, the blemish is almost gone. As mentioned, my skin is sensitive, so the first time I used BP lotion all over my forehead and it ended making the good parts of my skin red, so be aware. I have recommended this to so many people. I've used for years and I now have my daughter use it. I highly recommend. It's definitely worth it! Clenziderm MD System
I don't believe I have ever had smoother, softer skin! I can't say enough about how well this system works. For the first time I truly feel that I have clean skin. LovelySkin Customer
Verified Purchase
Horrible
It burned my face. LovelySkin Customer
Verified Purchase
A BLESSING
I have had on and off bad skin for years. It's been oily then dry. Breakouts and breakins...its been a struggle for YEARS. Makeup plays out bc sometimes depending on my face or the weather that even looks bad. As a dark-skinned black woman it's already hard to find that right color for your color type. But just so happen I started browsing and contemplated on OBAGI...that was the best investment I ever made. I feel and look like a new woman. Believe me this works!!! I saw results in a week and totally clear within 2 to 3 months!!!!! U won't be disappointed. Gift for my daughter
My daughter began having frequent breakouts at age 28 causing some distress. A couple of days after receiving the Obagi Clenziderm kit we had a video chat. Her face was glowing. Already clearer. She said her skin was very smooth. She said the products sting a bit and the stinging quickly settles down. I bought the Clenziderm therapeutic moisturizer which she loves. My daughter is very pleased that the Clenziderm system is quick and simple to use LovelySkin Customer
Verified Purchase
Amazing
This stuff is wonderful! Keeps my skin clear and healthy, love it! Never use anything else. LovelySkin Customer
Verified Purchase
IT worked for me
this is amazing stuff when it comes to my acne. This is the only combo that helped my acne disappear! Amazing stuff! Love this!
I've tried literally everything to treat my acne, and this has done wonders to my skin! I totally recommend this set! hadilothman97
Verified Purchase
Chemical burns, dry skin and breakouts
This product burned my skin so bad, I tried to bare through it for a few days to see if maybe my skin would get used to it, but I ended up getting small chemical burns on the sensitive areas of my face. It also dried my skin out so badly, which I did expect, so I bought the obagi brand moisturizer with my order, but it has made my skin brake out worse than it was before I tried these products. I'm so disappointed because there were so many good reviews, don't waste your money, this product is awful. This has Transformed my Skin!
My skin has literally been transformed by this Obagi system! I began using it for acne. After two months, my acne is gone and my scar and hyperpigmentation have started to clear up. I have been recommending this product to all of my friends that also have acne. Amazing
This set works wonders on my hormone acne. Wouldn't be without it. Have been using it for a couple years now. Clear Skin
I Love these products. My skin is finally clear. I've been suffering from hormonal acne but not anymore!! Will continue to purchase!! Destinedbeauty
Verified Purchase
Keeps skin blemish free!
I love the Clenziderm skin care line. I have been purchasing these products for a few years for my teenage daughters and it has been very effective in keeping their skin clear and blemish free. LovelySkin Customer
Verified Purchase
Love
This line is the only product that my 15-year-old son can use. We tried everything. Everything.. if you use it as recommended it works. We have fair/sensitive, highly reactive skin. Obagi is our go to brand. LovelySkin Customer
Verified Purchase