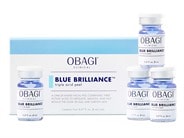 Reviews For
OBAGI™ Clinical Blue Brilliance™ Triple Acid Peel
$145.00
Easier than I expected!
I was a little apprehensive about using a acid peel on myself. But, I was impressed with the ease and better yet, how well my face responded to the peel. I have used two of the vials now, my pores are smaller, I didn't experience facial peeling, but I could tell it was removing skin cells. I don't have the breakup from Rosacea as I used to. Now, I didn't expect miracles of it healing Rosacea, but it isn't as noticeable. My face just looks fresh, younger and I'm liking it! Gorgelady
Verified Purchase
I love this!
Being an esthetician, I didn't have high expectations for a peel that could be purchased to someone not licensed. I love this light exfoliating peel and skin feels soft to the touch right after. Skin also is visibly more vibrant. I got so many compliments on my complexion. LovelySkin Customer
Verified Purchase
Triple Acid Peel
I really like how it makes my face shine! I haven't noticed any peeling. Should I be? Have done two applications so far. I do feel the tingling. LovelySkin Customer
Verified Purchase
Fabulous Home Peel
My face really tingled when I used this! After I rinsed, my skin felt and looked like glass. I had a sensitive area at the corner of my nose that burned for a few days so I'll be careful in the future. Otherwise, this is a great peel. I also didn't use all of it as I wanted to be cautious. In the future, I'll use it all. Don't be afraid of it! Great value, too! You'd pay $150 in a spa for one of these. There are four in the box. suzannebyrd
Verified Purchase
Great product
I am very surprised! I do see results after the first application. Recommend! Skin is even, brighter and fresh Khrystyna
Verified Purchase
Impressed
I used it and it does burn.....slightly. It is quick and easy and I am starting to see smoother skin. I believe my skin will approve as the weeks go by. I will buy it again. FABULOUS PRODUCT!
This product blows the rest out of the water! Improves color, quality and even skin. Combine with epionce tinted spf ! Purrrfect face forward!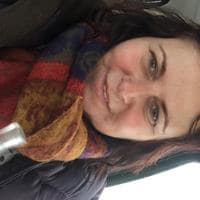 morrisonsemperfi
Verified Purchase