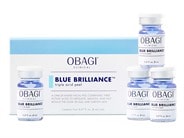 Reviews For
OBAGI™ Clinical Blue Brilliance™ Triple Acid Peel
$145.00
Terrific Results for 62yo!
I have never done an at home acid peel and really have never had any acid peel ever! I have some pretty significant wrinkles forming just below the left corner of my mouth (too much smiling :). I followed the instructions and 4 days after the first treatment I peeled a little around my nose and my smile lines. Immediately after first use I and other immediately noticed far less wrinkles around outside corners of my eyes. The second treatment caused peeling in those bad wrinkles below corner of my mouth yahoo!! Each treatment I noticed immediate results and greater results a few days later. I will definitely be doing this again - at least annually! Terrific at home skin aging treatment! Mstechart
Verified Purchase
Great product
I have only used once but was very impressed. Easy to use and face looked brighter immediately after process. Over the next week I experienced slight peeling and my face was so smooth and bright. I will continue using. LovelySkin Customer
Verified Purchase
The Lunch-Time Peel
I would usually go to the esthetician to have this peel done about once a month or so. Now I can do it myself, get the same results in the privacy of my own home without the cost of the spa. The Obagi Blue Acid Peel is a great pick me up for anytime! The best part, there is no down time.... Obagi is the BLT of skincare.... brighter, lighter and tighter, who doesn't want that? gotogirl
Verified Purchase
Home peel that's not too wussy
I am so glad to find at home peel that helps! I used to have regular peels when I worked at a med spa and have been deprived ever since I stopped working there. Love that it's safe enough for home use but still has a kick to it. I will definitely be using it every few months or so throughout the year! Wish it was a little stronger but good for regular use. LovelySkin Customer
Verified Purchase
Easier than I expected!
I was a little apprehensive about using a acid peel on myself. But, I was impressed with the ease and better yet, how well my face responded to the peel. I have used two of the vials now, my pores are smaller, I didn't experience facial peeling, but I could tell it was removing skin cells. I don't have the breakup from Rosacea as I used to. Now, I didn't expect miracles of it healing Rosacea, but it isn't as noticeable. My face just looks fresh, younger and I'm liking it! Gorgelady
Verified Purchase
I love this!
Being an esthetician, I didn't have high expectations for a peel that could be purchased to someone not licensed. I love this light exfoliating peel and skin feels soft to the touch right after. Skin also is visibly more vibrant. I got so many compliments on my complexion. LovelySkin Customer
Verified Purchase
Triple Acid Peel
I really like how it makes my face shine! I haven't noticed any peeling. Should I be? Have done two applications so far. I do feel the tingling. LovelySkin Customer
Verified Purchase
Fabulous Home Peel
My face really tingled when I used this! After I rinsed, my skin felt and looked like glass. I had a sensitive area at the corner of my nose that burned for a few days so I'll be careful in the future. Otherwise, this is a great peel. I also didn't use all of it as I wanted to be cautious. In the future, I'll use it all. Don't be afraid of it! Great value, too! You'd pay $150 in a spa for one of these. There are four in the box. suzannebyrd
Verified Purchase
Great product
I am very surprised! I do see results after the first application. Recommend! Skin is even, brighter and fresh Khrystyna
Verified Purchase
FABULOUS PRODUCT!
This product blows the rest out of the water! Improves color, quality and even skin. Combine with epionce tinted spf ! Purrrfect face forward!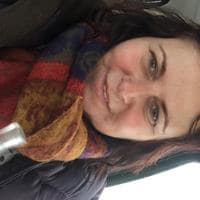 morrisonsemperfi
Verified Purchase