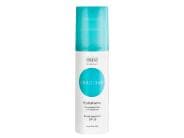 Reviews For
Obagi360 HydraFactor SPF 30
4 Results
I'll Stick With SkinMedica
I tried this moisturizer on a recommendation from an Obagi customer service rep as I was dismayed by trying to find an SPF daily moisturizer that did not contain Vit C, as the rep confirmed that Vit C deactivates one of the main ingredients in the Obagi Elastiderm, which I use daily. I had been using the Elta tinted SPF moisturizer, but found it insufficiently moisturizing for my skin (and environment). My biggest issue with this Obagi moisturizer is that it leaves my face very shiny and looking somewhat worse than before it was applied as it highlights any irregularities in my skin tone and makes it a bit red, as well. I have bags under my eyes naturally, and they look much worse after applying this moisturizer! Given that I am not someone who wears anything other than a very light powder after applying a moisturizer, this is not an ideal choice for me. I also rarely write reviews, but was so disappointed in this moisturizer. I'll be using the SkinMedica SPF moisturizer, instead, as that worked much better. LovelySkin Customer
Verified Purchase
Very greasy on my skin
I don't think my skin is oily, but this sunscreen was so greasy and sticky. I didn't like it at all and had to return unfortunately. LovelySkin Customer
Verified Purchase
Great cream
This was my second bottle of this, but this one changed color a little in the course of using it. It goes a long way, and it absorbs really well. LovelySkin Customer
Verified Purchase
Greasy
I have semi-oily skin and found this moisturizer to be way to greasy. Tried wearing under makeup and was shiny all day. Does its job as a sunscreen but not in love with it.