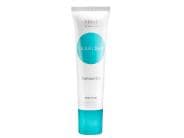 Reviews For
Obagi360 Retinol 0.5 Cream
107 Results
Improves texture.
I have been using this for a few weeks now and noticed improvements in my skin's texture. This is a great retinol for first time users. Being that I have used retinol before, I will probably get the Obagi 1.0 the next time. I took almost a year off from retinol since I was pregnant and didn't want to dive back into 1.0 not knowing how my skin would react with time off from my skin regimen. I am able to use this one daily without any peeling or irritation and I have sensitive skin. LovelySkin Customer
Verified Purchase
Poor container
After opening tube and trying to squeeze a small amount out, the tube split open and the cream exploded onto my body and floor. Used a small amount on my face for first time. LovelySkin Customer
Verified Purchase
Obagi360 Retinol 0.5
In a few short weeks, this product in combination with a couple other products (cleanser, C serum, SPF), my skin has completely changed. My pores appear smaller and I have had minimal breakouts since starting this product. I have sensitive skin and have had minimal dryness/flaking with this product. Someone recently described my skin as "amazing" - a word that has never been used before to describe my skin! AshleyH
Verified Purchase
Perfect strength
This retinol cream is just right. I started strong with every night application and my skin ended up a bit irritated so dialed back to every other night and that is just right. I'm slowly adding in a couple nights in a row now. I do notice my discolored skin looking better already and my pores are clearer. I do put a moisturizer on top of it. I recommend! LovelySkin Customer
Verified Purchase
Good for starting out
This is a mild form, and would recommend if starting out. I had been using retin A for several years and was just not enough to see a difference in my skin. Will use it every other night till it's gone and then will continue with retin A. Takingcareof50
Verified Purchase
Perfect beginner retinol
This product has worked so well as a beginner retinol treatment. My skin has not had any issues with this product. I had heard that you might peel when first starting a retinol, but this product never cause any irritation to my skin, although my skin is not overly sensitive. I like the texture as well, because it just feels like a normal moisturizer. LovelySkin Customer
Verified Purchase
Rebirth
I've just finished my first tube of this product and the results are noticeable. My skin is lighter, lines and wrinkles have improved and I'm ready to move on to the Obagi Retinol 1%. This product has been one part of the new regime I began 11 months ago, and it has made a contribution to the improvement of my complexion. I did experience some burning sensations and a little flaking during the first month or so, but no longer. I use it several times a week. LovelySkin Customer
Verified Purchase
Hello Beautiful Skin!
Wow! One week and my skin is more refined and even tone. Blemishes are gone, sun spots fading and wrinkles diminishing. No irritation at all like I've had with other retinol products. LovelySkin Customer
Verified Purchase
Easy to use!
This product applies easily and goes on smoothly unlike other retinol/tretinoin type creams I've used in the past that take a little effort to rub in. I also like the pump feature on the top that's used to dispense it. You can press it down completely in order to use the full suggested size amount or just give it a little push to use only the amount desired. I can understand if people didn't notice that this was a pump and just tried to squeeze the tube that there would be a big problem, but if used as intended. It works really well. I'm using it together with the Blend Fx. LovelySkin Customer
Verified Purchase
Great 0.5 cream
Just started using this product so far (in 3 weeks) I already see fading of sun and aging spots. Tingles when use but know it's working! RDRogers
Verified Purchase
I've seen some results, but I wish I had purchased the 1.0
I was nervous about starting retinol, so I purchased the 0.5 cream for my skin to adjust. This retinol is very gentle, so I didn't experience any redness or irritation. I see some difference, but not as much as I would like after using for a few months. I actually just ordered the 1.0 strength to mix to hopefully get better results. LovelySkin Customer
Verified Purchase
Nice and mild
I've used some Retin-A products that really irritate my skin and make it super flakey. There is hardly any flaking and drying with this product. LovelySkin Customer
Verified Purchase
Excellent Product
I noticed a difference in the appearance of my skin in about three weeks. It's very flawless looking now and I get compliments on my complexion a lot. I've tried the prescription Retin-A's and they are just too harsh—could not use. The Retinol 0.5 works wonders for my skin. I tried the 1.0 and got a lot of peeling, but my neck area did not like it—turned red and itchy. I'll stick with Retinol 0.5 for daily use, and use 1.0 strength once a week only. Beautylicious
Verified Purchase
Love this product!
I used 0.5 strength for over a year as my skin is very sensitive. I then tried to transition to 1.0 percent but I had some skin irritation! All skin is different but I will have to continue with the 0.5 strength! Echachere
Verified Purchase LovelySkin Customer
Verified Purchase
Obagi 360 retinol .5
My third time ordering this very gentle not much peeling like other brands I have sensitive skin and it works great Works and helps sensitive skin
I am prone to breakouts with products, but since I have started using medical grade skincare exclusively I have had far fewer issues. This product is also a winner with my sensitive skin. I am in my late 30's now and want something stronger than my first retinol product with Neutrogena. I also have noticed a difference with smoothing my skin out between my eyes. I have wrinkles starting now, and I wanted that one to be less harsh. I think it's helped. I noticed mild redness and flaking in one teensy spot, but it has already passed after a couple of days. Sbolivas
Verified Purchase
Mild
I find this cream to be quite mild, causing only mild reddening but no noticeable drying or irritation. I might be better off using the 1.0 concentration. LovelySkin Customer
Verified Purchase
Best for sensitive skin
I am in love with this product (Obagi Retinol .5). I am Eastern European, super sensitive skin that is prone to breakouts under random circumstances and to date I have not been able to use a Retinol cream or gel without major side affects like red irritated skin etc. That is until now. I've used this cream for 2 months now without any skin irritability, and it has worked magic on it. My random acne if it comes at all leaves within 24 hours. There are no longer brown or red spots left behind where acne had been like in the past. I am in love, ordering a new tube. EuroLove
Verified Purchase
Clear skin
This is a great alternative when I want to take a break from using Tretinoin. LovelySkin Customer
Verified Purchase
Great product
Trust me -- you really only need a pea-sized dose to see brighter skin in 2 weeks. This stuff is strong! LovelySkin Customer
Verified Purchase
Changed my skin routine
I have been adding retinol to my skin care routine since January 2019, and I am loving how it changed my skin already! I am very prone to breakouts, and they have been decreasing slowly but steadily. I haven't seen too much difference in my pore size, but I've only started using Obagi 0.5 since March (first started with neutrogena), so I am hoping to see results in the next couple of weeks. As soon as I finish this tube, I will start the 1.0. I did get some dry and flaky skin after about 4 weeks of using the product (I was using it every night), so switched to every other night for now. Make sure to moisturize your face after. LovelySkin Customer
Verified Purchase
Good result just with 3 applications
I bought this one for my teenage daughter. My daughter only used it for 3 times and we can see the difference already. Her acne is less red and healing. So happy with Obagi retinol 0.5!! LovelySkin Customer
Verified Purchase
Too harsh for my (oily) skin
I found this to be too drying for my skin, even though it is oily. I started using it gradually, but my skin never adjusted to it. LovelySkin Customer
Verified Purchase
Love it!
I use this with the Nu-Derm blender and it works great!! LovelySkin Customer
Verified Purchase