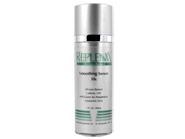 Write a Review - Receive 50 Rewards Points!
Tell us your thoughts about Replenix Retinol Smoothing Serum 10x so we can help you find the right products. With your review, you'll also receive 50 Rewards Points. Please note that it may take up to 72 hours for a review to appear on site. All reviews are subject to moderator approval.
Write a Review
22 Results
Excellent product
Excellent quality very effective in smoothing my face. Container is not always reliable. Used for 3 years now.
Powerful
This is the real deal. I was previously using another product, but it clogged my pores and actually lead to worse skin. I was on the hunt for a potent retinol that had added benefits (antioxidants!) and wouldn't make things worse. I'm finally using this every other night after starting out just twice a week. Definitely had some flaking to begin with, but it's much improved. My skin feels like velvet now! Won't be without this product!
Replenix Retinol 10x
I love this product. I used retrieve .05% and wasn't expecting this to be very strong but it is. I applied liberally and didn't feel much of a tingle. It has an unusual grainy texture which I don't really mind. Not greasy at all. The following night I applied liberally again and the next morning, my face was red. Don't be fooled, it's strong. After two weeks of a lower dose, my skin is glowing. I wake up every morning and it is bright and looks evened out. Will keep using.
Such a difference!
This product is great!! I have tried Retin A products before and was not happy with the results. This Retinol product has made such a big difference on my skin. I love it!! My face looks smoother and healthier. I would recommend this product to everyone!!
Way too strong!!!!
I had used the 1 X and then the 5X and my skin was looking good. I used the 10 X only two times and my skin was awful. It was beyond flaky and uneven. It took 4 days and a lot of other products to get back to normal. Loved the 1X and 5X but would not recommend the 10X.
On to my 5th bottle!
This product has really made a difference to my skin. I have zero acne anymore and my skin seems less sensitive than ever. I even use it in the summer (at night of course) but make sure to use sunscreen during the day.
great product!
very nice product, goes on smoothly but works as it should ,,,,use sparingly as it can be deceiving! wonderful texture,
Retinol Cream/Powder at its Best! 10x is the highest and Medical strength!
This is Amazing! The first time you use this use just a small amount ( dime size) on a fine line an you can run your finger over it and Feel how smooth it feels! It goes on like a cream/powder. I would suggest using (Hydtrate by Obagi) for the Day or at night (Replenix Restorative Nighttime therapy) with this retinol as it can dry out your skin because its so strong. I give it a 10 for doing what it says it does!
Replenix Retinol does what it says!
I love this product! I have been using it for about three months, and my face feels smoother, and the fine lines are deminishing. I have even had comments on how nice my skin looks! I will keep using this!
Best Retinol Product
Replenix Smoothing Serum 10x does what it says it does but be sure to have used retinol containing products before going to this powerful one. I had used popular retail products containing inadequate amounts of retinol. Having read the benefits of retinol, I wanted to go with a product containing more of the active drug. After much research, I chose Replenix and now, some 10 months later, I can honestly say that my skin never looked clearer, firmer and more glowing. I dont even have to use makeup except for a little on my nose and some blush. I have had much younger women at the gym ask me what products I use. Be forewarned though - the first few weeks this product will feel like sand going on your face but dont give up. As time goes by the serum goes on more smoothly, the slight peeling disappears and the skin feels and looks good. Some may need to apply a moisturizer but if you are prone to breakouts like me I resisted doing so. Now I apply the Replenix at night and a sunscreen in the a.m. and thats it. My philosophy is go for the best products with the fewest ingredients and keep it simple by limiting the number of products used. Its working for me and I hope this review helps anyone else searching for science based skin care products.
Beautiful before bed!
I love this product, especially how it has some smoothing effects that hide and blur blemishes, so I feel like I look beautiful after I wash my face and get ready for bed! I prefer the lower concentration product a bit more, has less of an orange look and slightly different consistency.
Like the 5x better
I have been using the 5x for 1 year and love the results of diminished fine lines and firmer more even skin tone. The 10x does seem a lillte grainier in texture but I have no bad results from it. I will probably stick with the 5x for day & use the 10x at night. And a plus-these products make a great primer for a smooth finish to foundation.
Didnt like this product
I have used all the other strengths but this product did not go on smooth like the other strengths and there were chunky pieces of the product left on my face after application. In addition after a few days of using the product my face began developing red welts. They went away after one day of stopping the product. I may have been too potent for my skin but I have not had any issues with other products purchased through Lovely Skin and I have tried a lot. I ended up returning this product and am going back to the 5x strength.
REPLENIX RETINOL SMOOTHING SERUM 10X
Love the product - I use it 3-4 days per week in between a product with higher retinol concentration. (I could never get to daily with the higher retinol concentration product due to skin irritation.) The Serum 10X leaves my skin silky and doesnt irritate it. It also gives my skin a more polished look. I have had people I dont even know comment on how good my skin looks as did a dermatologist I saw a few months ago. Im over 50 and want to maintain good skin. Will continue to purchase the product.
LOVE THIS STUFF FOR SURE!!!!!
I use the Replenix Retinol Smoothing Serum 5x for myself. My son at the age 14 has a very very bad break out. We both have very sensitive skin. My son and I have to watch what we put on our face. For some reason his face was breaking out really really bad. I felt very bad for him, it was so bad he didnt want to go anywhere. My family doctor gave him a prescription for his face, It was way to strong for him it was burning his face. I felt that the Replenix Retinol Smoothing Serum 5x worked good for me, I got the 10x for him. He only used a week and have see very much improvement in his face. I will not go without the 5x and I will buy the 10x for him. Maybe in time I can switch to the 5x for him. I LOVE THIS STUFF.
Best Smoothing Product yet
I love to use this product after the rest of my Replenix products. It leaves the skin radiant.
Fantastic retinol product
Ive used the Replenix line before and love all their products. This is the strongest version of the retinol products and feels really silky on the skin. Ive had really great results with the 5x, so the 10x seemed worth trying in the winter season since there is less sun and UV exposure. A truly great product!
great product!
i started with a lgither percentage to work up to this and for acne prone/sensitive skin i suggest the same. i LOVE it and use it every day! super smooth skin.
Good as a primer
I really liked this product as a primer. Unfortunately I started having a reaction to one of the active ingredients and I had to stop using it. However, I would highly recommend this product and will be trying samples at the next opportunity to see if I react again. Very good size container...lasts a long time.
Love the feel!
I alternate between this and .1 tretinoin. Love the concentration of this.
Nice!
I love the velvety feel of this serum- skin appears airbrushed after applying. It has a high concentration of retinol but it's formulated in a way that it is gentle... well, maybe not for sensitive skin but normal to oily this is fabulous!
Smooth as silk
This is the most non irritating retinol product I have ever used. It makes my skin look poreless the next morning, while it really does smooth out those fines lines. It is great for acne prone skin as it has not broken me out as some other products have. It's my favorite! It's the one product I just can't run out of!