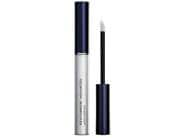 Reviews For
RevitaLash RevitaBrow Advanced Eyebrow Conditioner
$110.00
This really works
If you use it consistently, you will see new growth and existing hair will not fall out. Like their eyelash product, I started to see results in about 4 weeks. LovelySkin Customer
Verified Purchase
Regular Customer
This's my 2nd one. I use only this one it's work. My eyebrows got darker and filled up. LovelySkin Customer
Verified Purchase
A great lash serum
After 1 month of using Revitalash my lashes are huge! And they don't fall out like other serums I tried. Also unlike other serums this one is thinner in consistency therefore not getting into the eyes and irritating them. Foreveryoung
Verified Purchase
Best Eyebrow Grower
I had no eyebrows until I started using Revitabrow. It works great! DSamIam
Verified Purchase
Great Serum
Love this serum! One of the few that actually works! LovelySkin Customer
Verified Purchase
No Resurrection
Buying this serum was a huge leap of faith. Despite of all those positive reviews, I felt more like I could equally toss my money out the window, or send it down the drain. I completely ruined my eyebrows as a teenager (yes, terrible '90/'00 and yes, God bless each mother who helps her young daughter overcome her insecurities without a tweezer in her hand), had it tattooed, only to have the tattoo removed more than a decade later. My brows have been through a lot. This product can be quite helpful if your hairs are weak and need some "jolt" to grow as they should. The serum can definitely invigorate every single hair. But if your follicles are dead, they are dead forever. There will be no resurrection, no matter how much you mourn over them. The only miracle of this kind happened more than 2000 years ago, so just keep it in mind. I still think this product is worth trying. As a consumer, I would appreciate more detailed and less general information about its efficiency, potential and limits. It won't help everyone. At some point, you should better save your money, find a good surgeon and undergo an eyebrow transplant. Amazing product!
This is an absolute must have product. I seen results in a very short time and many people asked me what I have been using. LovelySkin Customer
Verified Purchase
So Far, So Good
I bought this less than a month ago, and already my eyebrows are becoming fuller. I use it nightly. I especially like the sponge applicator tip. I had tried a different brand before, where the wand is like a mascara brush. I prefer the sponge since it feels like I am getting more of the product on my brows. Hopefully my sparse eyebrow "tails" will fill in more after I use up the entire bottle! LovelySkin Customer
Verified Purchase
Wow!!! Just Wow!!!
My eyebrows were looking a little sparse and sad because of years of overplucking + my getting older, so I decided to give the RevitaBrow a try. I admit I was not expecting much, but I was willing to give it a chance. After a month of using this product, my eyebrows have new growth and are looking healthier and fuller. They look so wow I don't even have to use my eyebrow pencil to fill in the bare/thin spots. I'm super excited about the results, and I will continue to use and purchase this product. ChasidyH
Verified Purchase
My Brows are Back
My brows have gotten thinner with age. I have tried other brow conditioners with no luck. I received a sample of the RevitaLash RevitaBrow. Small sample with big results. I have ordered twice since. I used twice a day for the first several months and now with thicker brows, I use every other day. It is a product that delivers. LovelySkin also delivers the best customer service. Great prices and fast shipping. The only place I buy skincare products. No noticeable improvement
I was hoping this product would live up to its reviews, however, I did not have any change or improvement to my eyebrows. The applicator seemed to dry out quickly. I have thinning eyebrows and lashes due to age so maybe I was expecting a miracle, perhaps? This product was pricey so I thought/hoped it would be great! GoldenGaga
Verified Purchase
Fantastic
I'm in my 60's and my eyebrows should be gray by now, but they are not! I could not do without Revitabrow. I usually just put it on in the morning when I'm getting ready as it dries really fast. It helps me remember, when I use it in the morning. LOL. This product really works, it's well worth it and it goes a long way. LovelySkin Customer
Verified Purchase
THE BEST brow product
I have used all the brow products, and this one is by far the best. I get the most regrowth and have the fullest brows when I use RevitaBrow, I would highly recommend! LovelySkin Customer
Verified Purchase
Great eyebrow conditioner!
I love Revitalash Eyebrow Conditioner! It works great. I can see some eyebrow growth already. I highly recommend this product! Scoobydoo
Verified Purchase
It works
I have been using this eyebrow conditioner for a long time and it works very well. It really works!
I appreciate the science behind RevitaLash RevitaBrow Conditioner. My over tweezed brows are filling in & feel a little thicker. LovelySkin is very special to me for providing excellent product lines & superb customer service. Thank you so so much! Teresa1955
Verified Purchase
RevitaLash RevitaBrow Advanced Eyebrow Conditioner
I had a bald spot in my eyebrow and I have used this for 6 months. It's working! LovelySkin Customer
Verified Purchase
YES!!!
I am sticking to this one!!! It takes some time to see the results. I have seen results. My eyebrows are thicker and I am loving it. LovelySkin Customer
Verified Purchase
Greatest product
I have been using this product for the past 4 months and I've never had eyelashes this long. It's like miracle grow for lashes. I have recommended this product to several people. They are now using the product. It's great! aceryas
Verified Purchase
Ok product
I haven't seen any great results with this product like most reviews are claiming. Disappointed for the price I paid LovelySkin Customer
Verified Purchase
Best eyebrow growth serum
Fantastic product! Helped make brows full again! LovelySkin Customer
Verified Purchase
Brows Will Loke
Makes my skimpy brows more full and actually helps tame them. LovelySkin Customer
Verified Purchase
New Eyebrows!
I have been using RevitaLash for a few months with excellent results, so when I realized the same company had a product for eyebrows, I decided to give it a try! I have to tell you I have very thin brows with almost no hair in the ends. It's been only a couple of weeks since I started using RevitaBrow and I am already seeing new hair grow! My eyebrows already look better and I feel I don't need to pencil them as much. I am looking forward to see my eyebrows in 2 months from now! LovelySkin Customer
Verified Purchase
Amazing
I really wasn't expecting much since my eyebrows were so thin, but within a week or so my husband noticed they were really growing. I am a confirmed success story with this. LovelySkin Customer
Verified Purchase
I Have Eyebrows
Love, Love, Love this product. My eyebrows look amazing. No need to dye them any longer. However, I do need to pluck around the eyebrow. No problem. Try this product. you'll be surprised. PS: I don't think it took too long to see new growth.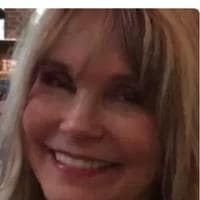 dlbrock
Verified Purchase