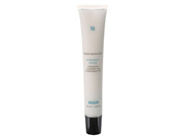 Write a Review - Receive 50 Rewards Points!
Tell us your thoughts about SkinCeuticals Epidermal Repair so we can help you find the right products. With your review, you'll also receive 50 Rewards Points. Please note that it may take up to 72 hours for a review to appear on site. All reviews are subject to moderator approval.
Write a Review
25 Results
Heals skin quickly
Awesome after a peel or microdermabrasion. Works great on burns too!! When you get burned by the wax...
Seems to be working
this is helping heal and reduce redness, for sure.
Solved Winter Wind Burn
My Esthetician recommended this product to treat facial windburn I get during the winter months from outdoor exercise. I haven't had any issues since beginning use of this product. You only have to use a very small amount of product - I expect one tube to be more than enough for the whole winter.
Perfect for dry and/or sensitive skin
I purchased after a laser treatment. The product is very soothing. I also use it nightly after I apply .1 Retin A and it prevents associated redness and dryness. It enabled me to step up my retin A dosage and frequency to highest dose and daily use. Yippee
Healing but light weight and non greasy
I used a small amount of this after a mild chemical peel and it was soothing and it felt like it created a thin barrier on the skin which you couldn't see. It helped calm and heal my skin quickly. I have also used it when I've gotten too red or dry from my Retin A. I like that it isn't greasy and you only use a small amount.
Heavy duty skin repair
I have used this on and off for years, after photo facial, or when my skin has been raw from winter. I only use this at night. It is sticky and greasy but when I wake up in the morning my skin looks calm, my redness is gone, and my skin looks hydrated. I don't use this all the time, only when I need heavy duty help.
SkinCeuticals Epidermal Repair- Thank You!!
I see reviewers & description states wonderful for after procedures..& I have no doubt this is true!! But I've been going through hormonal changes..& my skin has not been responding to exfoliation as easily as it had been..I've been dealing with new redness on cheeks, nose & chin.. This product has helped me immensely!! Felt confident trying as I use several other SkinCeuticals products!! Now I can continue with my regular skincare/exfoliation, anti-aging routine with confidence!
Best repair cream
This product does exactly what it tells you that it will do! After putting too much Retina cream my skin looks like I have a light chemical burn. This product repairs that damage. Also, I love in Alaska and it is great for the dry weather conditions during the winter!
really good product
Used it immediately after microderm, also after a chemical peel. And about 2-3 days after. VERY good at calming the skin, the irritation feeling, the burn, the redness. A very small amount goes a long way, its very creamy and you dont need to apply as much as you may initially think. I am so glad they came up with this. This will be a part of my routine post treatment care.
Good to use after microdermabrasion
This is a good product to use after microdermabrasion. I have sensitive skin and any product I put on after microderm stings me. This product did not sting at all and kept my skin moisturized after the procedure. I used this years ago and Im now getting back to it.
Very Good Product
I have only been using this for one week, but have noticed less redness on my face and chest. I did not have any procedures, as it mentions being especially good for post-procedure skin however it has been helping with the redness and not caused any breakouts -- as my skin is also very sensitive. I would definitely recommend this product.
Great product
I used this product after IPL treatments, leaving my skin feeling hydrated.
BEAUTIFUL HEALING CREAM
I was given samples of this cream following a chemical peel. It soothed my skin, relieved the redness and sped up the recovery time. Its a wonderful cream and Ive used it for years. It works beautifully for those who use Retinol as part of their skin regimen. My skin is fair, extremely sensitive, dry and prone to redness. This cream has been a life saver for me.
Great Night or Repair Cream
I use this lotion nightly or after a procedure. Cooling, soft and smooth. Only wish it came in a larger bottle!
Very nice
This product really soothed my skin after my my frazel treatment. I felt like it moisturized my skin from within unlike other moisturizers Ive used that seem to just leave my skin feeling greasy or looking skinny. Best way to describe it would be a matte moisturizer or as I said above… it moisturized and healed my face from within which showed on the outside.
Glad to see...
Used Hydra Balm after my Fraxel Repair and then progressed to this product while my skin was healing but not ready for my regular products. Not heavy, blends easily, dont be afraid to use more than once a day!
Soothing Treatment for Irritated Skin
Soothing non-greasy post procedure product recommended by my derm. Very helpful in calming irritation and reducing redness.
Works great
Very soothing to my over-processed skin. Not greasy at all. Very creamy. Found that it reduced the stress and redness of some target areas. I would use this everyday.
excellent moisturizer
This cream provides long lasting moisture without any greasy feeling.
great cream
I love this product!
love,love,love!!!!!!!
This is the best product i have ever used after having a microdermabrasion or fraxel procedure on my skin. It is very soothing and helps your skin heal fast while keeping it moitsurized.....just a great product!!!
Worth the money.
I was a little apprehensive to buy this product as it is so expensive, but I needed something to counteract the effects of Accutane. So far it seems to work great! I put it on every night before going to bed and my skin is smooth and less irritated when I wake up. The texture is a little sticky, so I wouldn't recommend wearing it under makeup. I have also used it on my dry and peeling lips and it makes a small difference in their texture and absorbs nicely unlike waxy lip balms.
skin repair
After having a facial peel, I noticed how dry my chin had become. Skinceutical epidermal repair cream was recommended to help with this condition. It has been a welcome addition to my daily skin routine. Highly encourage anyone with extra dry areas of ones face
Epidermal Repair
I have very fair skin and this was recommended to me by my aesthetician. It seems to work well to reduce redness and moisturize beyond my regular moisturizer.
Great Oily & Sensitive Skin Moisturizer
I had tried a sample of this that was included with my last order & fell in love with it! My skin is both oily and sensitive, so I was looking for a moisturizer that would sooth my irritated skin after my glycolic acid treatments, but not make my skin feel heavy with oil. This was the perfect solution! In fact, after using it for the last month, my skin's appearance has improved & appears less oily than ever before. I love this product & feel it is worth every cent!!