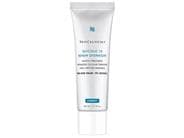 Reviews For
SkinCeuticals Glycolic 10 Renew Overnight
$80.00
90 Results
Loooove it!
This is by far one of the best SkinCeuticals products I used. I use it every other day, it makes my skin smooth and glowy. LovelySkin Customer
Verified Purchase
SkinCeuticals glycolic-10-renew-overnight
My dermatologist recommended using this every other night switching with Retinol. My skin feels smooth and renewed the morning after. Great addition to a night regimen! LovelySkin Customer
Verified Purchase
Great addition to nighttime routine!
I use this roughly 2-3 x per week at night, love how my skin feels tighter in the morning! Slight tingly sensation when applying. A must have for me! Love!
I use this a couple nights per week. i started off very slow as I was worried about irritation but found this to be quite gentle yet effective. Skin is soft and glowy in the am. LovelySkin Customer
Verified Purchase
SkinCeuticals Glycolic 10 Renew Overnight Treatment
Excellent product. I use it with my Retinol cream, and the next morning my skin is so smooth. It is just what I needed! MsRedhead
Verified Purchase
Fantastic for my skin
I adore this product. I have always stayed current on skin products and good products with glycolic acid are my go to for my skin. I have used glycolic for forty years and my skin looks 15 years younger than everyone my age (76). I attribute this to high content glycolic products. Plus a few professional peels. But if I had to choose just one ingredient it would be glycolic acid. Others like retin A but my delicate light skin loves glycolic. This product is the best on the market. Doesn't dry out the skin. Just plain fabulous. Great addition to my evening routine
Rotating this product with retinol on alternate evenings has really improved the look, feel and texture of my skin! LovelySkin Customer
Verified Purchase
Great product
Great product to use at night to improve skin LovelySkin Customer
Verified Purchase
Love the product
Gives a tingle which makes me feel it is working. Love this product will purchase it again. LovelySkin Customer
Verified Purchase
Shhh ... My anti aging secret
I'm 52, I have been using this product consistently for maybe 6+ yrs and I swear it's what helps me look early 40's. It's worth the money. The only problem is the packaging, store with the lid up and be sure to shake before applying. Thank you SkinCeuticals. I am a customer for life! LovelySkin Customer
Verified Purchase
Keeps skin glowing
I use 3-4 nights a week, alternating with a retinol. I find it helps with fine lines, discoloration, and keep my combination skin acne at bay. LovelySkin Customer
Verified Purchase
Amazing!
I use this 3 or 4 nights a week and it makes my skin so smooth. Doesn't dry my skin out at all. This combined with CE Ferulic takes care of my 57 year old skin! LovelySkin Customer
Verified Purchase
Clear skin!
This is excellent! I use it every night and definitely gives me a glow in the morning. It is a little stingy at first but honestly you get use to it and it's worth it after you see your skin in the morning. I use it every night on top of my retinol and it works great! Fantastic results in 2 weeks
I have been using this skin treatment for 2 weeks and I see a much brighter complexion already. My neighbor also noticed, and asked what I was using. I told her, and she was surprised a product this affordable could work so well. Word of caution however, it's much better for your skin if you literally press the liquid into your face, rather than rubbing it in. The glycolic acid is definitely an ingredient you can feel working. Its the difference between tingling if pressed in, and outright burning if rubbed in. LovelySkin Customer
Verified Purchase
Glycolic 10 Overnight
This is the best Glycolic acid on the market. When used nightly, it visibly minimizes & smooths wrinkles. Glycolic 10 will keep my skin virtually flawless. FancyNancy
Verified Purchase
Fabulous
This product is worth every penny. I have sensitive acne prone medium dark skin and this has been effective and gentle. I only use it ever other day rather than every day, but the results are astonishing! I will purchase again. LovelySkin Customer
Verified Purchase
Smooth
I really like this. I use every other night. It makes my skin look smoother! Twaltersmt
Verified Purchase
Potent stuff
This is strong but that's the price of beauty I'm willing to pay. Permanent part of my facial routine. It definitely dries out my face but it sure does give me a nice youthful glow. LovelySkin Customer
Verified Purchase
Amazing product!
Wow!!! My texture and overall 'glow' have significantly improved after adding this into my regimen. Love love love!!!! LovelySkin Customer
Verified Purchase
Pretty good
This glycolic serum goes on smoothly and feels great on the skin! It has a very slight burn initially but its not bothersome. I have noticed a slight improvement in skin texture since I started using it. Less dry patches, more consistent texture over face as a whole. Took about 5 weeks to start seeing results, so practice patience! SarahSlayton325
Verified Purchase
Glycolic 10 Renew Overnight
I love this product. My skin is feeling so smooth and my wrinkles are looking less noticable. I'm looking forward to continuing with more SkinCeutical products!! LovelySkin Customer
Verified Purchase
Fabulous product
Fabulous product! I love this. Each night I use it I see such wonderful results the following morning. It hydrated plus exfoliates. LOVE THIS PRODUCT!!!
I 100% recommend this product. It is not often that I see such immediate results but from the first week that I started using this I noticed a definite improvement in the clarity of my skin, and believe me I have been using quality skin products for a very long time. Given its glycolic properties and the fact that I use Retin-A on my face, I alternate nights for its use (switching on/off between this and the Retin-A)--my skin has never looked better--this is the real deal, I totally recommend!! Zelcookie
Verified Purchase
Glowing Skin
It made my pimples disappear in 3 days. My skin is glowing and unevenness is gone. LovelySkin Customer
Verified Purchase
Works better than retinoid
Very gentle on skin, yet effective. Gives that light exfoliation and the glow of retinoid products. A little runny so be careful when taking the cap off. Moisturize with hyaluronic acid to minimize dryness and follow with sunscreen. Your skin will thank you! LovelySkin Customer
Verified Purchase