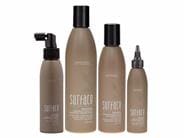 Reviews For
Surface Awaken Box Set
$104.98
Works great
If used consistently as instructed you will see stronger healthier fuller hair. LovelySkin Customer
Verified Purchase
Too Much Protein
I gave this 3 stars even though it cause a lot of damage in my hair. I learned that am protein sensitive and this was way too much protein. Everyone is different, but please not that for some people, too much protein can be bad. I was told it can't cause damage but that was my only change and I confirmed it after trimming all damage. LovelySkin Customer
Verified Purchase
Some growth but side effects
I have used other similar systems and knew there would be some accelerated loss initially, and that was true for this one. However, the loss was more and longer lasting than what I anticipated. Also, my hair is definitely drier from using this so I have to follow the whole treatment with a moisturizing conditioner. I am seeing some new growth but I will not be rebuying this set. LovelySkin Customer
Verified Purchase
Lovely hair product
So far this is the best of all that I have used in the past. Does not make hair frizzy or weighed down. Soft and I do see a little growth. I have baby fine natural blond hair and adds body. I was skeptical, but. . .
I think it is working! I used the products every other day (that's how often I wash my hair) as directed on the "bangs" area of my head, that was noticeably thinning. Having used the product for about 4 weeks, I really think it is working and have expanded use to other areas. LovelySkin Customer
Verified Purchase
The Treatment System is working very well
I purchased the box set because I wanted to try the full system. I am a mature lady and my hair was starting to thin. This treatment system did the trick! In just a few weeks, my thinning hair is thicker and I am seeing far less hair loss when shampooing. I will continue to purchase the Surface products. LovelySkin Customer
Verified Purchase
My husband loves this stuff
My husband has hair loss and was using a different shampoo and conditioner until I found this a couple of months ago. He says he likes this product and his hair feel better LovelySkin Customer
Verified Purchase
Fuller and thicker
At 32 yo, I was starting to experience thinning of my fine, naturally curly hair. I selected Surface Awaken after consulting on the phone LovelySkin. The box set is a convenient way to use all the recommended products at a value price. After 3 weeks, I am noticing new hair growth at the temple. And the condition of my hair overall is much fuller and appears thicker. Since the directions state apply Elixer and Tincture twice daily, I ran out of both much sooner than expected and did purchase the full-size bottles of each. I also am using Surface Therapeutic Mask 1-2 times weekly for added moisturizing and am pleased that it does not weight my hair down. I intend to continue using the products as long as the results continue to be positive. LovelySkin Customer
Verified Purchase
Great products!
Good value for all of these items. Working well to bring back some fullness to my hair. LovelySkin Customer
Verified Purchase
More volume but bad for color and more frizz
This set definitely adds volume - yay! But my color was much lighter after three shampoos. Also, the condition of my hair is much drier-frizzy. Awesome Products!
I absolutely love Surface Awaken products. And getting them in the box set is just the easiest way for me to ensure I am getting all the basic products I need to ensure my hair is growing in thicker and faster as it always does when I use the Surface Awaken products. In fact, I am afraid not to use them as my hair has been in such great shape since I started using these products five months ago. GracieLou
Verified Purchase
Amazing!
While this is pricey, it has done absolute wonders for my hair that has been thinning for 15 years. I have tons of baby hairs all over my scalp and a ton of new hair all around my hairline. This is the third kit I have ordered and I am not going to stop! LovelySkin Customer
Verified Purchase
Very Nice Set
I bought this for my husband and he really likes the way the shampoo and conditioner feel on his scalp as well as the after effects. The treatments are an added bonus that seem to be helping with new growth. maryann
Verified Purchase
Relief for itchy scalp
For no identifiable reason, my scalp became itchy and irritated by my everyday (salon purchased) shampoo. My hairdresser suggested Surface. It is a multistep process and took about a week to become part of my shower routine but the results have been positive. My scalp is definitely feeling relief --- I'm not sure that it has slowed my thinning hair. LovelySkin Customer
Verified Purchase
still trying
I've only been using for 3 weeks, I ran out of the tonic and the treatment, however I still have a ton of shampoo and condition, so I think I will reorder to give this product a good 3 months try. I have noticed my hair is softer and bouncy afer using and does feel thicker. I think it typically takes 3 months to see a difference. I'm hoping this restores damaged hair after tryng extensions only one time! Surface awaken box
Love everything in the box and am so glad I bought the whole kit. I notice a difference in my hair from the first shampoo and am hopefuly the hair will become fuller in time. The scalp drops have made a difference already. LovelySkin Customer
Verified Purchase
Lots of steps
I am excited to begin this regimen. Smells great. I'm a bit intimidated by the many steps yet I sure it will become an easy habit to create MplsPibbleLVR
Verified Purchase
Amazing
This is is an amazing system. I've been using it for about 8 months. My hair has grown stronger and faster than I ever could have expected an inch a month. Good for 51 years. I highly recommend. Take lots of biotin and silica as supplements.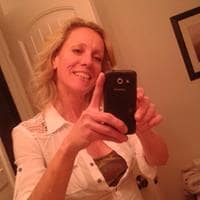 Elizajayn
Verified Purchase
Love it!
This is a fantastic product! Recently, my hair started "falling out"/getting thinner. First, I tried Nioxin products which were okay. Nowhere nearly as effective as Surface. After trying a sample of Surface shampoo and conditioner, I took the plunge and purchased the entire set. I'm so glad I did. I'm losing much less hair when shampooing and the overall look is fuller and healthier. I will definitely be ordering this again. Sherips
Verified Purchase
Excellent product
I am chemical intolerant, and I have not found a problem with these products! Yay, my hair actually is thicker and softer feeling with less frizz in the back, due to wind on the motorcycle. Highly recommend. Surrealkandy
Verified Purchase
Surface Awaken
I have been using this system for about one month. I enjoy the shampoo and conditioner as well as the elixir and treatment. At this point, I can't tell if the system is causing my hair to thicken, but I feel the products encourage hair growth. I'll continue to use and see what happens. It is difficult for me to remember to use the elixir and treatment twice a day!