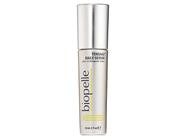 Reviews For
Biopelle Tensage Daily Serum
$136.00
So far so good
Been using it for 3 weeks and have definitely noticed improved texture of skin and my face is so smooth and has a glow to it. I haven't seen any improvement in evening out skin tone, have a mild sun damage skin...but I'm hopeful after a few more months using it. I'm in my later 30's..starting early. LovelySkin Customer
Verified Purchase
My Favorite
One of my favorite serums, makes my skin rejuvenate efficiently while giving me moisture and removing my brown spots left from my acne. Mrlnfrrr
Verified Purchase
Biopelle Daily Serum is Grand!
Biopelle has great products. I like the daily serum very much. Seems to really improve the texture of my skin and give me a brighter overall appearance. LovelySkin Customer
Verified Purchase
Amazing!!!
Been using it for about 2 year! My skin never looked so good! LovelySkin Customer
Verified Purchase
Good but expensive stuff
I just started using this product so no earth shattering improvements to report at this point. I do like it a lot, based on fragrance and texture and how it makes my skin feel. It is awfully expensive though. LovelySkin Customer
Verified Purchase
Love This Line!!
I bought this product without having ever tried it. I was introduced to Biopelle's Tensage line by my Aesthetician. I had started a series of Microneedling to help reduce the appearance of my acne scars. I had previously purchased Biopelle Tensage Intensive Serum 40 Ampoules to aid in the healing process and to boost collagen as well as Biopelle Tensage Gentle Gel Cleanser. I loved these products so much that I wanted to try an additional product in the line. This daily serum is light but powerful and makes my skin glow! I would highly recommend! jessfree
Verified Purchase
I Love this Serum
It has the consistency of a light lotion. I use it everyday to help keep my filler lasting longer. I love the Biopelle Products! Tracyh8915
Verified Purchase
Absolutely my favorite
I was introduced this serum by my esthetician along with other products from Biopelle. Since then it has become my absolute favorite serum for night. Love the smell, texture and my skin condition has improved a lot. Will plan to keep using it. LovelySkin Customer
Verified Purchase
New to this line
Purchased from my esthetician. No noticeable difference yet and does not feel soft after applied but it does tingle when it goes on. Not sure if that's normal. I am also using the moisturizer on top of this. Will update when I am done with the bottle. Purchased 12/10/19. I use to use ZO skin care but my new facial lady told me it was to harsh? We will see if this is a good switch Growth Factor Products That Really Work
This is the best serum I have ever tried. I use it in the morning under my sunscreen & at night before my moisturizer. I've been using Biopelle Growth Factor products for years based on the recommendation from my plastic surgeon's staff. I have very sensitive skin & these products aren't irritating. I use this in conjunction with their 1% Retinol product & I know they work. Best products that don't break the bank. runruntx
Verified Purchase
My Skin Never Looked More Radiant
A friend of mine recommended this product to me this summer and since receiving it I have used it every day. My skin looks amazing. I also added some additional Biopelle products with a stronger SCA level. My skin glows. I have been very happy with all of the items I have purchased from LovelySkin and their customer service was wonderful to deal with when an item arrived damaged. LovelySkin Customer
Verified Purchase
Love It
I use quite a few Biopelle products. I apply Tensage Serum every day AM only. I love this product! My skin is now smooth, glowing, and clear. Highly recommend. LovelySkin Customer
Verified Purchase
Tightens and brightens!
Was sent a sample, then it was demoed at my women''s club, and they gifted a second sample. I really love it, but it's not made for my neck and chest. Or maybe it works TOO well, and the bumpy texture might have done it's job if I hadn't stopped using it except on the face. I'm very happy with it. I use it every other night, with Retin-A the alternate night. No face lift for me, when I have this! Biopelle Tensage Serum
In only two weeks of applying the Tensage serum in the morning, I see a softening and decrease in facial lines. It goes on smoothly. My skin looks brighter too. I will continue using Tensage! LovelySkin Customer
Verified Purchase
Not impressed
I love the Tensage line but not this one. I noticed nothing different at all on my complexion. Great Serum!
I've been using this serum every night for a year now, and I'm very happy with it. I use this with other Biopelle products (and facials every 2 months) recommended to me by my aesthetician. I'm 40 years old and have combination skin. My skin has become more clear and even toned. This bottle lasts me about 3 months (1 pump per night). Who knew snail could be so beneficial!! LovelySkin Customer
Verified Purchase
Miracle
Miracle serum - it heals my broken skin from acne flare ups and makes my skin look healthy LovelySkin Customer
Verified Purchase
Tensage serum
This product is the only thing that helped me get rid of awful acne along my jawline which started at 37 years old, & once I found this, it finally went away at 41! It's a miracle! LovelySkin Customer
Verified Purchase
Biopelle Works!
Been using Biopelle products for a couple of years now, and many friends & family have noticed an improvement in my skin. They all want to know what I've done! Very happy that LovelySkin carries the product line! LovelySkin Customer
Verified Purchase
Housewive
I am 66 years old. My plastic surgeon office introduced me to this magic serum. It is a little pricey but well worth it. You only need a drop. LovelySkin Customer
Verified Purchase
Best Overnight Serum
This serum is a must to help renew, moisturize, and heal your skin overnight. It's gentle enough for post-procedures and really allows my skin to be soft, plump, moisturized, and glowing by the morning. LovelySkin Customer
Verified Purchase
Worth Every Penny!
This serum is worth every penny! It keeps my skin tone smooth and even, and the growth factor is a must for anti-aging. LovelySkin Customer
Verified Purchase
Tensage Serium
I just started using this product. I love the entire line so I decided to see how the serium feels on my skin. I love how smoothly it goes on and I'm beginning to see a small difference on my skin. I'm anxious to see the positive changes as time goes on. It does have a strong aroma and at first I was not sure how I would like it. It disappears quickly and the results are worth it. Laujodrik
Verified Purchase
Great product
I absolutely LOVE this serum. Love the way it goes on, a little goes a long way. My skin is smoother and wrinkles are minimized. Ready to try the ampoules LovelySkin Customer
Verified Purchase
Tensage Serum
This Serum was recommended by my filler nurse after I asked her why her skin looked so glowing. I have been usiing it nightly and love the results. LovelySkin Customer
Verified Purchase