Hot Products
A Sunless Tan: Same Result, No Damage!
by Madison
|
April 17, 2019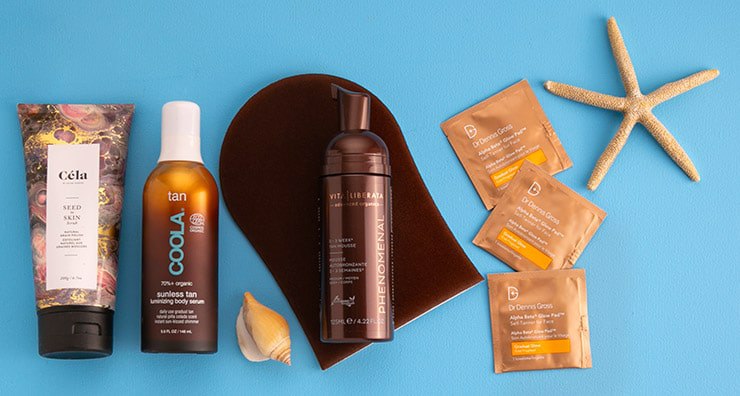 Summer is quickly approaching, and that means one thing: it's almost poolside season. Getting swimsuit-ready can be stressful, but it doesn't have to be. We've all heard the saying, "if you can't tone it, tan it," because a good tan can make a world of difference, as it reduces the appearance of cellulite and promotes a leaner look. However, even with sunscreen, sunbathing can result in premature aging, sunburn and even skin cancer. While no tan is worth the sun damage, that doesn't mean your body can't be bronzed and beautiful by summer!
Skip the sun baking this year and prep for the sunny season with our favorite self-tanners that promote a skin-safe glow.
COOLA Organic Sunless Tan Luminizing Body Serum
Shine brighter than the sun with this illuminating sunless tanner. This sensuous body serum provides an instant shimmer with pearlescent mica as it gradually tans skin. Perfect for buildable use, this hydrating serum uses shea butter to moisturize while sugar beet-derived DHA gives you that post-vacation glow.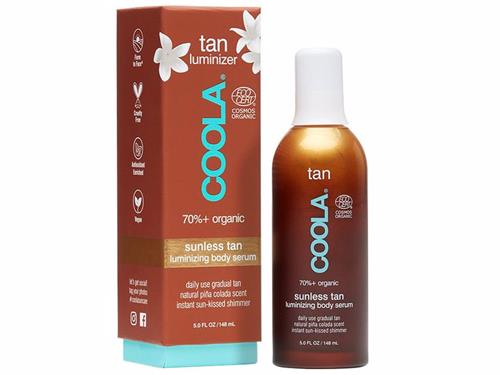 Sothys Face & Body Self-Tanning Gel
This lightly tinted, iridescent gel glides effortlessly across the skin to provide a streak-free tan. Its non-greasy, oil-free formula quickly absorbs into the skin, which means no worries when it comes to staining sheets or clothing. Bonus: it also features a soft fragrance, so you can avoid the dreaded spray tan smell!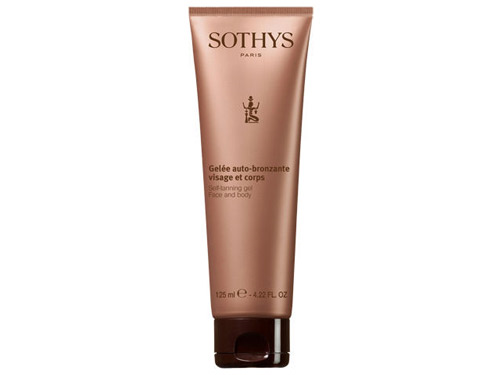 Dr. Dennis Gross Skincare Alpha Beta® Glow Pad Self-Tanner
These easy-to-apply, gradual face tanning cloths provide a natural glow that builds to your desired look within 3-4 hours. Created with a quick-drying formula, these perfectly dosed towelettes offer convenient, mess-free application, while exfoliating AHAs and BHAs smooth the appearance of fine lines.. Talk about a multitasking product!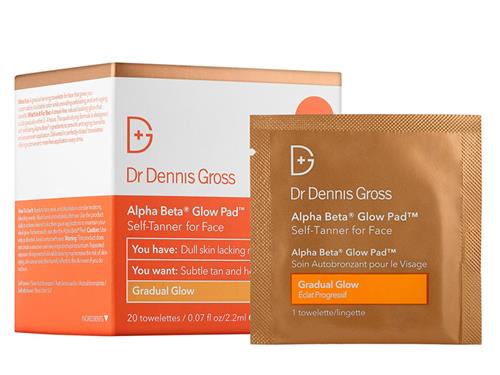 Vita Liberata pHenomenal 2-3 Week Tan Mousse
Created with a completely odorless formula, this long-lasting tanning mousse uses pHen02 technology to promote a luxurious tan and completely odorless application. As it instantly adds a bronzed glow, this lightweight mousse nourishes skin with organic marine botanicals and plant extracts that promote a tan that lasts up to four times longer.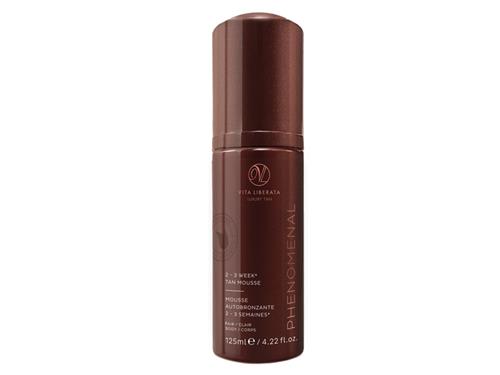 Pro Tip: Exfoliate Before Self-Tanning
Exfoliating at least 24 hours before self-tanning is the best way to create the perfect canvas and prepare skin for receiving your self-tanner of choice. Without exfoliating, you risk an uneven tan caused by dead skin cells that flake off, resulting in a splotchy appearance.
Céla Seed to Skin Scrub Natural Grain Polish
This gentle body scrub uses finely milled Amazonian cupuaçu seeds to exfoliate the skin and dislodge surface impurities. As you massage this aromatic scrub into your skin, it stimulates your lymphatic system and promotes the elimination of unwanted toxins. Unlike other harsh body scrubs, Céla Seed to Skin Scrub Natural Grain Polish also replenishes moisture with shea butter while a blend of orange peel, cedarwood and patchouli essential oils satisfy your senses.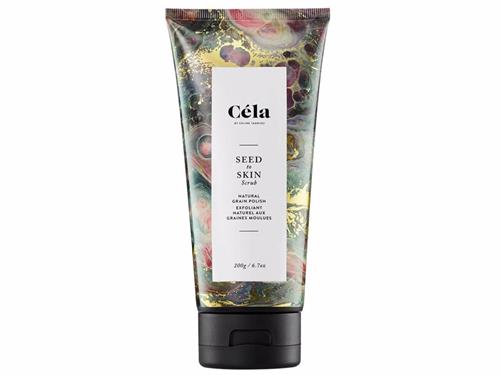 Tan or not, it's always important to use an SPF product. Take a look at this blog that explains how you can get the most protection out of your daily sunscreen.