Beauty
8 Steps to Naturally Glam New Year's Eve Makeup
by Jill
|
December 30, 2018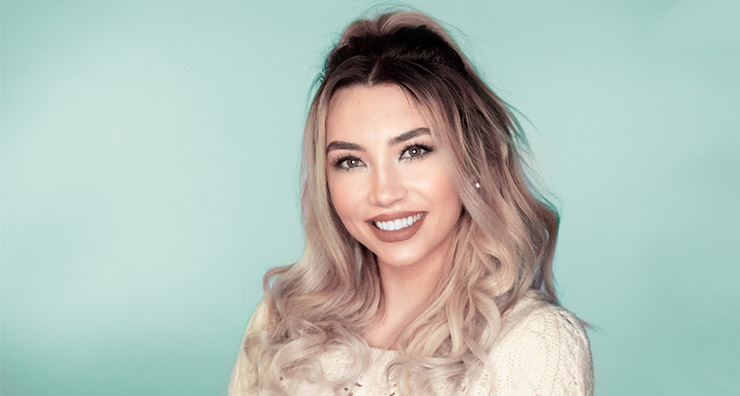 If you think your New Year's Eve look can't be natural-looking and fabulous, think again. While bold lipstick, glitter and sparkles will most likely make an appearance at the New Year's Eve soiree you attend, shake things up this year and try a more natural look. Our New Year's Eve makeup tutorial features the perfect nude lip, bold winged liner and a rose gold eye with just enough shimmer to usher in 2019 with stand-out style.
How to Achieve Natural New Year's Eve Makeup
Step 1: Create flawless skin.
Obviously, the first step in any makeup tutorial we share will be to protect your skin with sunscreen (we love EltaMD UV Clear SPF 46.) Then, to even up the complexion, we chose jane iredale PurePressed Base. This matte finish foundation is made of micronized minerals so it won't clog your pores and contribute to breakouts. In addition to camouflaging fine lines and discoloration, this foundation also provides antioxidant protection with pine bark extract and pomegranate. Grab your favorite fluffy application brush and apply the lightweight powder all over your face in downward strokes for optimum coverage.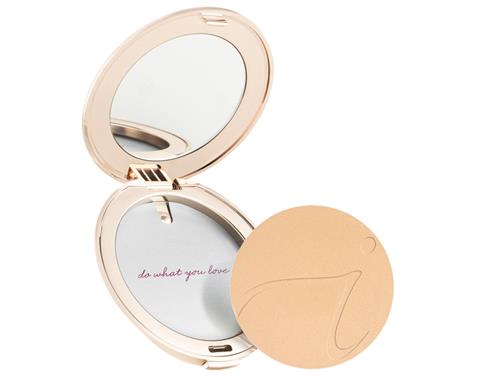 Step 2: Sculpt a bold brow.
It's time to put away your tweezers because this New Year's Eve makeup look is all about bold, natural brows. We grabbed the Youngblood Brow ARTISTE Kit for this look, because it comes with everything you need to create the perfect brow–two shades of pressed powder, a dual-ended brow brush, a tweezer (for those few rogue hairs) and a lightly tinted wax to keep everything in place. First, use the spoolie end of the application brush and sweep it upward to create the arch you want. Next, use the slanted edge of the brush to fill in bare spots with the powder shade that best matches your skin and hair type. Finally, set it in place with the wax, using the spoolie end to apply.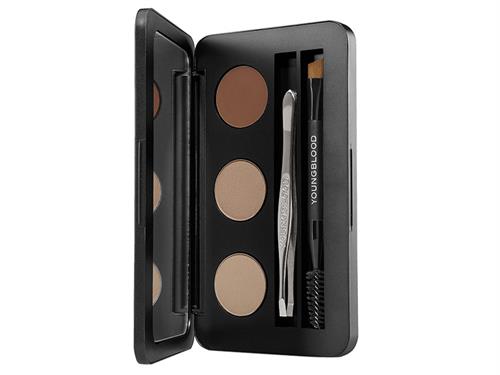 Step 3: Apply shimmery shadow.
The eyes are typically the centerpiece of most natural makeup looks and this one is no exception. To create the color base, we used the Antonym Certified Organic Eyeshadow Quattro in Noisette. Each shade is formulated with light-reflecting pigments to add depth and dimension and 99.62% of all ingredients are from natural origin. Use the darkest matte color and fill in the outer corner of the eye, just to the center. Next, use the copper color with shimmer finish to fill in the middle of the eye and finally, choose the lightest beige color and sweep it lightly all the way to the corner of the eye. For added drama, choose the stila Shimmer and Glow Liquid Eye Shadow in Kitten and apply it starting at the middle of the eyelid all the way to the outer corner of the eye.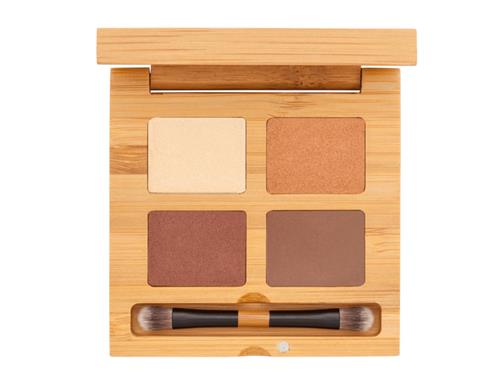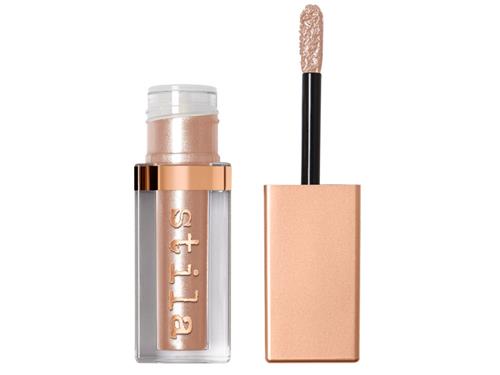 Step 4: Create a cat eye.
Nothing adds drama quite like a classic cat eye. We reached for the Mirabella Magic Marker Eyeliner in Black to create this look – it features a super fine tip for precise application and free flowing ink to avoid skipping and smudging. To create this winged-liner look, start on the outer corner of your eyelid and draw a line up and out at a slight angle. Then, starting at the top of that line, draw another line down onto your eyelid creating a triangle. Fill in the triangle and smooth any skips. Continue lining the top lid just above your lash line, bringing it just before the inner corner of your eye.
Pro Tip: Not an eyeliner pro? No worries. Erase any mistakes with a fine-tipped makeup brush or Q-tip dipped in liquid makeup remover. Don't forget to touch up your eye shadow after!
Step 5: Lengthen your lashes.
Complete your eyes with a few swipes of mascara to lengthen and darken your lashes. We chose the Koh Gen Do Maifanshi Long Lush Treatment Mascara in Urushi Black to add length, luster and curl. This mascara is formulated with tubing technology to surround each lash with water-resistant polymers to prevent streaking and is enriched with jojoba, olive oil, squalane and shea butter to moisturize and protect lashes. To apply, start at the base of the lash line and wiggle the brush upwards; applying as many coats as you desire to achieve the look you want.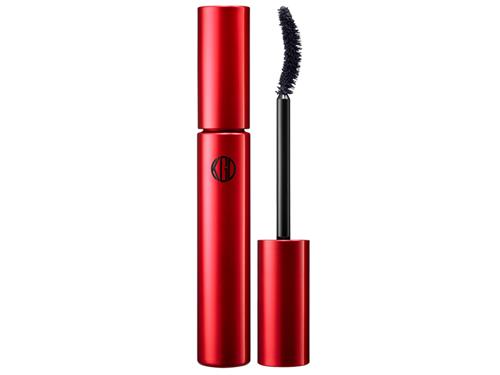 Step 6: Add dimension with a little contouring.
Contouring is definitely an art form, but you don't have to be an expert artist to achieve the sculpted look you want. For this natural makeup look, we chose the versatile Glo Skin Beauty Contour Kit because it serves as a bronzer, highlighter and contour kit in one. Apply any combination of the contour shades (i.e. – the darkest ones) just under your cheekbones and along your jaw line to sculpt your face. Choose the matte highlight shade and apply that just under where you applied the contour shades. For additional dimension, choose the shimmer highlight shade and dust it onto your forehead, the apples of your cheeks, your chin and finally, down the bridge of your nose. Choose a smaller tipped brush and apply a bit to the corners of your eyes as well.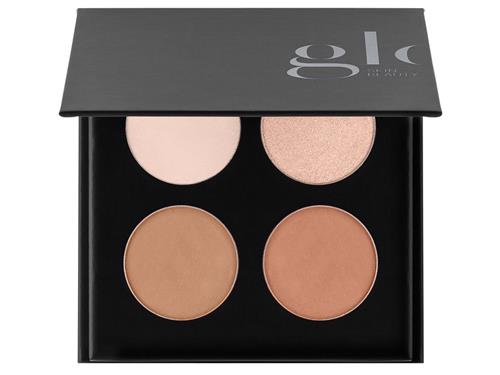 Step 7: Create a naturally nude lip.
Creating the perfect nude lip can be tricky, but choosing the right liquid lipstick formula can help. We reached for bareMinerals Gen Nude Lip Lacquer in Yaaas to create this high-gloss lip look because it hydrates skin and keeps lips soft and supple (a must during any winter party.) To apply, simply use the flexible applicator and swipe it evenly onto the top and bottom lip.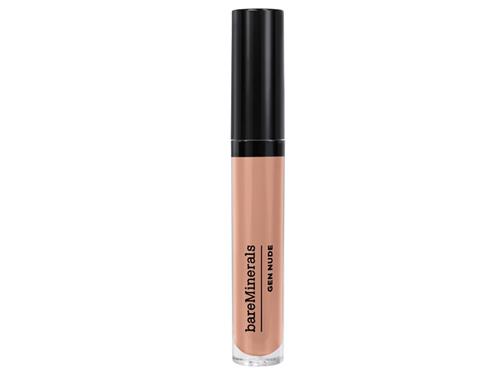 Pro Tip: To keep this lipstick in place longer, wait ten minutes after application before sipping on your NYE cocktail.
Step 8: Lock in your look.
Make sure your look lasts all New Year's night long by finishing up with a setting spray. We chose the Dermablend Power Setter 2-in-1 Makeup Setting Spray because it's oil-free and aloe-enriched to keep skin looking fresh and dewy without clogging pores. Shake the bottle well and simply spritz all over your face 4 to 6 times to set in your naturally glam look.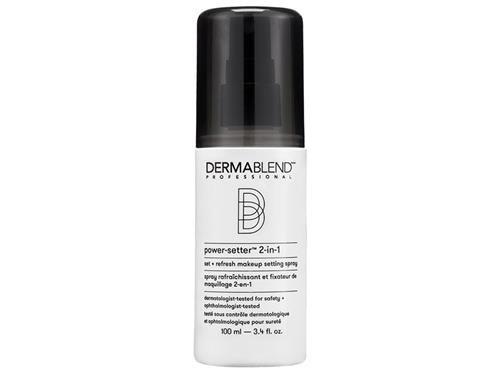 Check out our blog for more natural makeup looks.
Shop This Blog
Highlights
jane iredale PurePressed Base Refill with Rose Gold Compact includes everything you need for a perf...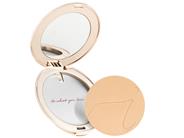 Quick Shop +
Highlights
Ideal for eyeshadow
Natural and organic
Four blendable shades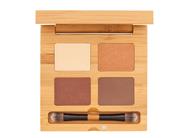 Quick Shop +
3 colors
Highlights
Long-wearing; non-transfer; minimal fallout.
High water concentration allows for maximum shimmer
Small particle pearls create a high shimmer finish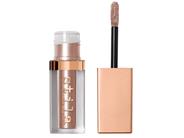 Quick Shop +
17 colors
Highlights
This handy kit contains everything you need for perfectly groomed arches: two shades of pressed bro...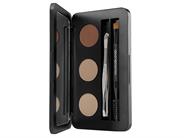 Quick Shop +
4 options
Highlights
Paraben-free
Creates a long-lasting look
Features a fine tip for precision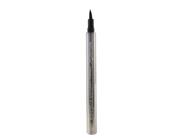 Quick Shop +
Highlights
Define and lengthen eyelashes with Koh Gen Do Long Lush Treatment Mascara. Infused with iconic Jap...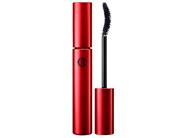 Quick Shop +
2 colors
Highlights
Sculpt and define. Illuminate and brighten. This contouring palette features four powder shades to ...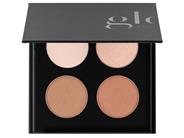 Quick Shop +
2 options
Highlights
Next-level shine. Full coverage. Moisturizing. Mineral-rich formula. Meet Gen Nude® Patent Lip ...
Quick Shop +
10 colors
Highlights
Sets makeup
Calms and refreshes skin
Oil-free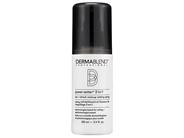 Quick Shop +
Connect with Us!