Skin Care
Acne Care Series: Best Products for Body Acne
Acne can form wherever there are oil glands and hair follicles. Those who struggle with facial acne are more likely to experience body acne, especially on the neck, back, chest and shoulders. If you lead an active lifestyle, your everyday sweat sessions could also put you more at risk for developing body blemishes.
Though body acne is essentially the same as facial acne in terms of symptoms and treatment, it can be a challenge to address since the skin on the body is thicker and the pores are larger. Luckily, there are plenty of products that are formulated specifically to address acne on the body. At LovelySkin, we've put together a list of our favorites to help you find the best body acne treatment options.
To help combat clogged pores, you need a purifying body wash for acne that will help stop breakouts before they start. Try Glytone Body Retexturize Exfoliating Body Wash. 8.8% glycolic acid, known for its exfoliating properties, helps to gently slough away dead skin cells, oil and other debris to keep pores clear. This body wash for acne is also a great choice if you struggle with rough patches of dry skin, keratosis pilaris or ingrown hairs.
The upper back and the area between the shoulder blades can be difficult to reach, so it's no surprise that they often get neglected when we shower. Glytone Acne Back Spray 8 fl oz allows easy application from any angle. A potent blend of ingredients featuring 2% salicylic acid helps to deep clean pores and prevent future breakouts. The spray is also available in a convenient 2-ounce travel size, making it perfect for tossing in your gym bag.
You'll love the warm, tingling sensation of Eminence Organics Hungarian Herbal Mud Mask. The mask contains Hungarian thermal mud to naturally detoxify the skin and increase circulation. Cinnamon provides antibacterial properties while sage tones and heals and paprika promotes stimulation. Skin-healthy antioxidants like vitamin C help skin stay soft and supple. Hungarian Herbal Mud Mask can be used on the face or body to help heal breakouts and reveal healthy, glowing skin.
Do you have a question about body acne treatment? Let us know in the comments section.
Shop This Blog
Highlights
Contains glycolic acid
Ideal for treating keratosis pilaris
Best suited for dry skin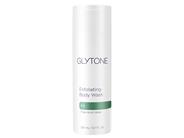 Quick Shop +
Highlights
Contains salicylic acid
Sprays at any angle
Best suited for treating tough places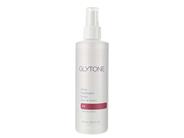 Quick Shop +
Highlights
Travel-size
Contains salicylic acid
Sprays at any angle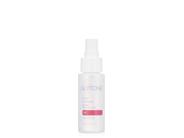 Quick Shop +
Highlights
Detoxifies skin
Opens pores
Removes impurities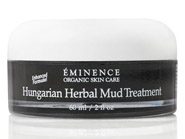 Quick Shop +