Skin Care
Banish the Under-Eye Bags in 6 Easy Steps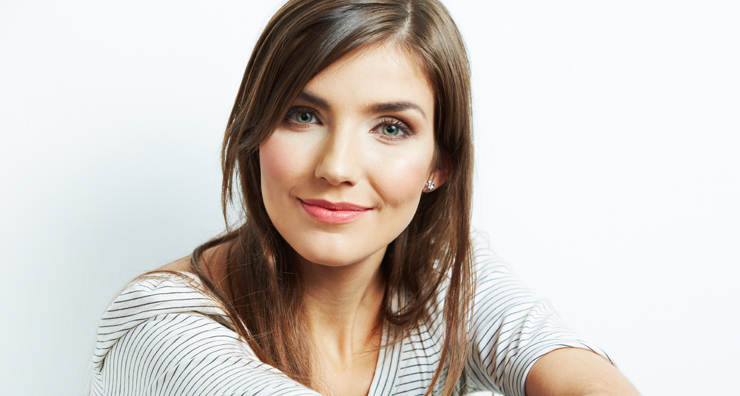 Puffy eyes and dark circles can sneak up any time, and they have a knack for taking our mood from "I woke up like this!" to "I woke up like this?!?!" in .02 seconds. But you don't have to settle for sleepy: nail down the causes of tired eyes and check out these tips and tricks for keeping them under control. Because the only bag you should be eyeing this spring is that new beach tote!
Bag 101
Most under-eye bags are caused by fluid retention, weakening tissue or a combination of both. Fluid retention is an issue that could plague anyone at any time due to a variety of causes we'll discuss below. The good news is it's fairly simple to get under control! Under-eye bags that are caused by the aging process are more stubborn. As we grow older, the tissue and muscle that supports the upper eyelids can weaken, causing fat from around the eye to migrate to the lower eyelids and under-eye area. This creates a puffy or padded look. Fluid retention also grows more common as we get older, contributing to puffiness.
Bags are often hereditary: if your mother or grandmother have them, there's a good chance you'll develop them either prematurely (depending on lifestyle habits) or later in life. Hereditary under-eye bags can be tricky to treat, and some folks anatomically have them due to facial structure. Short of taking certain measures to keep fluid retention at bay, these types of bags will always be present to some extent. Hyaluronic acid fillers can sometimes help fill in hollowness under the eye and make a significant difference in the appearance of bags. If you're curious about this option or unsure about what might be causing your under-eye bags, it's best to make an appointment with your dermatologist.
Top Tips
1). Rethink Your Sleep Habits
Lack of sleep is what most of us imagine to be the culprit for our under-eye bags. It gets a bit more complicated than that for many of us, but reevaluating sleep habits is a great place to start. Skipping out on shut-eye causes blood vessels to dilate, creating dark shadows beneath the eyes. It also tends to worsen fluid retention and contribute to puffiness. Shoot for sleeping anywhere between seven and nine hours a night whenever possible. Gravity can also worsen fluid retention, so if you're a routine side or stomach sleeper, consider sleeping on your back. As a bonus, back-sleeping helps prevent wrinkles from forming on the eyes and cheeks.
2). Slash Your Salt Intake
Salt is a leading cause of fluid retention, not just around the eyes, but everywhere in the body. When we eat a high-sodium diet (candy, chips, frozen foods, soda, or even just adding a good sprinkling of salt to otherwise healthy meals), our bodies compensate by retaining extra water. This can make for pronounced morning-after puffiness. So save all that shaking for the dance floor! Eat a balanced, low-sodium diet and make sure to drink plenty of water throughout the day.
3). Got Allergies? Get Help!
Allergy season can mean not only dealing with uncomfortable congestion, but also living with puffy, watery eyes for weeks on end. If you suspect you have allergies, it's time to finally make that appointment. You'll be able to pin down exactly what you're allergic to and your doctor can help create a custom treatment plan for your symptoms. Remember, over-the-counter medications are great in a pinch, but it's always best to get a professional diagnosis.
4). Limit "Libations"
It's perfectly fine to enjoy a glass of wine from time to time, but don't overdo it on the alcoholic beverages. Alcohol is notorious for dehydrating the entire body from the inside out, pulling water from skin and weakening the eye area. This can create a sunken look, which instantly ages the face. Smoking has a similar effect.
5). Have it Made in The Shade
Sunscreen is always a must for preventing skin cancer and premature signs of aging, and that goes for the eye area, too. Sun exposure can cause collagen breakdown, resulting in sagging and fine lines, and since the skin around the eyes is thin, fragile and delicate, they are especially susceptible. Apply and reapply sunscreen, avoid the sun at peak hours between 10 and 4 and grab a cool pair of shades for extra protection.
6) Try a High-Quality Eye Cream
Even if you're making all the right moves to stop under-eye bags, a little help from a professional never hurts. Picking up a high-quality eye cream with the right active ingredients can make all the difference when it comes to seeing a noticeable difference fast. Look for actives like caffeine to help minimize puffiness, vitamin K to help diminish dark circles and antioxidants to help improve wrinkles, brightness and the overall look of the eye. Others to looks out for are hyaluronic acid, which helps hydrate eyes that are prone to dryness, and peptides and growth factors for encouraging aging skin cells to behave more like young, healthy cells.
And if you're like us and inclined to reach for the concealer to help cover bags, eye cream is a must for easy blending and creating a natural, seamless appearance. All you'll need is a pea size amount for both eyes. Use your ring finger (it's the gentlest) to lightly pat the cream in place and be sure to allow it to absorb so that you avoid pilling.
Our Faves:
LovelySkin LUXE Brightening Eye Cream: The perfect amount of hydration, a blend of anti-fatigue ingredients and optical technology for a brighter, soft-focus look.
Neocutis Lumiere Eye Cream (wish PSP): Growth factors, caffeine and hyaluronic acid make this cream a triple threat when it comes to nourishing aging eyes.
Teamine Eye Complex by Revision: Ultra-lightweight and calming, the vitamin K and antioxidants in this cream make dark circles a thing of the past.
mybody CALM AFTER THE STORM Soothing + De-Puffing Eye Cream: This eye cream does a little bit of everything due to peptides, antioxidants and caffeine, and the metal applicator feels amazingly refreshing.
How do you keep your eyes bag-free? Tell us on Facebook, Twitter and Instagram using #LovelySkin!
Shop This Blog
Highlights
Smooths crow's feet
Minimizes dark circles
Relieves under-eye puffiness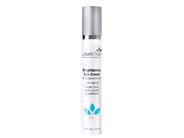 Quick Shop +
Highlights
Minimizes puffiness and dark circles
Hydrates and soothes delicate skin
Reduces under-eye wrinkles and fine lines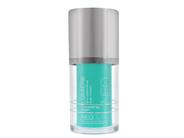 Quick Shop +
Highlights
Firms and brightens the eye area
Hydrates dry, mature skin
Diminishes dark circles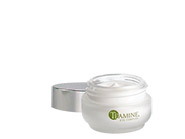 Quick Shop +
Highlights
Diminishes puffiness
Minimizes dark circles
Addresses signs of aging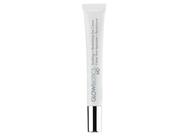 Quick Shop +