Ask the Experts
Dear LovelySkin: What are the bumps on my arms and legs?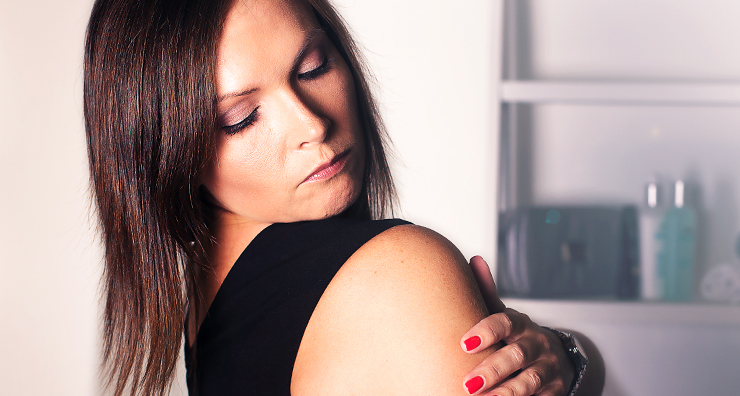 Dear LovelySkin, What are the bumps on my arms and legs? - Anonymous
If you experience a rough, bumpy texture on the backs of your arms and legs, chances are it's keratosis pilaris. This annoying but harmless condition can seem difficult to treat but there are products and techniques that can give you back smooth skin.
Keratosis pilaris is caused when skin cells build up around hair follicles. Small, white bumps develop on the skin that are most likely to appear on the backs of the arms, legs and thighs. The bumps may be itchy and red but are not often painful.
Exfoliation is the key to getting rid of these annoying bumps. Body scrubs and exfoliating products help remove the buildup and create a softer, smoother texture. Use a kit such as Glytone Body Retexturize KP Kit to get rid of the bumps. The kit contains an exfoliating body wash and a body lotion, which both contain glycolic acid to exfoliate skin.
You can also spot treat difficult areas with SkinCeuticals Body Retexturing Treatment. The formula contains urea and alpha hydroxy acids, which increase cell turnover to smooth bumps. It also contains hyaluronic acid, which binds moisture to the skin.
After exfoliating the area, you have to replenish skin with a hydrating lotion. This will keep skin soft and healthy to prevent the bumps from returning. Peter Thomas Roth Mega-Rich Body Lotion contains vitamins and hydrating ingredients, which soften a rough texture and prevent moisture loss.
Keratosis pilaris can become worse if your skin is extremely dry. Moisturize areas that are prone to bumps with NeoStrata Bionic Lotion Plus - AHA 15. The formula contains alpha hydroxy acids to remove dry, flaky patches and encourage cell turnover.
Ask the LovelySkin experts your questions below in the comments section!
Shop This Blog
Highlights
Contains glycolic acid
Ideal for treating keratosis pilaris
Softens and smooths rough skin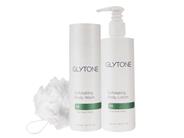 Quick Shop +
Highlights
Exfoliates rough, flaky spots
Hydrates excessively dry skin
Smooths uneven texture in eight weeks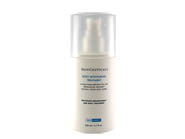 Quick Shop +
Highlights
Nourishes with pro vitamin B5
Provides free radical protection
Soothes dryness and irritation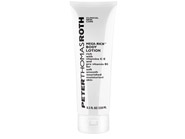 Quick Shop +
Highlights
Best suited for normal to oily skin types
Treats keratosis pilaris
Exfoliates for a smooth texture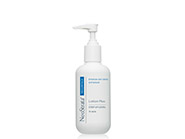 Quick Shop +
Connect with Us!