Skin Care
Dr. David A. Bushore's Favorite Uses for FixMySkin Healing Balms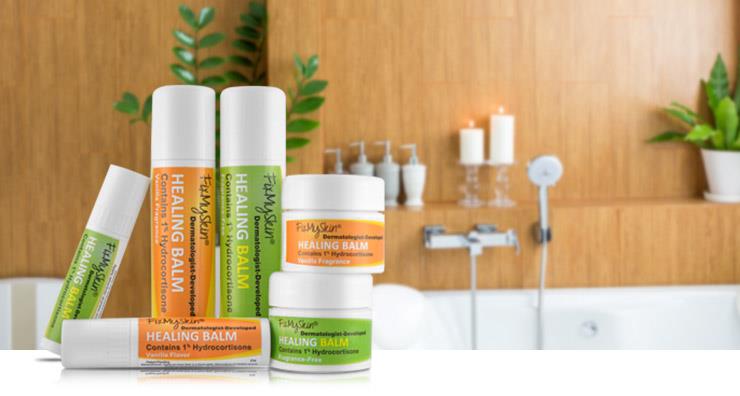 FixMySkin Healing Balms are favorites among the staff and customers at LovelySkin for treating dry, chapped winter skin, insect bites, razor burn and more. They also come highly recommended by dermatologists nationwide. David A. Bushore MD is the owner of Balcones Dermatology in Austin, Texas. He has vast expertise in medical and surgical dermatology for patients of all ages, and he enjoys taking special care to tailor and personalize each patient's treatment to best fit their unique needs. Dr. Bushore kindly took the time to write to us about the ways FixMySkin has improved common skin conditions in his patients.
1. Lip licker's dermatitis. When the lips are repeatedly licked and moistened, they can become chapped and irritated with red, scaly patches on the skin around them. In severe cases, the lips may even crack and bleed. Dr. Bushore likes to recommend FixMySkin Healing Lip Balm Unflavored with 1% Hydrocortione in this situation, noting that the waxy consistency of the cortisone makes it one of the few ingredients that stays in place.
2. Accutane cheilitis or angular cheilitis. Cheilitis, or inflammation of the lips, is an often chronic condition that may be caused by a number of different factors such as bacteria, lip-licking, certain medications and a compromised immune system. Dr. Bushore recommends FixMySkin Healing Lip Balm Unflavored or Vanilla to help heal cheilitis, particularly cheilitis caused by the acne medication Accutane or angular cheilitis, which occurs in the corners of the mouth.
3. Hand dermatitis. Dr. Bushore recommends any of the FixMySkin balms to treat dermatitis (dry, cracked, itchy skin) of the hands: "[My patients] use a class I steroid at night and [I then] have them use the lip balm or body balm during the day." He likes FixMySkin for hand dermatitis because of ease of use. The balms: 1) easily fit in a purse or pocket, 2) are easy to apply (usually confined to areas on the backs of hands) with no gooey mess on clothing or the rest of the hands, and 3) are products with a high compliance rate because of their ease of use.
4. Children's eczema. For a motivated child with eczema, FixMySkin Healing Body Balm Unscented with 1% Hydrocortisone can be a wonderful solution. The stick, says Dr. Bushore, "is easy to apply to any new spot they see without having to remember to ask a parent for help with prescription cortisone." It also travels well in backpacks to school, camp and other activities.
About FixMySkin
Developed by Dr. Joel Schlessinger and his son, Daniel, FixMySkin Healing Balms feature 1% hydrocortisone to help heal damaged cells and promote healthy skin. They also contain hydrating ingredients like shea butter and cocoa butter to soothe and calm irritation. The convenient stick applicator is mess-free, heat-resistant and perfect for use on the go, and the balms are available in vanilla and unscented varieties, as well as two different sizes for the lips and body.
Do you have a question about FixMySkin Healing Balms? Let us know in the comments section.
Shop This Blog
Highlights
Medicated to heal cracked lips
Soothes irritation
More powerful than regular balms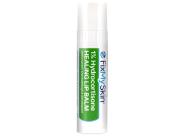 Quick Shop +
Highlights
Medicated to heal cracked lips
Soothes irritation
More powerful than regular balms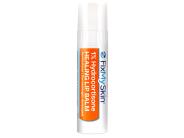 Quick Shop +
Highlights
Mess-free
Treats psoriasis, eczema and more
Relieves itchiness and dry skin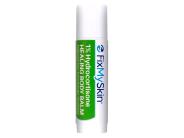 Quick Shop +