News and Events
Emmy Visits the LovelySkin Office!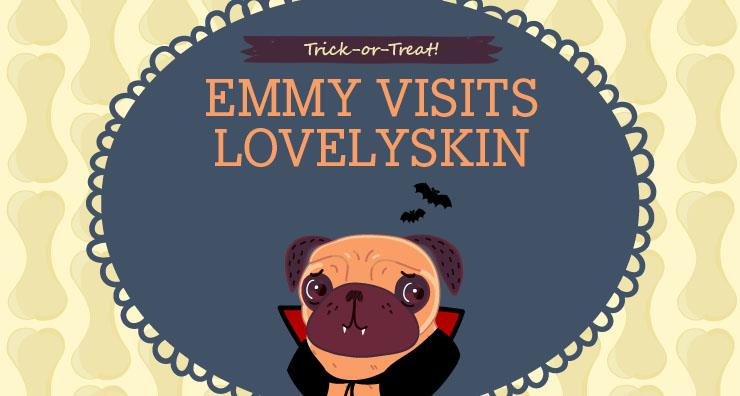 To celebrate Pug-O-Ween, the Schlessinger family's adorable pug, Emmy, stopped by the LovelySkin office to do a little trick-or-treating and show off some of her favorite costumes. She modeled a princess ensemble, transformed into a "pugly" pumpkin and then pulled out all the stops with a skunk suit!
Dr. Schlessinger and his family adopted Emmy as a puppy twelve years ago. Ever since, they have been dedicated supporters of various pug rescues and pug-related charities in Omaha and beyond.
Each year, Pug Partners of Nebraska holds their annual Pug-O-Ween, a fundraiser that supports their mission to help pugs find forever homes. The Schlessingers have been proud patrons of the organization and event since the beginning. This year, they attended the celebration on October 26 and donated a SilkPeel to the silent auction.
Happy Pug-O-Ween to our favorite honorary team member, Emmy! And thank you to Dr. Schlessinger for all the fall fun!