Hot Products
Father's Day Gift Guide: The New Dad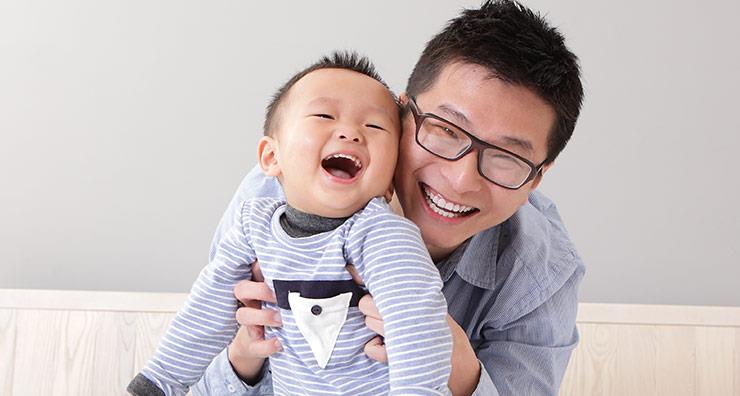 To help the new dad in your life embark on his journey into parenthood, you'll want to surprise him with the perfect gift this Father's Day. We at LovelySkin have put together some new Father's Day gift ideas to get you started. Choose from these new dad gifts to help him recharge and take a little time out for personal care.
His complexion will get the boost it needs to maintain a smooth, healthy glow with YON-KA MEN Nutri-Crème. This restorative moisturizer contains a cocktail of antioxidants to replenish energy and protect the face from environmental stressors. It's like a multi-vitamin for his face!
New dad gifts that jump-start his senses after a spotty night's sleep are sure to be a hit. Jack Black Turbo Wash Energizing Cleanser for Hair & Body will awaken the mind and leave skin feeling soft and refreshed. The energizing aromas of rosemary and eucalyptus help support immunity and aid in breathing, while juniper berry makes this wash detoxifying on the body and soothing on muscles.
Get him the award-winning product, The Art of Shaving Pre-Shave Gel Ocean Kelp to help him get a close, comfortable shave. This unique gel contains a blend of essential oils and marine extracts to soften the beard before applying shaving cream.
He'll be impressed with the superior cleansing abilities of the Clarisonic Aria Skin Cleansing System Black. This advanced skin care tool features three speed settings so that he can customize his skin care routine. Cleansing with the Clarisonic Aria will leave the complexion soft and smooth and allow for other treatments and moisturizers to deliver their benefits deep into the skin.
Long hours on dad duty could leave his eyes looking tired and puffy. With NUXE MEN Multi-Purpose Eye Cream, he'll look wide awake in no time. Caffeine helps reduce bags and dark circles and hyaluronic acid hydrates the sensitive under eye area. Vitamin E ensures that the eyes are protected from future damage.
Even guys with the most no-nonsense routine enjoy a bit of pampering now and then. The Jack Black Clean & Cool Body Care Basics Set has four of the best body care products from Jack Black. The All-Over Wash for Hair & Body with Wheat Protein & Panthenol is the ultimate cleansing multi-tasker. Industrial Strength Hand Healer with Vitamins A & E helps to repair tough, calloused skin and cuticles, and Cool Moisture Body Lotion with Soy Protein, Vitamin E & Jojoba soothes and nourishes the entire body. He can follow it all up with Pit Boss Antiperspirant & Deodorant, a hypoallergenic formula that keeps wetness and odors at bay.
His new busy schedule doesn't have to show on his skin. Kerstin Florian MEN Clarifying Raspberry Extract helps to balance and tone the complexion. Extracted from vitamin-rich raspberry plant, it's a great formula for men who've never tried a serum. Natural rose flower oil hydrates, soothes and regenerates, instantly calming the skin and reducing inflammation.
Do you have new Father's Day gift ideas? Tell us about them in the comment section.
Shop This Blog
Highlights
It protects the skin from damage from the environment and replenishes it with energy. A real cockta...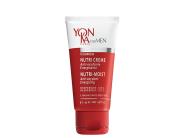 Quick Shop +
Highlights
Cleanses the hair and scalp
Gently cleanses skin
Ideal for men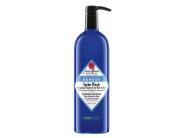 Quick Shop +
Highlights
A preparatory step for achieving a close, clean shave.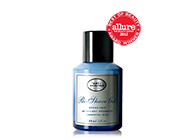 Quick Shop +
Highlights
This Clarisonic Aria cleansing brush cleans six times deeper for beautiful skin. Clarisonic Aria S...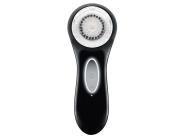 Quick Shop +
Highlights
This Eye Contour product is both ANTI-PUFFINESS + ANTI-DARK CIRCLES + ANTI-AGING, for all skin type...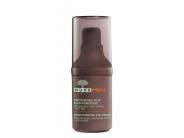 Quick Shop +
Highlights
Cleanses and refreshes skin
Hydrates the complexion
Promotes healthy skin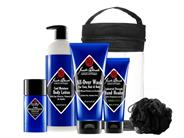 Quick Shop +
Highlights
A serum that boosts your moisturizer and hydration benefits.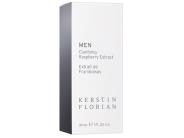 Quick Shop +