Hot Products
FixMySkin Healing Lip Balm, Developed by Dr. Joel Schlessinger, Featured on Refinery29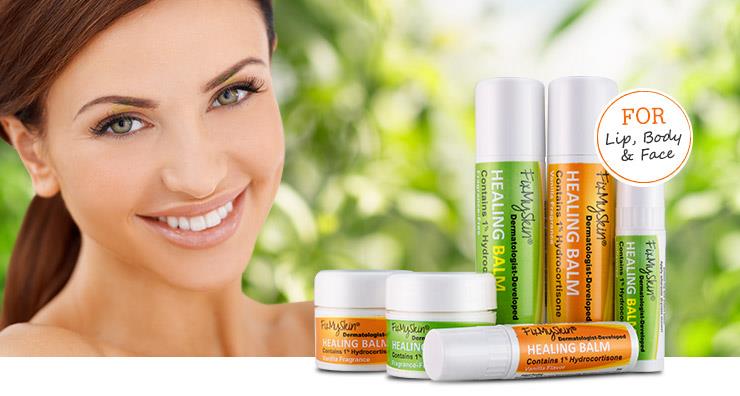 In a recent article on Refinery29.com, "Skin-Ruining Habits You Need To Quit," FixMySkin Healing Lip Balm with 1% Hydrocortisone was listed as a dermatologist favorite.
Dermatologist and associate professor of dermatology, Dr. Doris Day, talks to Refinery29 about a bad skin habit that's particularly hard to kick—excessive lip-licking. Licking the lips too much can leave them painfully dry once the water from your saliva evaporates. Saliva can also contain bacteria and other irritants, which can cause redness, inflammation and even rash. Choosing a lip balm like FixMySkin Healing Lip Balm with 1% Hydrocortisone is key to not only moisturizing the lips so you won't want to lick them all day, but also to repairing and healing them.
The FixMySkin line of lip, face and body balms was created by Dr. Joel Schlessinger and his son, Daniel. The journey began back in 2007 when Daniel, then just 12 years old, decided to try putting lip balm on his dry, chapped hands. He noticed that the results were more effective than lotion, and wondered if there was a stick especially for hands on the market. Upon discovering that there wasn't, the father-son pair set out to invent a versatile, replenishing balm that also contained healing hydrocortisone. After thousands of hours of research and development, FixMySkin healing balms were launched in 2011. In April of 2014, the line was awarded a patent.
FixMySkin Healing Lip Balm with 1% Hydrocortisone uses 1% hydrocortisone to repair chapped, irritated lips faster than the average lip balm while meadowfoam oil and shea butter keep them soft, smooth and hydrated. Its sleek, travel-friendly tube is designed to resist melting at high temperatures, making it perfect for your purse or pocket. In addition to being a hydrating lip balm, this formula can also be used as quick relief for other common skin ailments like chapped skin on the face and body, eczema, psoriasis and bug bites. It's available in both unscented and vanilla, as well as a bigger tube designed for use on the body and a tub designed for use on the face.
Have you tried FixMySkin Healing Lip Balm with 1% Hydrocortisone yet? Let us know what you think in the comments section below.
Shop This Blog
Highlights
Medicated to heal cracked lips
Soothes irritation
More powerful than regular balms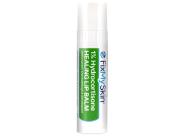 Quick Shop +