Sun Care
Freezer Burn: Why You Need Sunscreen In Winter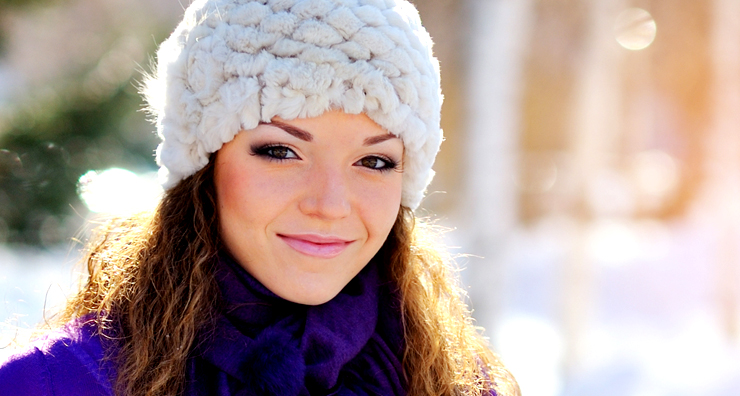 We're all about SPF during the hot summer months, but in winter, when the sun appears to be MIA, we might get a little lax on our application. If you haven't already, stop right now and grab your sunscreen! Sun protection during the winter months is an absolute must.
The Sun is Up Close and Personal
In winter, the Earth is actually closer to the sun, and to make things even more interesting, the ozone layer (the layer that absorbs UVB rays and basically acts as a sort of sunscreen for the entire planet) is at its thinnest. These two factors alone can significantly up your chances of suffering sun damage.
Ice and Snow Reflect Badly on Us
Just like all water, ice and snow can reflect the sun's rays and cause you to burn more quickly and more severely. According to the Skin Cancer Foundation, snow reflects up to 80% of UV light, which means you are often hit twice with those same rays. If you're an avid skier or snowboarder or you have a job that requires long outdoor hours, you are especially at risk.
Topical Products Are Gone with the Wind
Harsh winds can wear away our moisturizers and sunscreens more quickly and reduce their effectiveness. And of course, the bitter cold breeze can also cause chapped skin, chapped lips and windburn.
UV Rays Find Us in High Places
The higher the altitude, the higher the risk for exposure to UV rays. The reason is simple: you're closer to the sun. For every 1,000 feet above sea level you climb, your radiation exposure increases four to five percent, and those numbers add up surprisingly fast.
Save Your Skin with These Cold Weather Tips
Use a high-quality broad spectrum sunscreen daily—and don't forget to reapply. Your SPF should be 30 or higher and you get bonus benefits from a moisturizing formula. We highly recommend EltaMD UV Sport Water-Resistant Broad Spectrum SPF 50 for the body and EltaMD UV Clear Broad Spectrum SPF 46 Sunscreen for the face. Both of these gentle zinc oxide lotions are weightless and help protect against sun damage and signs of aging. Be sure to apply at least a teaspoon to the face and an even application on other exposed areas. Reapply at least every two hours, but the more, the better.
Cover up with protective clothing. We probably don't need to tell you twice to bundle up when the temperature drops, but we'll go ahead and tell you anyway. A coat, hat, scarf, gloves, pants and high-topped, water-resistant shoes go a long way toward keeping you dry, warm and comfortable and preventing UV damage. Sunglasses are also a must for keeping eyes safe. Remember, frequent squinting causes wrinkles, and the sun can harm eyes in the long run.
Sport a lip balm with SPF. The lips are often even more susceptible to the sun because the skin there is thinner and more fragile. Knock out chapped lips and protect them at the same time with a lip balm like EltaMD UV Lip Balm Broad Spectrum SPF 31. (The majority of sun protection products for lips contain an average SPF of 15, so this balm is especially great.)
Keep track of your time in the sun. The sun is strongest between the hours of 10 a.m. and 4 p.m. You'll ideally spend the majority of your time outdoors before or after those hours. Luckily, the days are shorter in winter anyway. Plus, there's always night skiing!
Do you have a question about sunscreen in winter? Let us know on Facebook, Twitter or Instagram using #LovelySkin.
Shop This Blog
Highlights
Water-resistant
Fragrance-free and paraben-free
Oil-free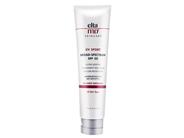 Quick Shop +
Highlights
Calms sensitivity and irritation
Creates a matte finish
Oil-free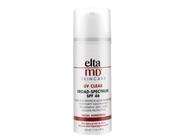 Quick Shop +
Highlights
Provides broad spectrum UV protection
Water-resistant and long-lasting
Soothes chapped lips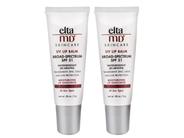 Quick Shop +
Connect with Us!