Hair Care
Hair Care Resolutions: Clean and Natural Hair Products in 2019
by Ashley
|
January 24, 2019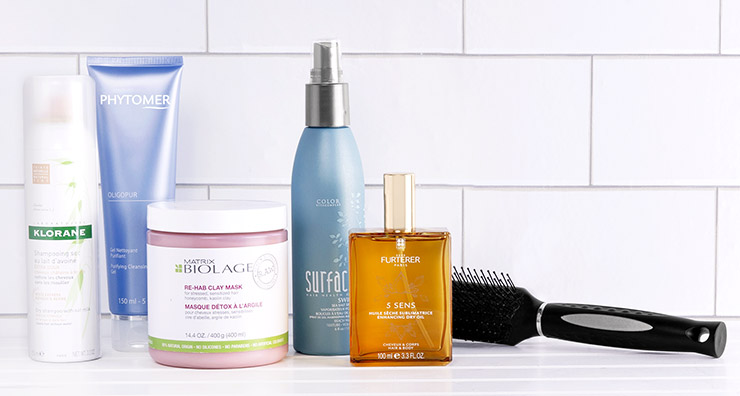 This year, we're challenging you to freshen up your routine with some of our favorite clean and natural products for hair. Don't worry about sacrificing quality, either—these products pack a punch and deliver real results! Give your strands a breath and feel better about your carbon footprint with some of our favorite clean living products for 2019.
What natural hair products should I add to my routine?
The answer: Behind every PHYTO product is an expertly studied formula containing only the best ingredients to fortify and beautify hair of all types. In addition to producing their own plant extracts, the PHYTO brand is also dedicated to bringing their customers formulas that deliver results with 95-100% natural ingredients. That means the formulas contain little to no preservatives, parabens, silicones, mineral oils or synthetic alcohol—and still provide salon-quality results!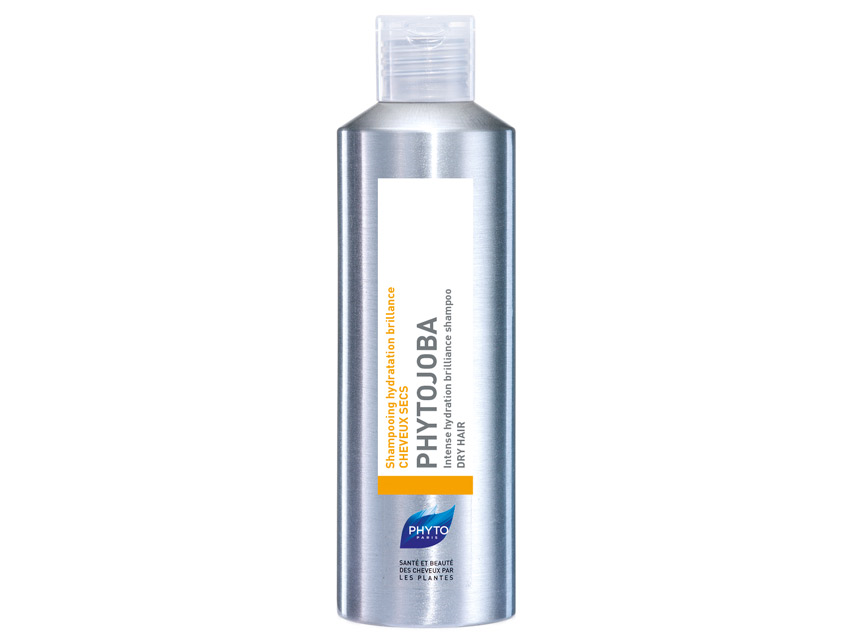 PHYTO Phytojoba Intense Hydrating Shampoo: This botanically enriched shampoo hydrates and seals in moisture with jojoba oil while cornflower and mallow extracts boost hair's elasticity and prevent breakage. PHYTO's Wood Cellulose Complex gently detangles hair while further enriching hair with hydration. Ideal for dry or damaged hair, this ultra-hydrating formula is exactly what hair lacking moisture needs!
The answer: The Biolage R.A.W. brand stemmed from the need for natural products for hair that provide professional results. R.A.W. stands for "real," "authentic," "wholesome," and each ingredient that goes into Biolage R.A.W. products follows this mantra. With up to 100% natural-origin formulas that are up to 99% biodegradable, each product was designed to provide results with ingredients as natural as they can be—meaning no parabens, silicones or artificial colorants—so you can feel good about what you're putting on your hair!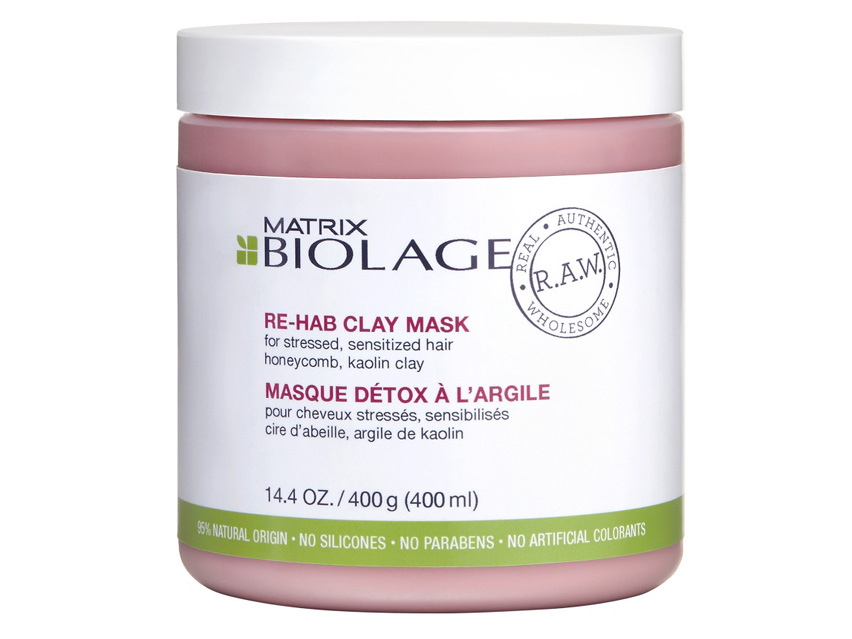 Biolage R.A.W. Re-Hab Clay Mask: If your hair is stressed or damaged, this soothing mask is just what your strands need. The unique formula contains honeycomb and shea butter to replenish thirsty strands while kaolin clay works to rebuild, repair, purify and strengthen hair. A hair mask for damaged hair that nourishes, rebuilds and purifies? Yes, please!
The answer: Surface hair care was developed with the intention to provide salon-quality products that are as good for the hair as they are for the Earth. Formulated with sustainably harvested ingredients and certified organic botanicals, each Surface product is free of parabens, phthalates, sulfates, gluten, artificial colorants and PVP/VA plastics. In addition to packaging products in recyclable containers, Surface also partners with the Arbor Day Foundation and has planted over 2500 trees as a result!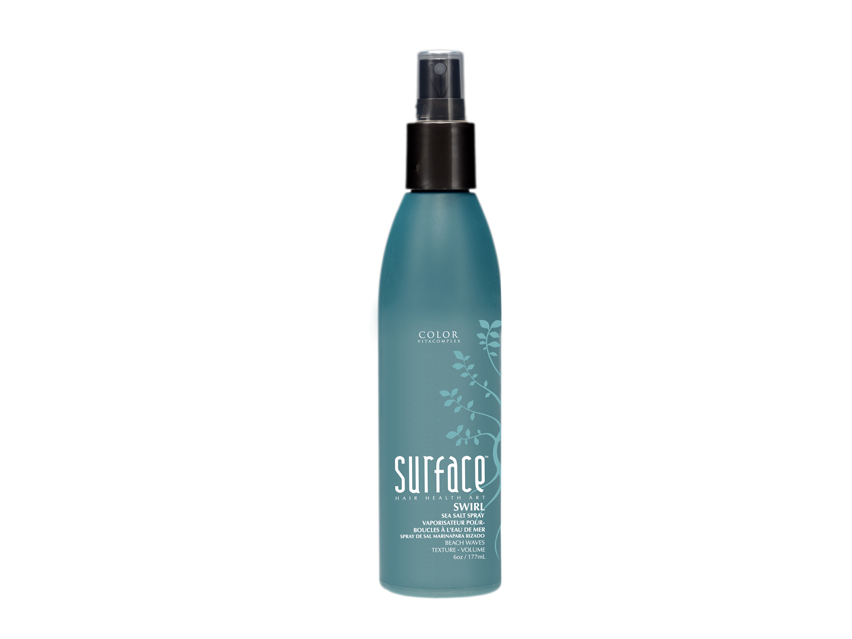 Surface Swirl Sea Salt Spray: Take a break from the blow dryer and rock a beachy, touchable wave with this lightweight salt spray for hair. The biodegradable formula contains ocean salts and citrus fruits to promote touchable volume and texture with flexible hold, so you can spritz it on for a look that lasts all day! If you're not ready to ditch your blow dryer, this color-safe salt spray can also be used on wet hair and diffused to intensify your look.
The answer: Rene Furterer products not only enhance, repair and replenish hair of all types, but do so with an ISO 14001 certification. This means that the Rene Furterer brand puts eco-consciousness at the forefront, diminishing waste and developing practices to minimize their environmental impact. In addition to formulating each product with their extensive knowledge of botanicals, each ingredient is also ethically sourced using as many sustainable practices as possible.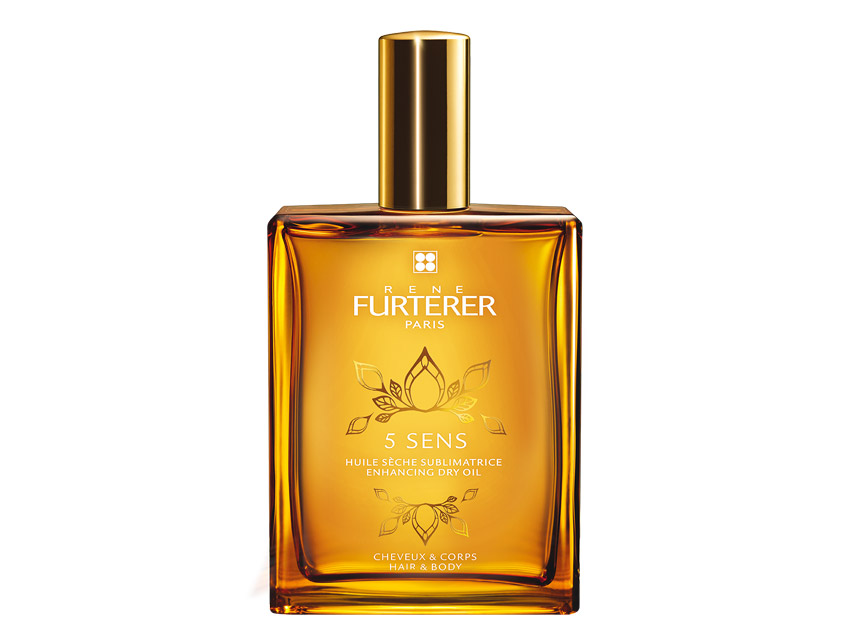 Rene Furterer 5 SENS Enhancing Dry Oil: Soften and smooth skin and hair with this delectable dry oil that hydrates, protects and softens with a unique blend of natural oils. Safflower, rich in essential fatty acids, hydrates while adding shine, sweet almond oil boosts hairs' moisture barrier and castor oil, also a fatty acid-rich oil, strengthens and softens without leaving behind a greasy feel. Simply spray on hair to tame frizz and add shine while you enjoy an aromatic experience.
The answer: Each Klorane product is cultivated with eco-friendly packaging, plant-based ingredients and biodegradable formulas. In addition to adopting as many environmentally friendly practices as possible, each sale helps fund the Klorane Botanical Foundation and the Budding Botanist Grant. The Klorane Botanical Foundation helps create awareness and spread knowledge about sustainable practices, including the need to protect, explore and educate youths about the importance of the environment. The Budding Botanist Grant goes towards inner-city, low-income schools in the United States to create new gardens or expand existing gardens.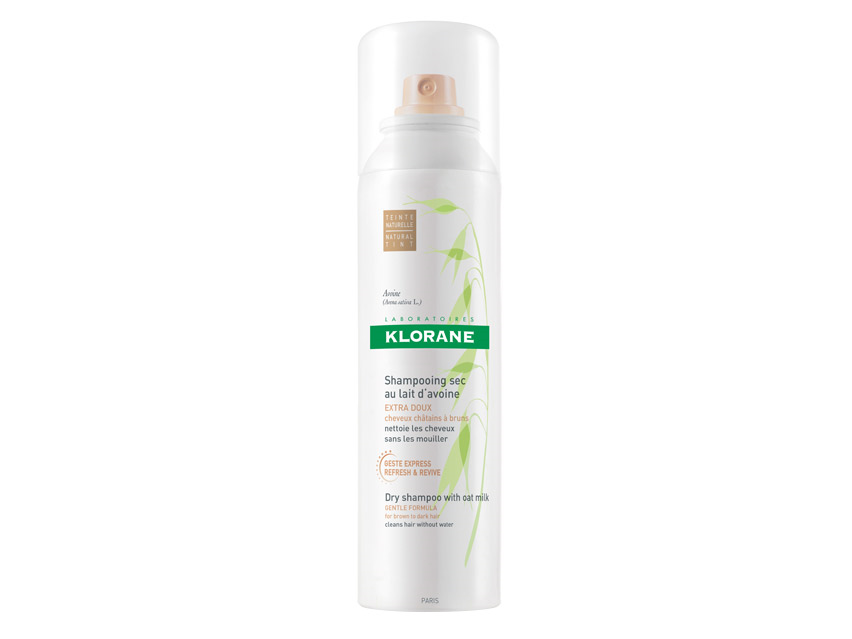 Klorane Dry Shampoo with Oat Milk – Natural Tint – Aerosol: Even a clean and natural routine needs a pick-me-up, and this Klorane dry shampoo does precisely that. Suitable for all hair types, the natural formula contains corn and rice starch as well as natural absorbent microspheres to absorb excess oil, impurities and odor in as little as two minutes. The ultra-fine powder adds volume and texture while the natural tint leaves hair looking fresh without the residue. Enliven your second day hair with this must-have dry shampoo!
Want to learn more about our favorite natural beauty products? Read part one of our clean and natural series on our blog!
Shop This Blog
Highlights
Ideal for dry, damaged hair
Smooths and nourishes hair
Hydrates dry hair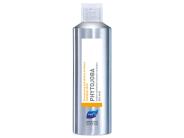 Quick Shop +
Highlights
Sulfate-free
Repairs split ends
Conditions and nourishes hair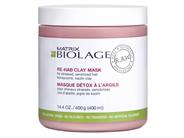 Quick Shop +
Highlights
Adds volume and texture to limp hair
Vegan-friendly
Color-safe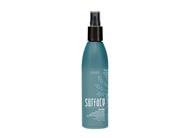 Quick Shop +
Highlights
Formulated with René Furterer's botanical expertise, 5 SENS enhancing dry oil combines 5 ess...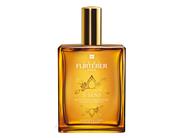 Quick Shop +
Highlights
Travel-friendly
Absorbs excess oil and buildup
Absorbs excess oil and buildup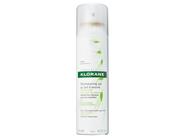 Quick Shop +
2 options | 3 sizes
Connect with Us!