Beauty
Natural and Organic Beauty Brands We Love for Earth Day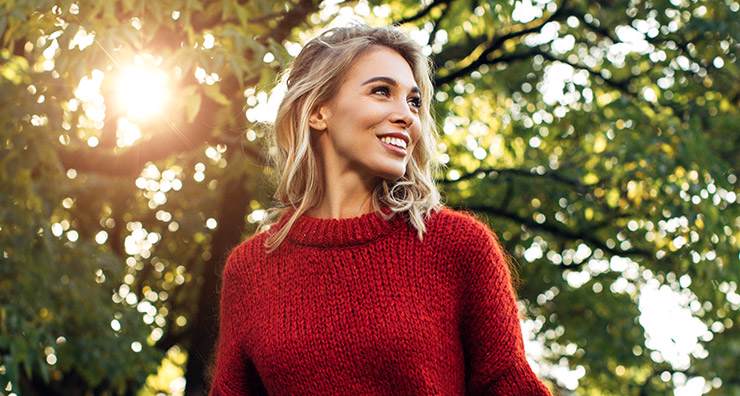 Each year, on April 22, Earth lovers come together to raise awareness for the importance of sustainable practices via recycling, clean energy and more. Here at LovelySkin, we love the Earth and green beauty and believe that your beauty regimen should love your skin as well as the environment. Revamp your beauty routine with some of our favorite brands and products that will help you feel beautiful while keeping Mother Nature in mind!
How to Go Natural with Your Skin Care
Going natural with your skin care is a lot easier than it seems. A lot of products you love likely already have green ingredients! Here are some of our favorite natural products:
LovelySkin LUXE Microdermabrasion Polish with Triple Sphere Technology: Gently and effectively exfoliate skin with diatomaceous spheres, or fossilized algae, which occur naturally in the environment. This power-packed polish uses orange extract to improve microcirculation and reduce inflammation, shea butter to protect and nourish, and caper floral bud extract to soothe and calm skin.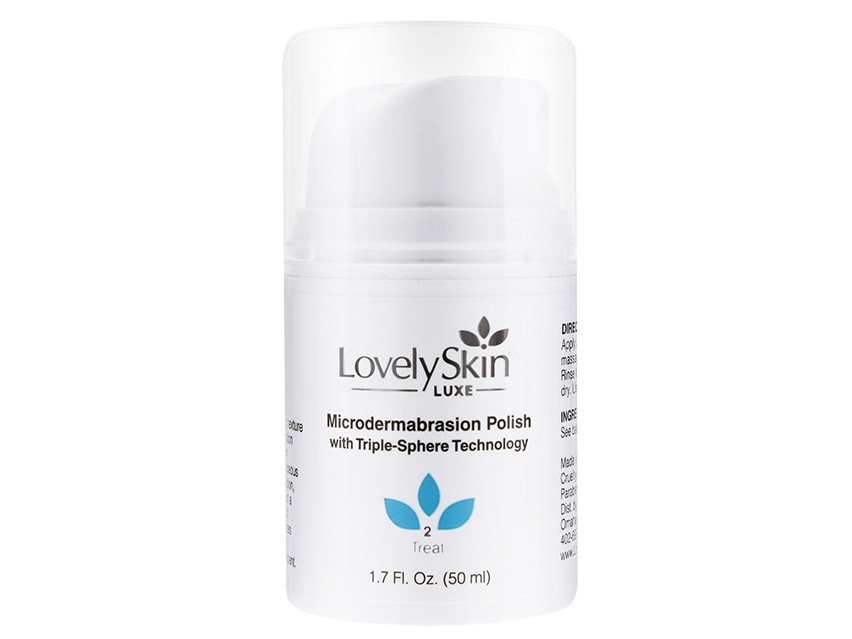 About the Brand: In addition to recyclable shipping containers, LovelySkin has also recently reformed its packing procedures to utilize recyclable packing paper. We are always taking steps to better ourselves and the environment, and this LUXE formula is no different—it was formulated without plastic microbeads and contains only biodegradable ingredients.
Kerstin Florian Correcting Serum C+ Infusion: This highly potent serum uses active vitamin C to firm, tone and brighten skin with other powerful botanicals and amino acids. Featuring algae extract and bitter orange to soothe skin and reduce inflammation, this serum will help enhance the structure of skin by helping regenerate connective tissues.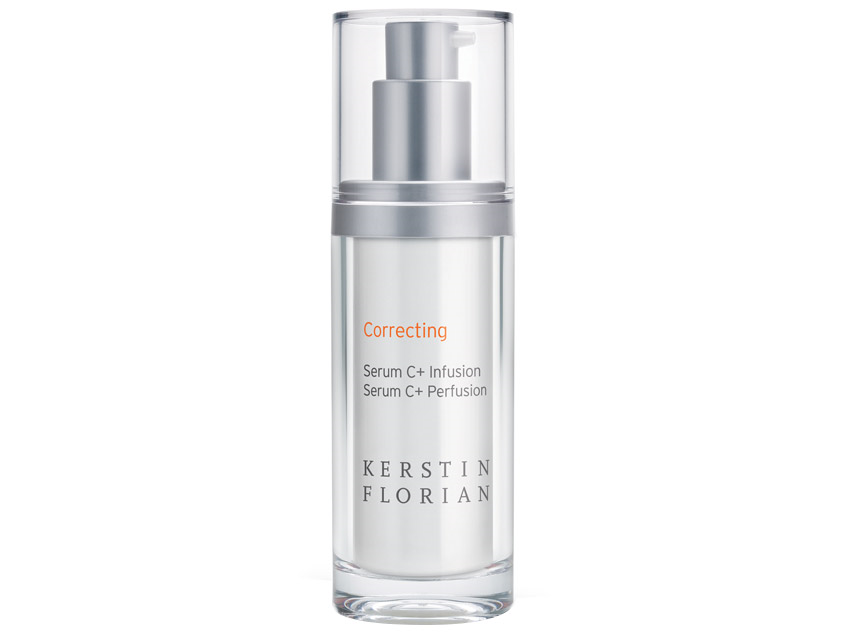 About the Brand: Kerstin Florian's mission is to promote wellness through the power of nature. Not only does Kerstin Florian recycle and conserve, but they've also planted a 2,000-tree forest in Turkey, called the Charlene Florian Forest, to oxygenate the planet and raise awareness about caring for the Earth.
PHYTOMER Rosee Visage Toning Cleansing Lotion: Wash away makeup, dirt, oil and debris with this purifying toner that balances skin without stripping it of essential oils or disrupting the moisture barrier. Sorenia, a sea water derivative, cleanses away debris while calming the complexion, and Oligomer infuses skin with minerals and trace elements to strengthen skin.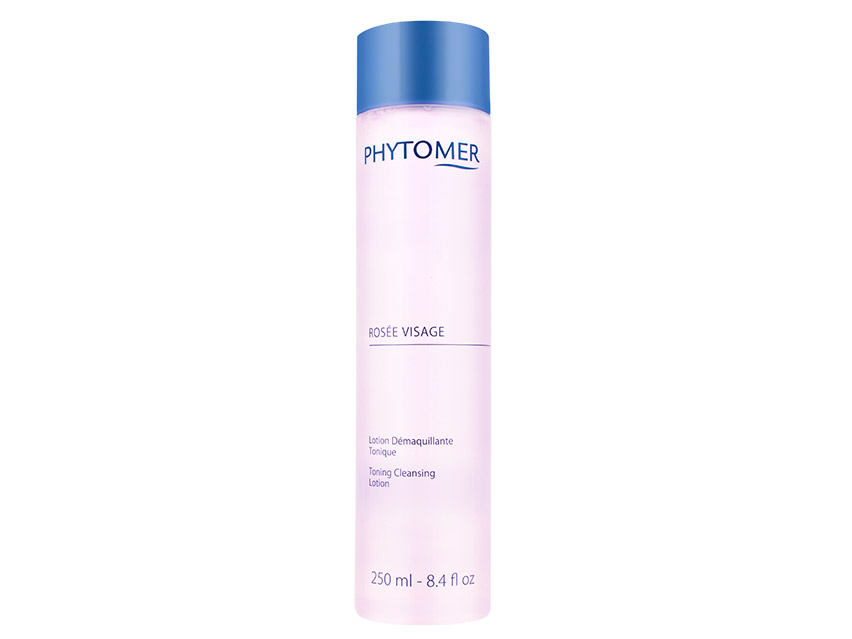 About the Brand: PHYTOMER believes in the power of plants and the sea. They use biotechnology to formulate their products instead of taking the ingredients from the environment, and they develop their own marine ingredients on site. In addition, they create all products in-house, which reduces environmental impact.
Emma Hardie Moringa Cleansing Balm with Cleansing Cloth: Balance, hydrate, nourish, cleanse and remove makeup with this all-in-one cleansing balm that purifies skin with a blend of natural ingredients. Moringa seed extract, wild sea fennel and vitamin E diminish the appearance of pores and purify skin while orange, neroli, mandarin, jasmine and rose essential oils rejuvenate and condition skin. In addition, this cleansing balm also comes with a Dual-Action Cleansing Cloth to remove product and gently exfoliate skin.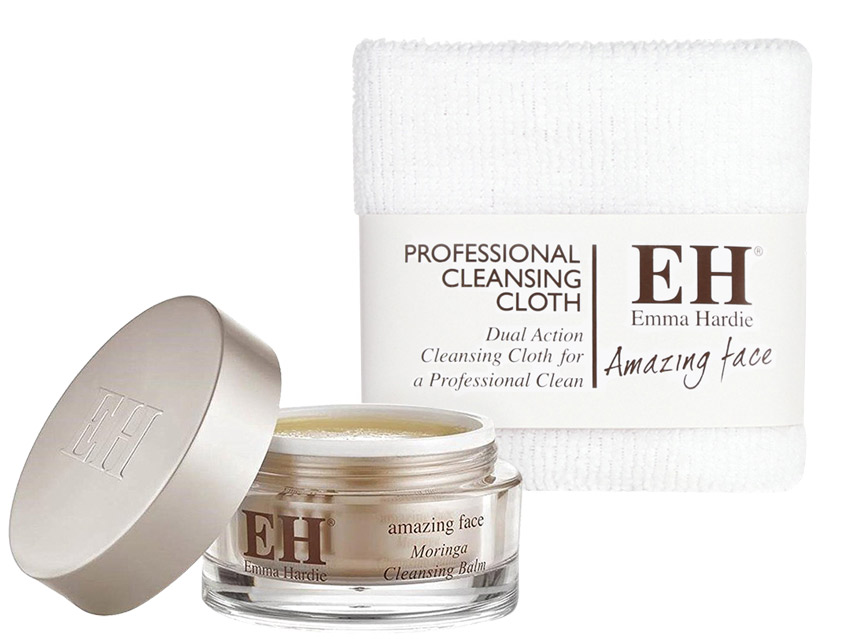 About the Brand: Emma Hardie products utilize potent plant extracts and targeted botanicals to support skin's natural functions. In addition to formulating products without harsh ingredients, the Emma Hardie brand formulates using only the best ingredients found in nature. Finally, Emma Hardie packaging is 95% recyclable, while all tube, glass and aluminum packaging is 100%. As if that weren't enough, Emma Hardie also accepts and reuses empty Emma Hardie packaging through the Emma Hardie Empties program.
Find the Best Natural Makeup for Your Skin Type
Natural beauty products are on the rise, and makeup is no exception. These products use natural ingredients to provide protection and blur skin imperfections so you can apply your makeup without having to worry about the environment.
Eminence Organics Lilikoi Light Defense Face Primer SPF 23: The best natural skin care comes from ingredients that protect skin, and this mineral sunscreen primer is no exception. In addition to providing UVA/UVB protection, this passion fruit-enriched formula provides protection against blue light and free radicals. The lightweight formula contains subtle illuminating properties to provide a "lit-from-within" look, giving skin an overall more radiant appearance.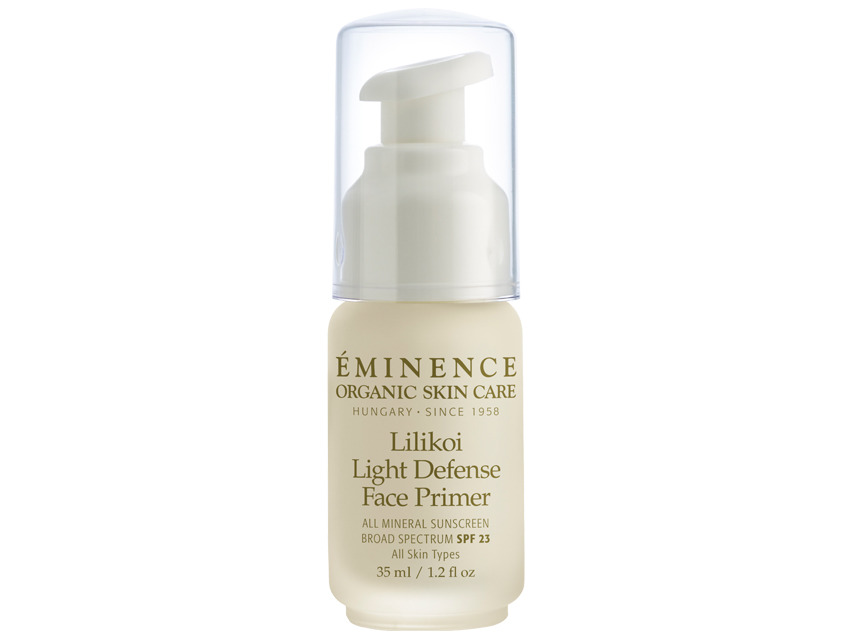 About the Brand: Eminence Organics grows their own ingredients and formulates their products by hand, which limits harmful emissions to the environment. All product packaging is recyclable and, when possible, products are placed in containers made from recyclable plastic. In addition, Eminence Organics takes part in a program called Forests for the Future, which plants a tree in a developing country each time an Eminence product is sold. As of March 2019, they've planted over 12 million trees!
Antonym Skin Esteem Certified Organic Liquid Foundation: This hyaluronic acid-enriched foundation provides long-lasting, medium to full coverage to smooth skin's texture and minimize imperfections. Featuring a natural matte finish, this hydrating foundation contains certified organic ingredients like shea butter, jojoba, sweet almond and sunflower oils to infuse skin with moisture while providing antioxidant protection.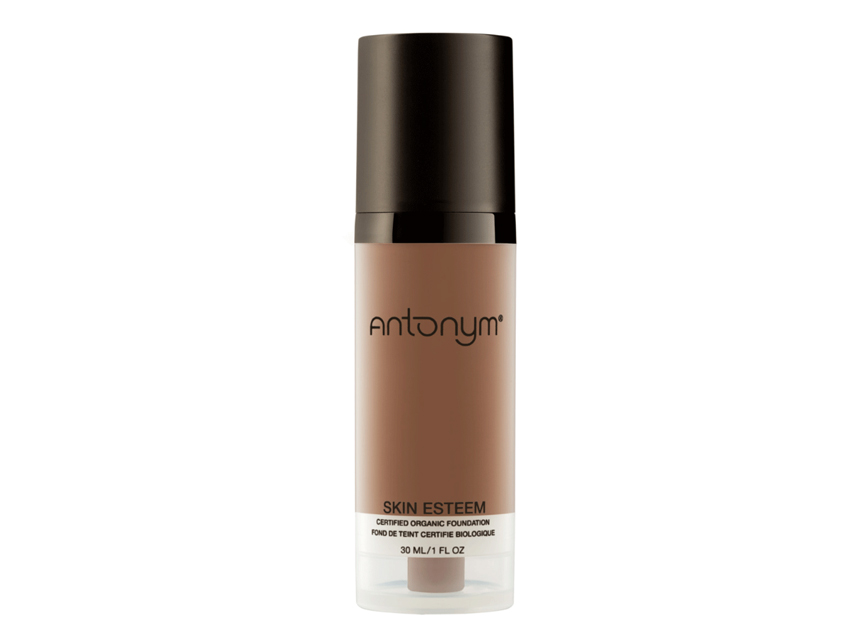 About the Brand: In addition to providing exclusively organic, cruelty-free and vegan cosmetics and tools, Antonym produces luxurious, sustainable products free of harmful chemicals. Antonym Cosmetics feature the Ecocert and FSC logos, meaning each product is formulated with natural and organic ingredients, all the way down to the packaging. Each package is formulated with FSC-certified paper, which means it comes from responsibly managed forests.
COOLA Organic Sunless Tan Luminizing Body Serum: Beauty doesn't stop at your face, and your products shouldn't either! Meet COOLA's latest innovation—a certified organic body serum that gradually and immediately illuminates skin with a buildable, natural-looking tan. Shea butter nourishes skin while baobab seed oil protects against free radicals, all while sugar beet-derived DHA gently imparts skin with a stunning glow. In addition, this organic sunless tanner also features fine, pearlescent mica for a lightweight, sun-kissed shimmer!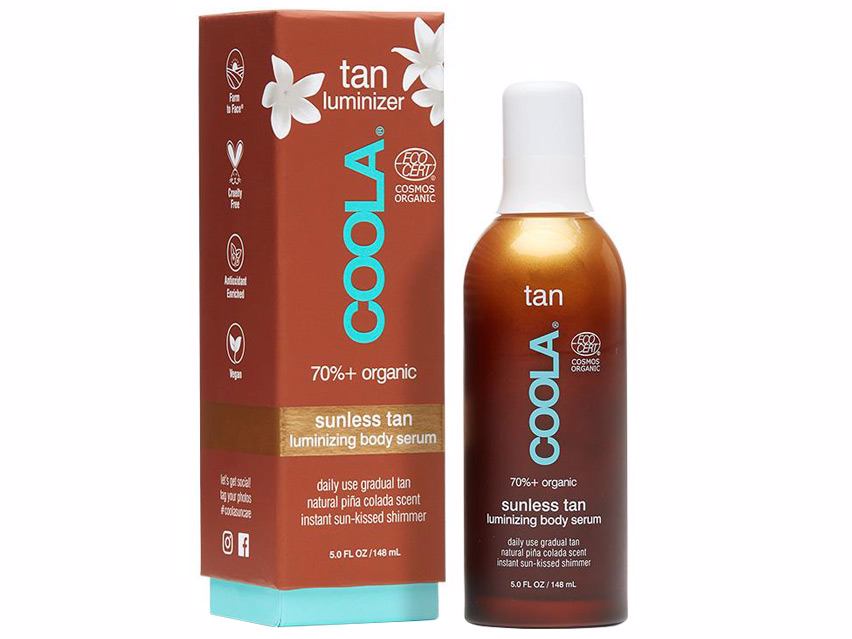 About the Brand: COOLA products are formulated following their Farm to Face® philosophy, meaning each product is made using fresh, sustainably sourced natural and organic ingredients. Plant-based ingredients are grown and harvested in local communities, wherever possible, using solar power. In addition, COOLA also partners with PETA to certify that each product is certified cruelty-free!
Treat Your Hair with Natural Hair Products
Natural beauty products don't begin and end with skin care and makeup. You can care for and style your hair with natural products, too!
Klorane Dry Shampoo with Oat Milk – Non-Aerosol: Whether you're choosing second-day hair to save water or to save yourself some time, this eco-friendly dry shampoo is a must-have. The gentle, long-lasting formula adds lightweight volume and texture and blends in easily to leave hair feeling rejuvenated without the use of sulfates, parabens, silicones or sodium chloride.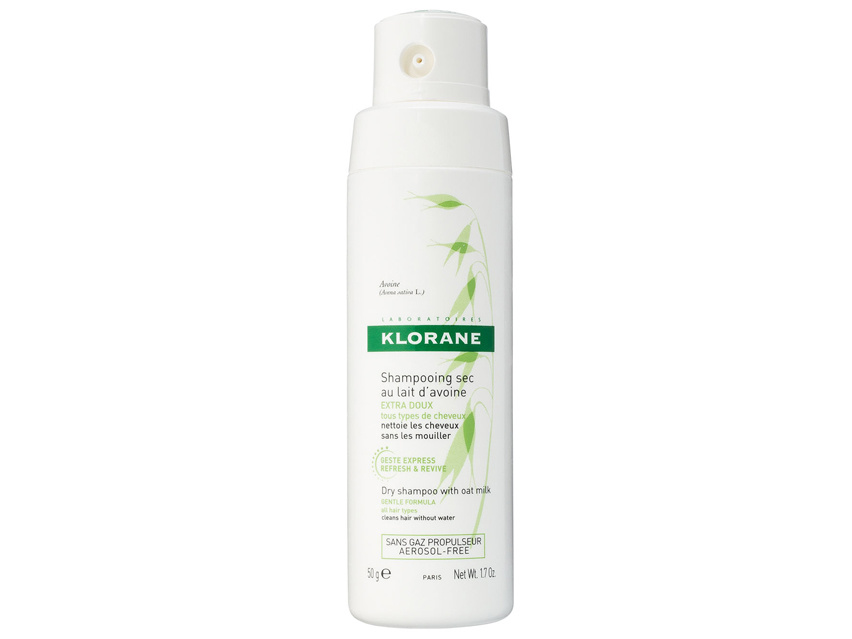 Pro-Tip: Gently squeeze the bottle to dispense the product. A hard squeeze can dispense too much, which may make it difficult to blend it in.
About the Brand: Klorane believes in the benefits that plants can offer to health and beauty. They sustainably package all their products and grow their own ingredients to reduce their carbon footprint. In addition, they founded the Klorane Botanical Foundation, which believes in protecting, exploring and educating others about the environment.
Green beauty is important to us at LovelySkin. We believe that natural beauty can be achieved with sustainable practices, and by adding just one sustainable product to your regimen, you can make an impact.
Want to learn more about our favorite green beauty products? Check out more on our blog!
Shop This Blog
Highlights
Creates a luminous appearance
Exfoliates and polishes skin
Smooths uneven tone and texture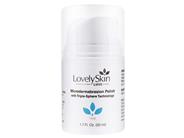 Quick Shop +
Highlights
Revitalizes skin with vitamin C
Brightens a dull complexion
Diminishes fine lines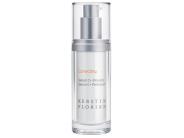 Quick Shop +
Highlights
Creates a smooth texture
Removes dirt and debris
Easily removes makeup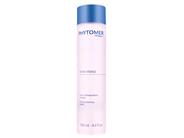 Quick Shop +
Highlights
Cleanses skin
Hydrates skin
Alcohol-free and fragrance-free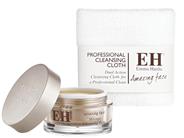 Quick Shop +
Highlights
Primes skin
Offers broad spectrum UVA/UVB protection
Protects against blue light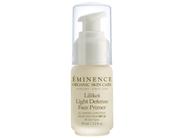 Quick Shop +
Highlights
Offers medium to full coverage
Creates a matte finish
Shea butter conditions skin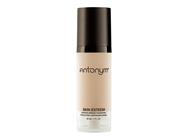 Quick Shop +
6 options
Highlights
Provides a safe, sunless tan
Adds instant shimmer to skin
Shea butter softens skin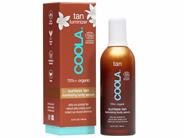 Quick Shop +
Highlights
A dry shampoo powder that revitalizes unwashed or lifeless hair.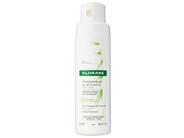 Quick Shop +
Connect with Us!