Hot Products
Top-Selling Skin Care Products Our Customers Loved in 2018
by Jill
|
February 06, 2019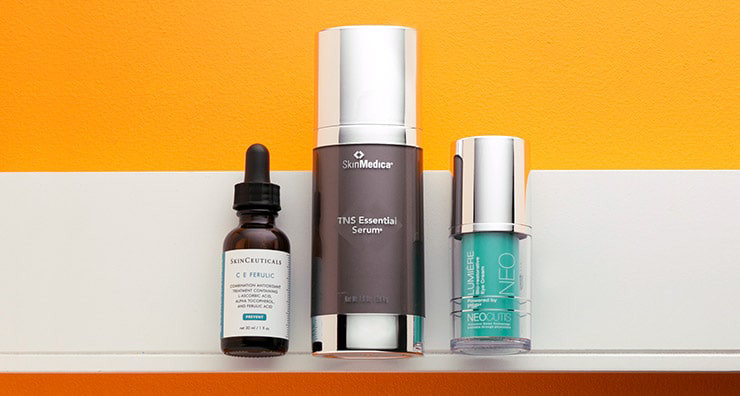 From dark spot correctors to breakthrough SPF formulations to at-home cellulite treatments and everything in between, LovelySkin customers found a whole new crop of skin care products to love in 2018. Find out why our customers are in love with each and every one of them, plus check out which products are rapidly earning a spot on our editor's list of 2019 favorites.
But first, here's a look at our 2018 Top Sellers: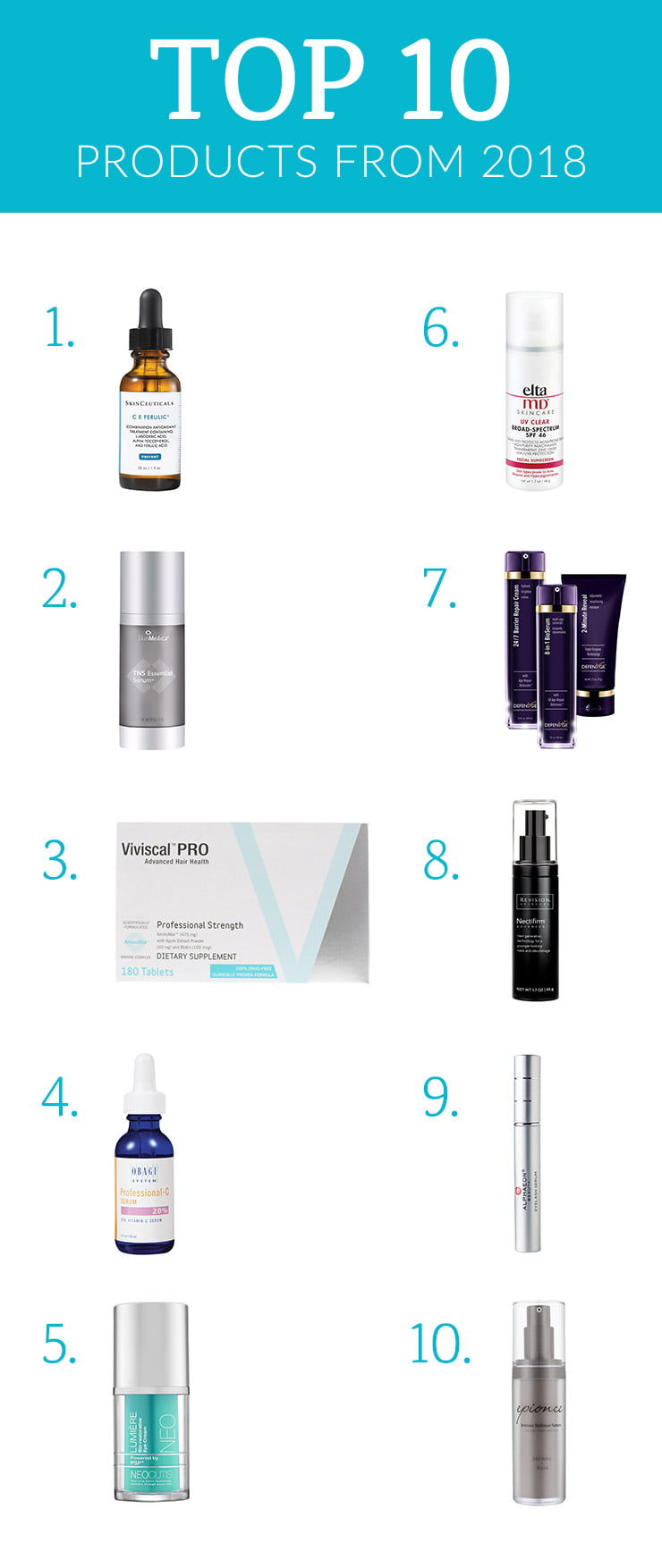 Best Anti-Aging Skin Care for 2018
This breakthrough corrective product addresses acne scars, hyperpigmentation, uneven skin tone and dark spots – all without hydroquinone. Formulated with 3% tranexamic acid and 1% kojic acid to minimize the reoccurrence of dark spots and brighten skin, 5% niacinamide to improve existing discoloration and 5% HEPES, an acid that helps the skin exfoliate properly, this daily serum reduced the appearance of stubborn brown patches by 60% and post-acne marks by 81%.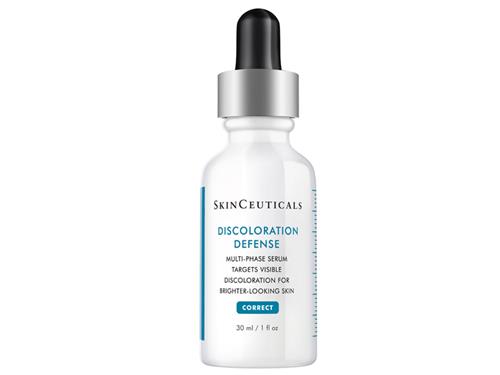 LovelySkin Customer 5 Star Review: Working!
"I have nickel-sized melasma on the side of my face. At first, I thought it was my wishful thinking, but after about 3 weeks, it was lighter. I expected that something that would lighten my spots would be harsh, but it's not!" - Kay W.
If you like SkinCeuticals Discoloration Defense, then you'll love: LovelySkin LUXE Brightening Gel:
This next-generation brightening gel is formulated with the potent ancient Asian ingredient, Asafetida Extract, as well as amino fruit antioxidants to target both the cause and visible effects of dark spots and hyperpigmentation. What makes this product so unique is that these ingredients work synergistically with filaggrin - a naturally occurring protein in the skin that helps regulate moisture retention. The gentle, yet effective formula promises all the benefits of a potent exfoliator and dark spot corrector without any of the irritation! Plus, this product can be used on the face, hands OR body - but it's important to note that it's not appropriate for use around the eyes.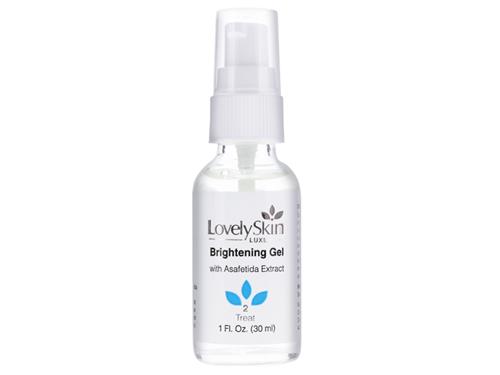 The skin under and around your eyes is some of the most delicate on the face, so protecting and nourishing it is important. This eye treatment corrects imperfections under the eye while protecting delicate skin from sun damage, making it one of the best eye creams on the market. Formulated with hyaluronic acid and peptides to hydrate and plump the skin, this multitasking treatment also shields delicate skin from the sun with all physical, reef-safe sunscreens. It's delivered with a unique application tip that helps cool and de-puff under the eyes.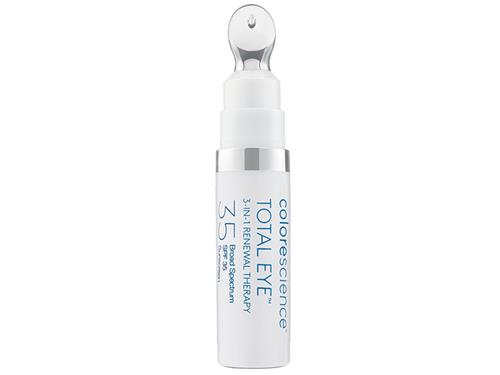 LovelySkin Customer 5 Star Review: Even Better than Expected!
"Love this product! The coverage is perfect—not cakey, blends well, and is hydrating. I appreciate the SPF incorporation and the ability to place it all around the eye area. I have a fair skin tone and expected the product would appear a little orange, but it didn't and also does a great job of concealing dark circles. I also had my mom try it- she loved it, so I sent one her way too!" – Kathryn K.
If you like Colorescience Total Eye 3-in-1 Renewal Therapy SPF 35, then you'll love: PCA SKIN Sheer Tint Eye Triple Complex Broad Spectrum SPF 30.
Target puffiness, fine lines, sagging and dryness around the eyes with this tinted eye treatment. It contains a blend of peptides to boost collagen, hyaluronic acid to bind moisture to skin and 15% zinc oxide to defend skin from sun damage.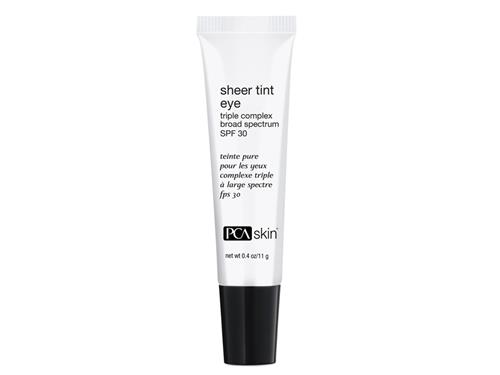 If you're looking for a multitasking sunscreen moisturizer, this one may be your next favorite. This gel-cream hydrator provides all the anti-aging benefits of a daytime moisturizer with the protective power of a sunscreen, earning a spot as one of the best moisturizers for the face. It contains micronized sunscreen particles that allow the cream to be spread seamlessly on the skin, creating a flawless canvas for makeup application.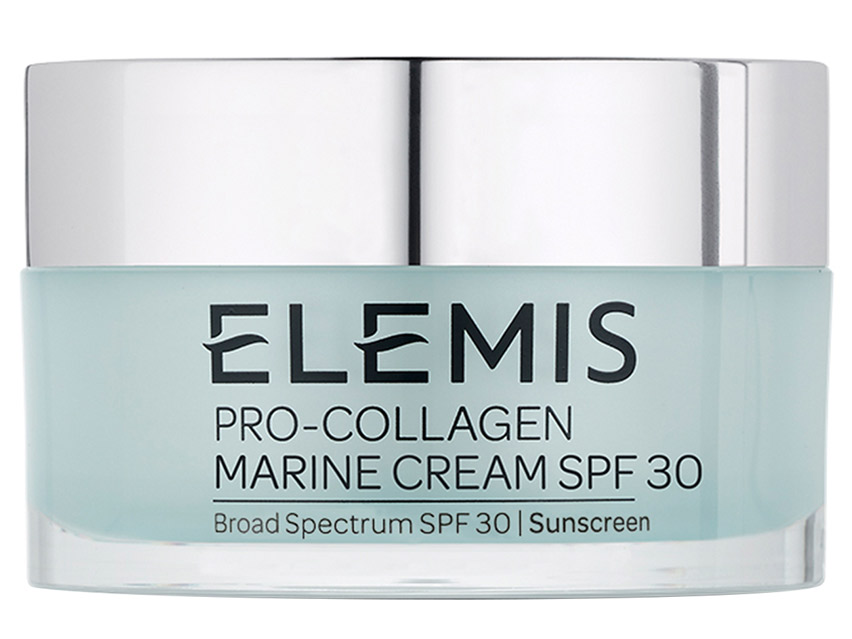 LovelySkin Customer 5 Star Review: Great Moisturizer
"I have mature skin which is normal to dry, so finding a daytime moisturizer that includes an SPF and is still rich enough for my skin is challenging. This does the job without making me look oily. It gives my skin a nice glow and allows my makeup to go on smoothly. I definitely recommend this product!" – Eileen M.
If you like ELEMIS Pro-Collagen Marine Cream SPF 30, then you'll love: Emma Hardie Protect and Prime SPF 30
This sunscreen, moisturizer and primer in one provides optimum hydration and sunscreen benefits while protecting skin against free radical damage with mongongo oil, oat extract and vitamin E. It also contains unique light diffusing minerals to prime the skin and reduce the appearance of large pores for luminous, more youthful-looking skin.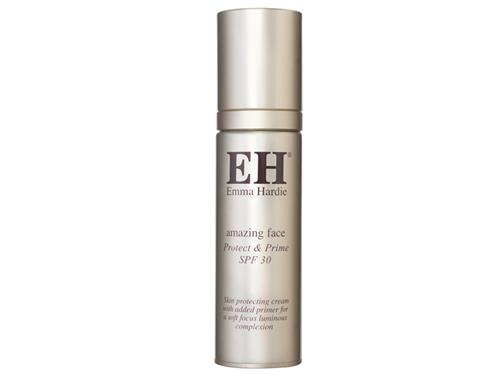 This at-home cellulite treatment combines a potent blend of eleven active ingredients to target the appearance of unwanted dimples—including caffeine, peptides, retinol, chili pepper extract and amino acids like Aminophylline, L-Carnitine & Theophylline. When applied daily, it works to smooth and firm cellulite while reducing the appearance of dimples.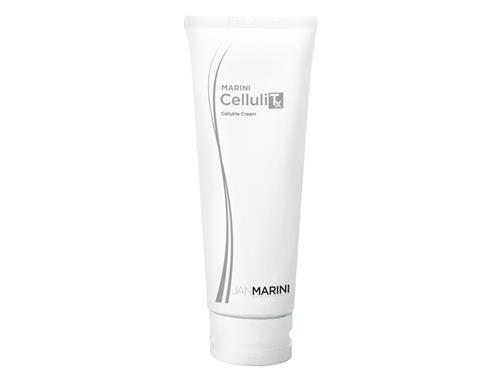 LovelySkin Customer 5 Star Review: Great Results!
"I will start off by saying that I am almost 44 years old and have been working out for most of my life. My diet is pretty clean, but at the end of the day, I have level 1 cellulite that drives me up the wall! Within a week I saw results with this cream. The improvement that I have seen is pretty remarkable, and I will keep this cream as a part of my routine. I think with continuous use, this product has amazing potential." – Svetlana B.
If you like Jan Marini CelluliTx Cellulite Cream, then you'll love: PHYTOMER Celluli Night Coach Intensive Cellulite Sleeping Mask
Train your body to recharge and gain energy overnight with this nighttime marine-based cellulite treatment cream. It diminishes the appearance of cellulite with maurine taurine, derived from red algae, and helps eliminate stubborn fat cells. It also contains caffeine to restrict fat storage and pink pepper oil to help burn unwanted fat.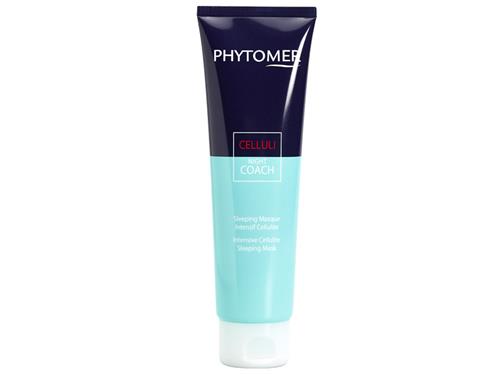 Our customers love organic products and this one is no exception! This leave-on organic concentrate combines the gentle, yet potent exfoliation benefits of lactic acid with the antioxidant power of mangosteen, a superfruit that protects the skin from environmental damage. It revitalizes dull skin and smooths rough texture, leaving behind a glowing complexion.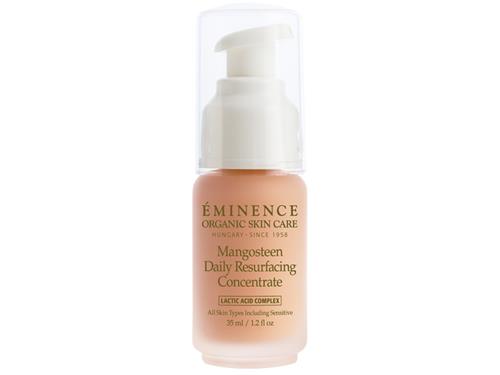 LovelySkin Customer 5 Star Review: Buy this product!
"This product was recommended to me at the spa and is wonderful for exfoliating your skin. You will notice a major difference, plus it smells wonderful! Use it for a month and see what happens. Your blackheads will disappear - it is unbelievable! My husband uses it too, and he even notices a difference." – Cathryn H.
If you like Eminence Organics Mangosteen Daily Resurfacing Concentrate, then you'll love: Sunday Riley Good Genes All-In-One Lactic Acid Treatment
If your skin loves the gentle exfoliation lactic acid provides, then this facial treatment will be your next must-have. It features purified lactic acid to clear clogged pores and exfoliate debris and dead skin cells as well as licorice to address hyperpigmentation and fine lines. It's perfect for all skin types and re-texturizes for smoother, more youthful-looking skin.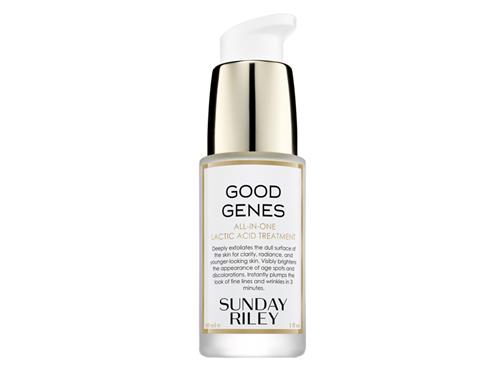 Looking for more must-haves to add to your regimen in 2019? Check out our new favorite natural makeup products on the blog.
Shop This Blog
Highlights
Reduce the appearance of dark spots with SkinCeuticals Discoloration Defense. Discoloration Defens...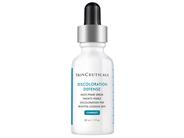 Quick Shop +
Highlights
Improves skin tone with vitamin C
Brightens dark spots
Vegan-friendly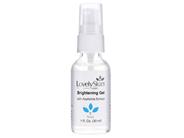 Quick Shop +
Highlights
Diminishes dark circles
Calms under-eye puffiness
A physical sunscreen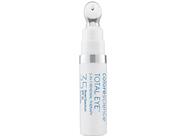 Quick Shop +
Highlights
Pro-Collagen Marine Cream SPF 30 delivers the same firming, wrinkle reducing power, in the iconic, ...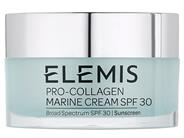 Quick Shop +
Highlights
Diminishes cellulite
Helps visibly diminish cellulite
Firms and smooths skin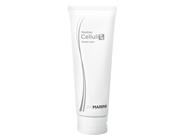 Quick Shop +
Highlights
Gently resurface and refine pores to refresh the skin's natural appearance. The mangosteen in...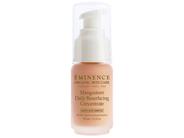 Quick Shop +
Highlights
Diminishes signs of aging with peptides
A physical sunscreen
Covers flaws with a universal tint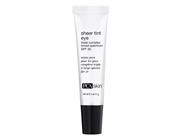 Quick Shop +
Highlights
Provides broad-spectrum protection
Primes skin
Lightweight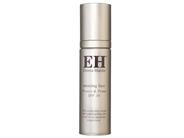 Quick Shop +
Highlights
Reduces appearance of cellulite
Caffeine stimulates fat reduction
Red algae promotes microcirculation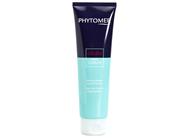 Quick Shop +
Highlights
Brighten and refine skin with the Sunday Riley Good Genes Lactic Acid Treatment.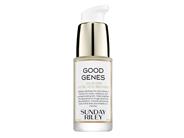 Quick Shop +
2 sizes
Connect with Us!