News and Events
Heliocare and DerMend Live Facebook Chat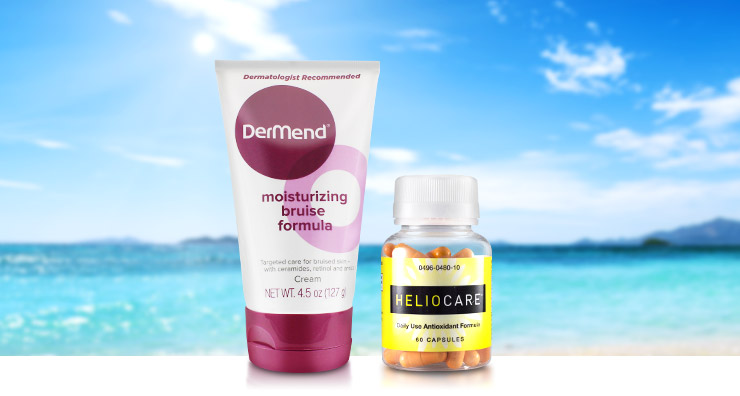 The experts from Heliocare and DerMend stopped by LovelySkin and took the opportunity to speak with our Facebook fans during a live chat on Tuesday, May 19. During the chat, Ann and Betsy answered questions about their products, the benefits of them and how to use them.
Both Heliocare and DerMend products are manufactured by Ferndale Healthcare Inc. They are the creators of Heliocare Sun Protection Pills, a daily sun protection supplement. Betsy and Ann explained the science behind the product.
"Heliocare has been studied for more than 25 years and has over 40 published articles about the benefits," Ann says. "Because it helps protect your skin from the sun, the benefits are numerous. It contains a potent antioxidant that gives added sun protection along with your daily sunscreen."
The antioxidant is known as polypodium leucotomos and it is derived from a fern found in Central and South America. Heliocare supplements are safe to take daily along with all of your other medications and vitamins. Men and women of any age and skin type can add them to their routine.
One of the most important things that Ann and Betsy want people to remember is that you still need to use a topical sunscreen along with Heliocare. The supplements give added protection but regular sunscreen rules still apply.
"You should still wear sun protection daily and reapply when you are in the sun," Betsy says.
Betsy and Ann also discussed the DerMend products including DerMend Moisturizing Bruise Formula, which effectively reduces the appearance of bruises.
"DerMend has several targeted ingredients including retinol, glycolic acid, arnica and vitamin K in a wonderful ceramide base to help improve the appearance of bruises."
During the chat, we gave away free prizes to six lucky winners. Congratulations to Arianne H., Sandra B., Rhonda P., Lynn Z., Rena B. and Amy M.!
Our next live Facebook chat will be coming up soon so tune in to our Facebook page for more details!
Shop This Blog
Highlights
Enhances UV protection
Gradually builds UV tolerance
Promotes a more youthful appearance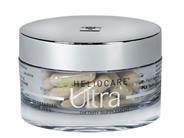 Quick Shop +
Highlights
Fade marks with DerMend Moisturizing Bruise Formula Cream. Aging, sun exposure and certain medicat...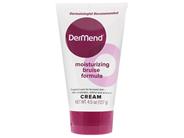 Quick Shop +