Beauty
How to Apply Foundation with a Pulsaderm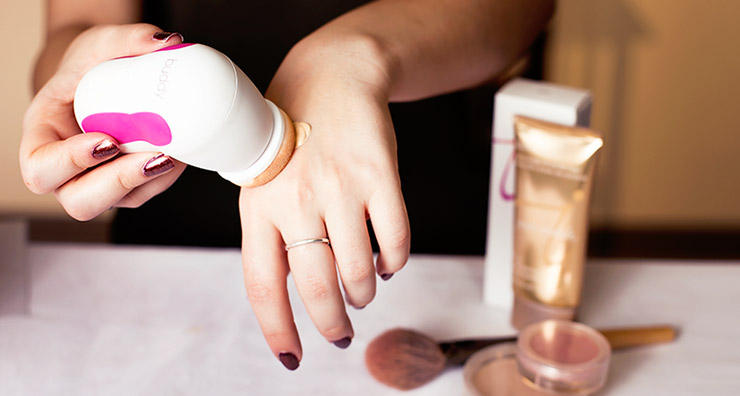 Your Pulsaderm Buddy is a handy tool to have while cleansing, but many people don't realize this device can also help you apply makeup. Using Pulsaderm's Makeup Sponge attachment will provide a smoother, more even foundation application. In this video, our LovelySkin aesthetician, Kristen, demonstrates how to apply liquid foundation with your Pulsaderm Buddy. Follow along with each step to simplify your makeup routine.
Attach the Makeup Sponge to your Pulsaderm Buddy by pushing or pressing it onto the device. Never twist or pull, as this could damage both the device and the sponge. Start by placing a dab of liquid foundation, BB cream or tinted moisturizer on the back of your hand. Run the Pulsaderm over your hand to pick up the product.
After choosing your desired speed, run the device over your face to apply foundation. Begin with the brush in the center of your face and work your way out. Add more foundation to your Pulsaderm as needed to achieve the amount of coverage you want. As you're using the device, make sure to avoid any harsh lines by blending down into the neck area.
If you'd like lighter coverage, try dampening the sponge with water before adding foundation. This will prevent the sponge from absorbing too much makeup and creating a heavier look. You can also apply foundation directly to your skin before or after using the Buddy to help cover any areas of concern.
Like with any tool, properly caring for your Makeup Sponge will help it last longer. Make sure you wash the sponge once a week with your other makeup brushes. Use mild soap and water or a brush cleanser to keep it clean and let the sponge air dry before using it again. Depending on how often you use your Pulsaderm Buddy to apply makeup, it's also a good idea to replace your Makeup Sponge every two to three months for best results.
What do you use to apply your foundation? Share with us in the comments.
Shop This Blog
Highlights
Super Sonic - Super Small. The Pulsaderm® Buddy is a multi-track SONIC face brush with pulsatio...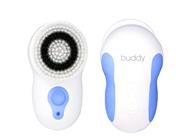 Quick Shop +
4 colors
Highlights
Pulsaderm interchangeable brush heads can turn your facial cleansing brush into a complete beauty t...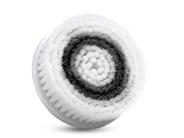 Quick Shop +
9 options
Connect with Us!