Beauty
Melt-Proof Makeup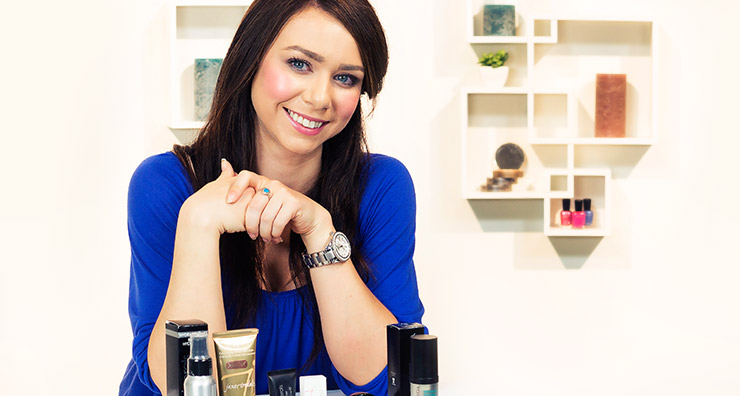 Heat and humidity can bring on sweat, shine and worst of all, runny, cakey makeup. The hottest part of summer is here, and if you're like us, you're looking for ways to not only stay cool, but look cool. Follow along as Kristen, our LovelySkin Aesthetician, walks you through some top ways to melt-proof your makeup.
Start with a base that won't budge. Primers work by giving your makeup, BB cream or tinted moisturizer something to hold onto so that it lasts all day. They are also formulated with smoothing ingredients to help other products apply more evenly, and they can help minimize imperfections. There are primers available for every need and skin type, but for summer, we prefer mattifying formulas that help control oil and shine.
glo minerals GloFace Primer is a clear gel that glides on easily to diminish the appearance of large pores, fine lines and an uneven skin tone. It also contains antioxidants, like green tea and vitamins A, C and E, to protect against environmental stressors.
Kristen also likes YOUNGBLOOD Mineral Primer. This lightweight, silky gel is packed with vitamins and minerals, and it helps to create a perfectly smooth surface for foundation.
When it comes to choosing a base makeup, we recommend sticking with cream or liquid-based products. While powder helps to mattify shine, it also rubs off easily and has a tendency to cake up on damp skin. A creamy foundation or BB cream will "melt" into skin, creating a naturally dewy look. A LovelySkin favorite is jane iredale Glow Time Full Coverage Mineral BB Cream. Not only does this BB cream help add a summer warmth to skin, it also offers antioxidant protection and an SPF of 25. When applied over a primer, you can enjoy sheer to medium coverage that lasts.
To avoid caking and uneven or over-application, stick with cream formulas for the cheeks as well. Use a cream-based bronzer and highlighter if you're going for a strobed or contoured look, and choose a cream blush, like YOUNGBLOOD Luminous Crème Blush, to blend into the apples of your cheeks.
Melt-proofing your eye makeup can be tricky, but we have you covered! First, similar to the face, you'll want to apply an eyeshadow primer to prolong your look. Choose a lid primer from our selection at LovelySkin or apply a dab of concealer to your lids for primer in a pinch. Don't forget to apply just a little primer to the bottom lash line as well, especially if you plan to wear liner.
For eyeshadow, the cream-over-powder rule applies again. Powders can fade, look cakey or even wind up outside the eye area when mixed with sweat and oil. jane iredale Eye Shere Liquid Eye Shadow is a creamy, water-resistant eye shadow that goes on transparent to help you achieve buildable pigment. The shimmery finish is perfect for summer, and with fun colors like Aqua Silk and Champagne Silk you can create an alluring array of looks.
Instead of using a pencil to define your eyes, try a gel eyeliner. While pencils have a tendency to smudge and grow dull throughout the day, gel eyeliners are creamier and more pigmented. YOUNGBLOOD Incredible Wear Gel Liner comes in five highly pigmented, water-resistant colors to help enhance your eye shape. Glide it on with an angled eyeliner brush for quick, easy application.
Last but not least, grab a setting mist to lock down your melt-proof makeup. Kristen is using glo minerals Revive Hydration Mist, which features a blend of rosemary and peppermint to naturally stimulate and revive the senses.
Do you have a question about melt-proof makeup? Let us know in the comments section.
Shop This Blog
Highlights
Helps your makeup last
Creates a smooth surface
Minimizes imperfections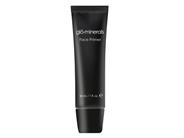 Quick Shop +
Highlights
Rich in vitamins and nutrients
Minimizes the appearance of enlarged pores
Creates long-lasting makeup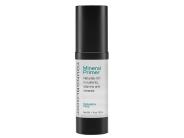 Quick Shop +
Highlights
Conceals imperfections
Minimizes the appearance of fine lines
Protects against environmental damage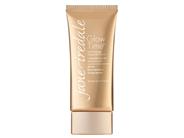 Quick Shop +
9 options
Highlights
Give cheeks a burst of color and radiance with this cream-textured blush. The oil-free formula comb...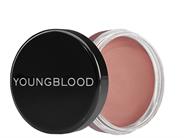 Quick Shop +
7 options
Highlights
Dries quickly
Crease-free and smude-proof
Camouflages discoloration on the eyelid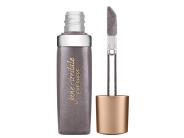 Quick Shop +
6 colors
Highlights
Our intensely colored, long-wearing formula glides on smoothly like a liquid liner with the precisi...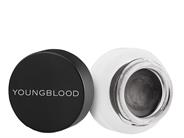 Quick Shop +
5 options
Highlights
Travel-friendly
Sets makeup
Hydrates and refreshes skin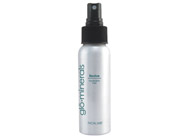 Quick Shop +
Connect with Us!