Ask the Experts
Nectifirm® Advanced Q&A Session with Tatiana Kononov, Chief Scientific Officer at Revision Skincare®
by Jennifer
|
September 05, 2017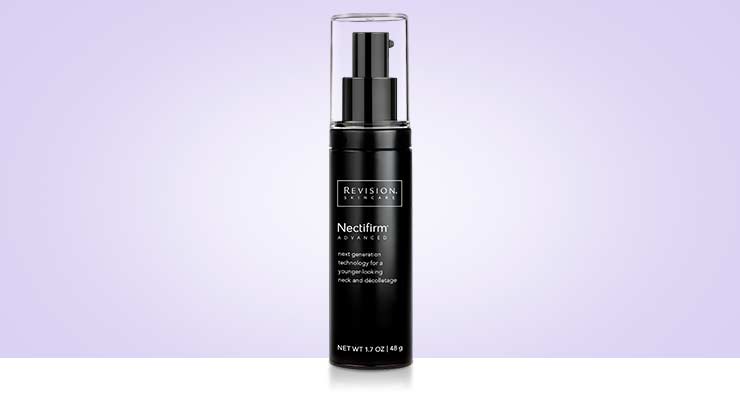 Why are patients more interested than ever in treating the neck, with so many products, procedures, and treatments available for the face?
More and more patients are experiencing the "wake-up call" that the signs of aging skin don't stop with the skin on the face. As patients start to seek treatments and products that produce smoother, brighter, younger-looking skin on the face, it only amplifies signs of aging that have accumulated on the neck over time. The neck remains one of the most overlooked and neglected areas when it comes to caring for our skin, but we aim to change that. We are excited by our efforts--more patients than ever are understanding the value of "neck care". In fact, Kline & Company recently named Nectifirm® the Number One Neck Product Recommended by Medical Professionals, an exciting milestone for Revision Skincare®!
This is a question we get a lot: "Can't I just use the same product I use for my face on my neck?"
This is a great question—to start with, the skin on the neck ages differently than the skin on the face, and it is subjected to a unique set of stresses. Think about how we turn our heads countless times a day to engage in conversation or to look out of a window, or how we spend hours looking down at our smartphones and tablets. These unique stresses call for a completely different, targeted age-defying approach to mitigate the signs of aging. Products that have been specifically formulated for the face do not take the neck's unique attributes into consideration, and are thus not ideal to achieve a younger-looking neck and décolletage. Nectifirm® ADVANCED contains the latest cutting-edge technology that is specially-suited to combat the visible signs of the aging neck.
Speaking of which, we are so excited about the launch of Nectifirm® ADVANCED! Why did you decide to formulate an advanced version of Nectifirm®?
Let me start by saying innovation through research and development is the keystone of all our formulations at Revision Skincare®, and to that end, the original Nectifirm® has been updated with raw materials enhancements 5 times since its initial launch in 2005. But as we continued our relentless search for cutting-edge raw materials and ingredients, it became clear to me that the available technology supported an entirely new formula, with completely new pathways to minimize the signs of neck aging. With Nectifirm® ADVANCED, we took a blockbuster product to the next level with a proprietary blend of brand-new technologies and ingredients.
I'm glad you mentioned ingredients! Which ingredients are you particularly excited about in Nectifirm® ADVANCED?
Revision Skincare is well-known for our use of peptide technology to achieve an age-defying result, and Nectifirm® ADVANCED is no different; the formula contains a new blend of 8 innovative peptides that work through multiple pathways to reduce the appearance of aging on the neck. Lingonberry Extract works to actually boost the skin's own antioxidant system, and Red Microalgae Extract offers a tightening and lifting effect. But perhaps most excitingly, Diglucosyl Gallic Acid (DGA) works to brighten via the skin's own Microbiome.
We've heard about this Microbiome technology in Nectifirm® ADVANCED! What exactly is the Microbiome, and why is it important?
The skin's Microbiome is an ecosystem of microorganisms that performs and regulates a variety of imperative functions. Everyone's Microbiome is completely unique and vital to keeping the skin and body healthy. Groundbreaking research by organizations such as the National Institutes of Health is just now beginning to unlock the full potential of the Microbiome. At Revision Skincare®, we are among the first in the world to harness the power of the Microbiome for age-defying benefits. It's certainly an exciting time in the skin care marketplace!
Who did you have in mind when you made this product?
Everyone with a neck can benefit from Nectifirm® ADVANCED! However, because of the sheer power of this formula, we are able to specifically target patients with moderate to advanced visible signs of aging on the neck.
One final question: there are so many neck products available out there, how is Nectifirm® ADVANCED different?
Because we formulate and manufacture all of our own products at Revision Skincare®, we are able to bring first-to-market innovations to the marketplace. Nectifirm® ADVANCED is the first age-defying neck product ever to harness the power of the Microbiome. Our ability to put best-in-class peptides, antioxidants, brightening ingredients, and more into a single formula speaks to the advanced results Revision Skincare® strives to bring to patients. Nectifirm® ADVANCED builds upon the stellar reputation of the Nectifirm® brand and takes it to new, next-generation heights. We are so excited to finally share this product with patients, and we can't wait to see them delighted by their results!
Written by: Dean Kanellopoulos Integrated Marketing Manager, Revision Skincare
Shop This Blog
Highlights
Contains peptides
Lifts and firms sagging skin
Firms the neck and chest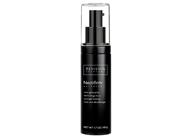 Quick Shop +