Skin Care
Skin Care Resolutions: Clean and Natural Skin Care Products in 2019
by Ashley
|
February 18, 2019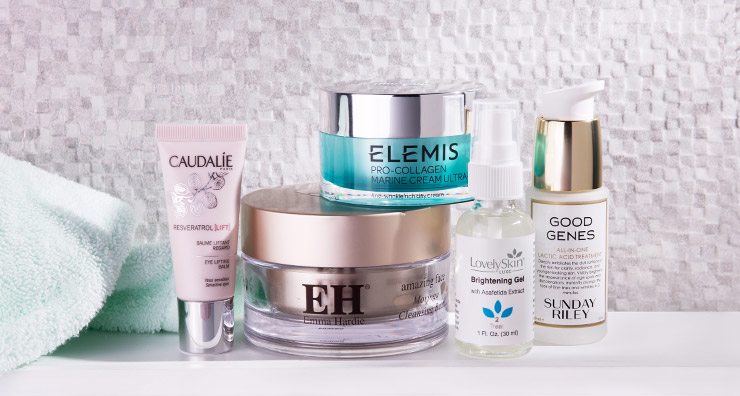 It's 2019, and this year we're cutting back on our beauty calories! Going green and staying clean doesn't have to stop at the grocery store, so we're back with our favorite natural skin care products to prove it. Take on the challenge, and clean up your regimen this year with some of these natural and effective products for skin.
What natural skin care products should I add to my routine?
Emma Hardie Moringa Cleansing Balm with Cleansing Cloth: This natural face cleanser helps purify the skin by gently removing makeup, dirt and other impurities while working to balance and hydrate the skin with moringa seed extract, wild sea fennel and vitamin E. The cult-favorite cleansing balm can be used as a cleanser, mask, overnight facial oil and more! Rich in antioxidants and amino acids, it helps protect skin while promoting collagen production.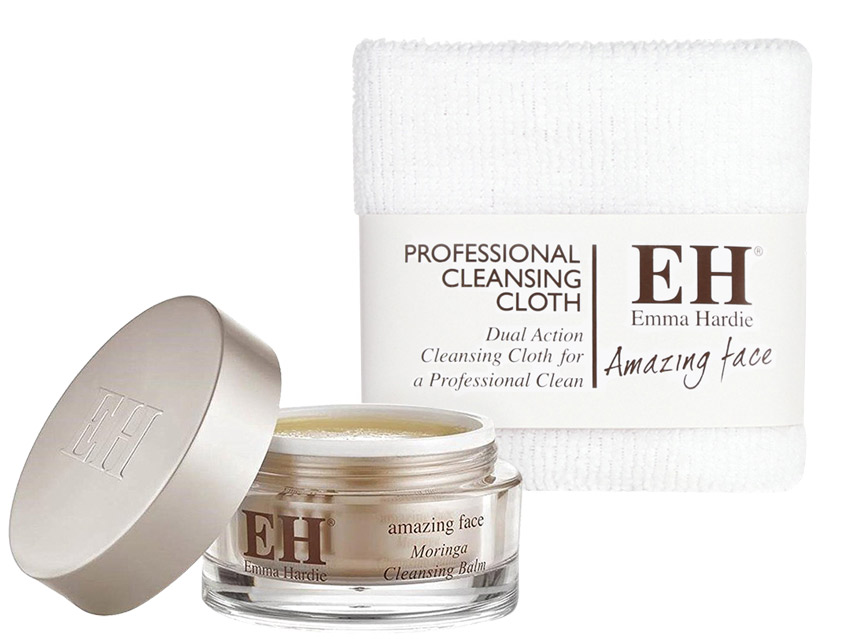 The Emma Hardie brand is dedicated to promoting skin heath with a holistic approach. Using targeted botanicals designed to address a myriad of skin concerns, each Emma Hardie product was designed to work with the skin's natural functions to firm, brighten and plump the skin, all from the comfort of your own home. All products are 100% vegetarian, never tested on animals and free of parabens, silicones, synthetic colors and fragrances, mineral oils and sulfates.
LovelySkin LUXE Brightening Gel: The LovelySkin LUXE Brightening Gel was formulated to target both the cause and visible effects of hyperpigmentation and age spots. Asafetida extract, a celery root derivative, works with the patented afaLUXE™ to correct and prevent hyperpigmentation. afaLUXE™ (patented molecules of amino-based filaggrin antioxidants) works to exfoliate and correct existing pigmentation, while asafetida extract minimizes the production of new pigment. These powerful, yet gentle ingredients work together with vitamin C to improve skin's overall tone and brighten the appearance of dark spots. In addition, it is also dye-free, gluten-free and paraben-free!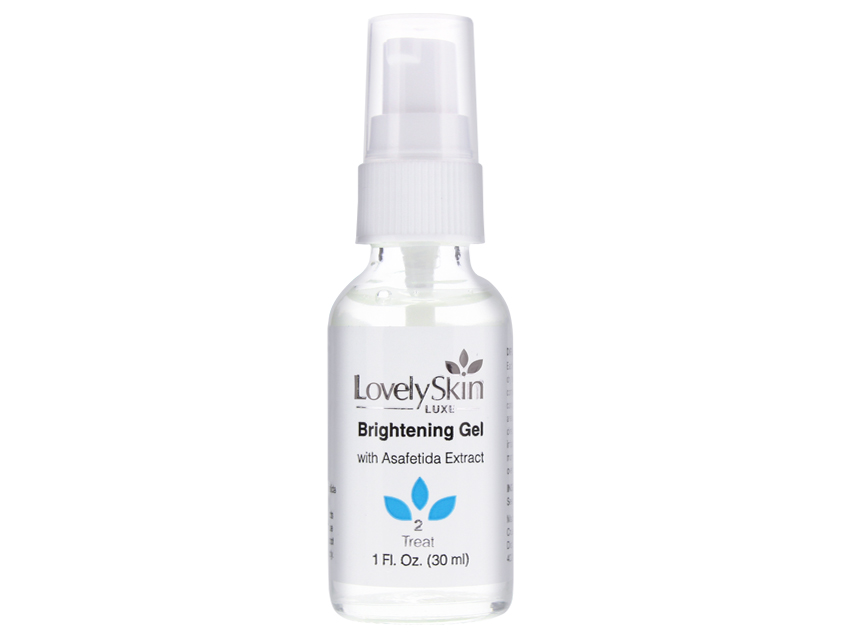 In addition to packaging each LovelySkin.com order in biodegradable shipping materials and recycling all packing materials sent to us, each LovelySkin LUXE product is also free of gluten, parabens and sodium lauryl sulfates. The advanced formulas in the LovelySkin LUXE line contain a specially selected combination of natural and scientific ingredients such as resveratrol, peptides and other natural essences to better skin health.
ELEMIS Pro-Collagen Marine Cream: Formulated with marine extracts such as Padina Pavonica, this collagen-boosting natural moisturizer helps smooth, plump and firm the complexion while binding moisture to skin. Mimosa extract and rose help balance and calm the skin while helping to hydrate and improve the appearance of fine lines, firmness and elasticity.
Bonus: For ultra-dry skin, try the ELEMIS Pro-Collagen Marine Cream Ultra-Rich!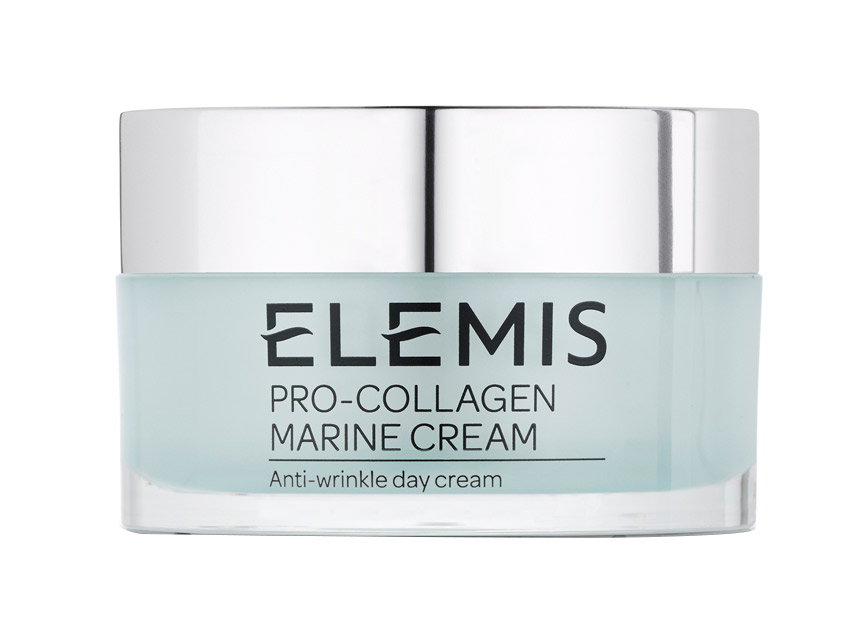 ELEMIS is at the forefront of natural skin care, combining luxurious natural ingredients with innovative, scientifically proven actives that work to visibly improve the appearance of the skin while keeping in harmony with nature. Each ingredient is hand-picked from ecosystems across the globe, supporting local communities and chosen for their uniqueness, potency and efficacy.
Caudalie Resveratrol Lifting Eye Lifting Balm: This peptide-, resveratrol- and hyaluronic acid-enriched eye balm helps smooth wrinkles, diminish puffiness and dark circles. Fragrance-free and safe for the eyelids, this silky balm helps soothe skin while locking in moisture with micro hyaluronic acid for a hydrated, youthful and radiant appearance.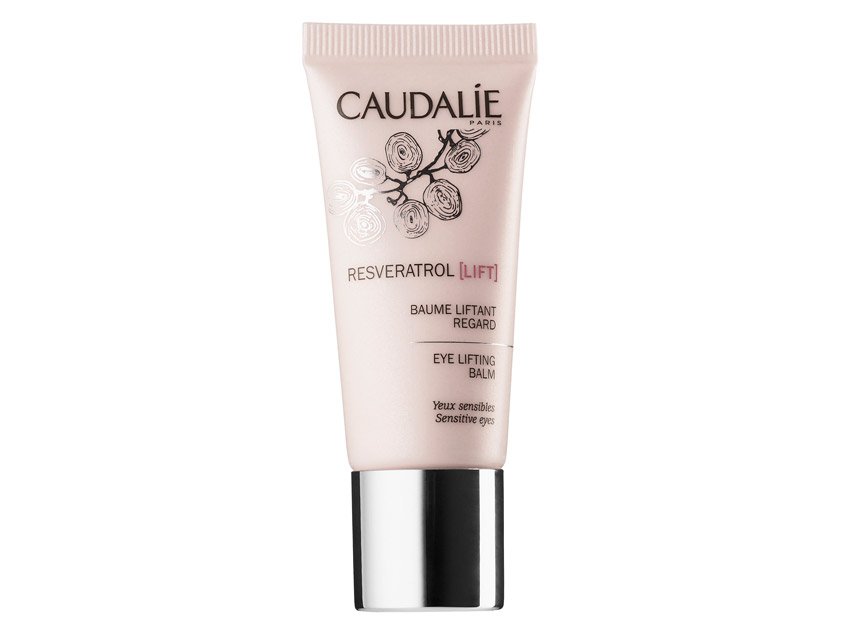 In addition to formulating products with natural ingredients from the vineyards at Château Smith Haut Lafitte, Caudalie works closely with the National Forest Foundation, 1% for the Planet and The World Wildlife Foundation, just to name a few! As part of the 1% for the Planet movement, Caudalie donates 1% of its global sales to nonprofit organizations that work towards protecting the environment. As committed members of the National Forest Foundation, the World Wildlife Foundation and more, Caudalie has planted over 4 million trees in forests all over the world.
Sunday Riley Good Genes: Featuring purified lactic acid, this cult-favorite facial treatment deeply exfoliates dull skin for a brighter, more radiant complexion. Licorice, arnica and lemongrass work to naturally brighten, soothe and refresh while lactic acid helps rid skin of buildup and excess oil, boosting clarity and overall youthfulness.
Sunday Riley's innovative, botanically enriched formulas were developed with advanced ingredients that act quickly without irritating the skin. With a commitment to Green Technology, the Sunday Riley brand delivers clean formulas while continually evaluating ways to make their products greener. Products are scented with flower and plant extracts instead of artificial fragrance in addition to being made without mineral oil, sulfates and high levels of preservatives.
Want to learn more about the benefits of natural beauty products? Check out part one and two of our clean and natural series on our blog!
Shop This Blog
Highlights
Cleanses skin
Hydrates skin
Alcohol-free and fragrance-free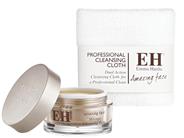 Quick Shop +
Highlights
Improves skin tone with vitamin C
Brightens dark spots
Vegan-friendly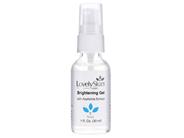 Quick Shop +
Highlights
Best-suited for dry or sensitive skin
Increases hydration
Boosts collagen production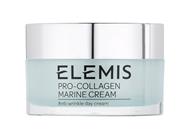 Quick Shop +
Highlights
Best-suited for dry or sensitive skin
Increases hydration
Boosts collagen production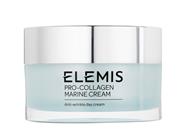 Quick Shop +
Highlights
Reduces dark circles
Fragrance-free
Soothes under-eye puffiness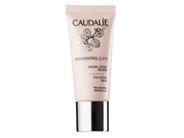 Quick Shop +
Highlights
Brighten and refine skin with the Sunday Riley Good Genes Lactic Acid Treatment.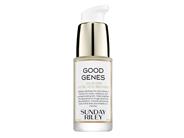 Quick Shop +
2 sizes
Connect with Us!