Beauty
stila Makeup Looks for Spring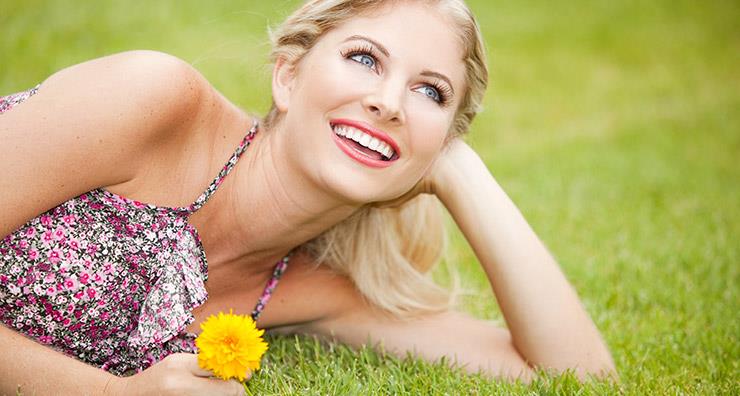 If your style changes with the season, stila is the perfect makeup line for you. With their fun, fresh and flirty products, it's easy to express yourself in a unique way. stila's Spring 2015 line is no different. Here are a few looks you can easily create with these new makeup products:
Contouring Queen
Flaunt your features with a bit of highlighting and contouring. Using stila Shape & Shade Custom Contour Duo and the larger end of stila Custom Contour Brush, apply the darker shade under the cheekbones and below the jaw line to bring out your natural bone structure. Then, using the smaller end of the same brush, apply the lighter shade to the cheek bones, brow bone and bridge of the nose to bring the whole look together. Blend well to ensure a more natural effect.
Complete this look with full, kissable lips. Apply stila Lush Lips Water Plumping Primer to smooth imperfections. An anti-aging complex of peptides, vitamin A and vitamin E help this lip primer keep your pout looking full and plump. Top it off with a coat of stila Nude Interlude Color Balm Lipstick, which will hydrate lips while creating a smooth, satin finish.
Minimalistic makeup
You don't need a face full of makeup to look beautiful. Adding definition to your brows will help frame your face without looking too overdone. Use stila Stay All Day Precision Glide Brow Pencil to shape sparse brows. The waterproof formula of this brow pencil allows for a precise, natural-looking color that lasts all day. If you're looking for a more defined look, fill in your eyebrows with stila Stay All Day Brow Gel & Brush.
Finish this look with a touch of lip gloss. Try stila Lip Glaze in Shortcake, a sparkling petal pink, or Banana Berry, a nude mauve.
Pretty pop of color
Shake off the winter blues with eye-catching color. The three floral-inspired shades in stila's Convertible Color Trios can be applied to both the cheeks and lips. Blooming Bright is idea for those with cool skin tones while Beauty in Bloom is perfect for warm skin tones.
Pull this look together with brows that wow. Use stila Stay All Day Precision Glide Brow Pencil to shape your brows and fill them in with stila Stay All Day Waterproof Brow Color for a more defined, but natural look.
Which products are you excited about from stila's Spring 2015 line? Share with us in the comments.
Shop This Blog
Highlights
This ultra-creamy, super-soft contour and high-light duo, uniquely, in three shades, is the perfect...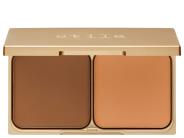 Quick Shop +
3 options
Highlights
This new stila artistry-inspired contour brush works double duty as the "must-have" too...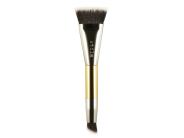 Quick Shop +
Highlights
This 2-in-1 cooling aqua balm treatment and primer keeps your pout looking and feeling full and plu...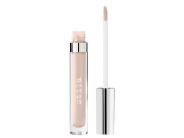 Quick Shop +
Highlights
stila's beloved ultra creamy, hydrating color balm formula in new classic nude collection of ...
Quick Shop +
3 colors
Highlights
stila's "must-have" waterproof, long-wearing, propel-repel, micro brow pencil wit...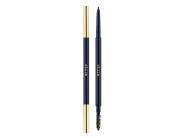 Quick Shop +
5 colors
Highlights
A truly innovative, water-proof, and nourishing long-wearing brow gel that provides rich, stay-true...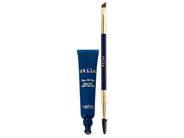 Quick Shop +
5 colors
Highlights
Lip color pens that leave your lips shiny, bright and beautiful.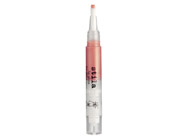 Quick Shop +
34 colors
Highlights
Treat yourself to a bouquet of beauty with a trio of our signature Convertible Color Dual Lip &...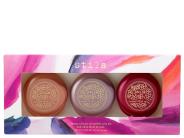 Quick Shop +
Highlights
A water-resistant eyebrow pen with a specially designed tip for easy application.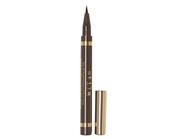 Quick Shop +
6 colors