Sun Care
No More Sunburn on Your Lips: 5 Great Lipscreens!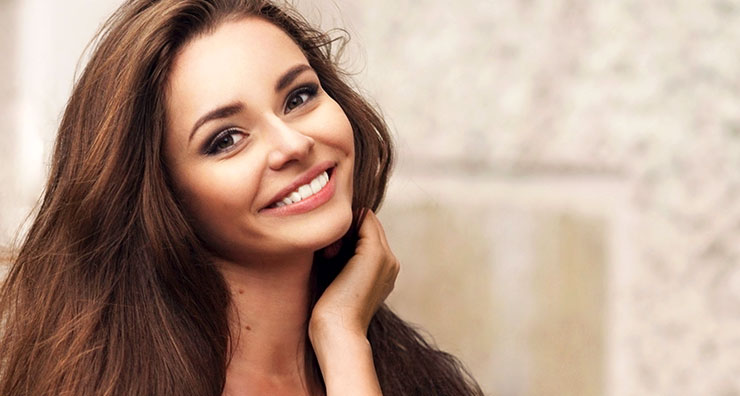 Your lips are the thinnest skin on your body, so it's no surprise that they need a little TLC. Normal lip balms help keep your lips from drying out, but they don't protect against the number one cause of aging—the sun! Here are 5 of our favorite SPF lip balms and glosses for avoiding sunburn on your lips and premature signs of aging.
1. EltaMD UV Lip Balm Broad-Spectrum SPF 31
EltaMD is one of our favorite brands for clinical strength sun protection, and they've put the same proven technology to work in this soothing balm. The formula protects skin from UV rays with zinc oxide, and it's also filled with skin-nourishing olive oil and antioxidants that make this your new anti-aging must-have.
2. jane iredale LipDrink SPF 15
UV exposure is one of the leading causes of collagen breakdown, and since lips get their plumpness from this vital protein, it's important to keep your lips protected if you want to keep them looking youthful. This sheer balm combines titanium dioxide with antioxidant-rich carrot seed oil, green tea and blackberry extracts.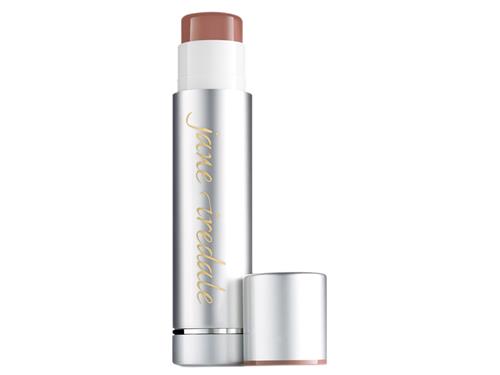 3. Supergoop! Perfect Day 2-in-1 Everywear Lotion + Lip Shield
Since your lips can't produce oil, they need a protective layer whether you're on the beach or hitting the slopes. We love this lotion and lipscreen combo—SPF 50 sunscreen in the tube, SPF 30 lip balm in the cap—because its innovative packaging makes it easy to stay protected when you don't want to carry around a lot of separate products.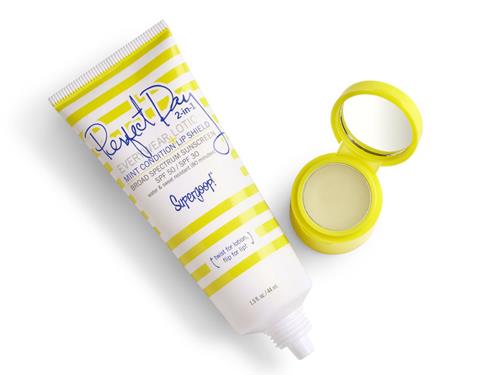 4. Colorescience Sunforgettable Lip Shine SPF 35
Lip glosses are great, but they have a dark side—their shiny finish can actually help the sun's UV rays penetrate your skin, which can lead to sunburn on your lips, hyperpigmentation and even cancer over time. The easy fix is to use a gloss with sun protection, and Colorescience Sunforgettable Lip Shine has one of the highest SPFs we've seen. This gloss gives you the shine you want and the broad-spectrum protection you need, along with a boost of peptides, antioxidants and refreshing spearmint.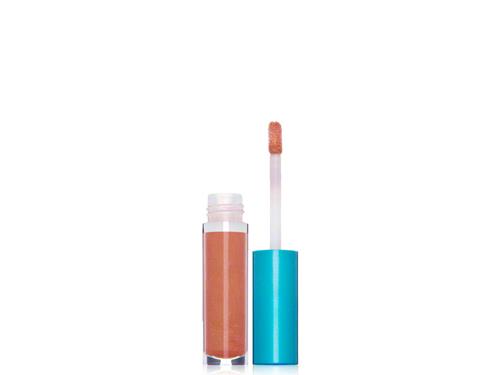 5. Jack Black Intense Therapy Lip Balm SPF 25
Everything we've said about lips so far applies to guys, too—theirs are just as likely to get burned, and this SPF lip balm is a quick, easy way to protect them. It penetrates fast to relieve dry, irritated lips, doesn't feel sticky and delivers potent antioxidants from green tea and avocado, all while keeping the sun at bay.
Which SPF lip balms do you want to try? Let us know in the comments below!
Shop This Blog
Highlights
Soothes chapped lips
Water-resistant and long-lasting
Provides broad spectrum UV protection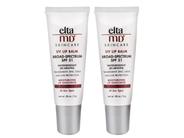 Quick Shop +
Highlights
Hydrates chapped lips
Provides broad spectrum protection
Made with natural oils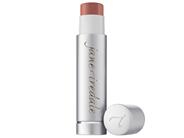 Quick Shop +
7 colors
Highlights
The ideal companion for a day of play on the slopes or fun in the sun! This 2-in-1 combo of feel-go...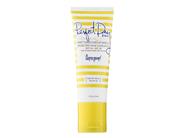 Quick Shop +
Highlights
Creates a glossy finish
Offers sun protection
Leaves a fresh, mint scent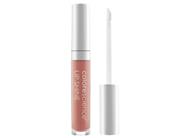 Quick Shop +
6 colors
Highlights
Reduces sun damage
Moisturizes chapped lips
Creates a soft texture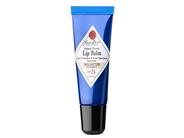 Quick Shop +
5 options
Connect with Us!