Sun Care
These 5 Products Will Make You Want to Use Sunscreen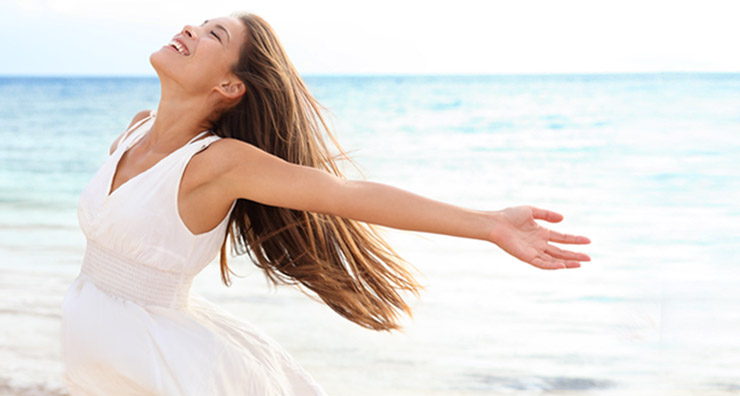 A high-quality sunscreen is a staple in any skin care routine—we'd even call it the backbone! But if you're a bit of a non-traditionalist, you'll be happy to know that there are countless ways to sneak in a little extra SPF. Any of these fun products make a great companion to your everyday lotion, and they'll help keep skin protected in ways we bet you never even thought of.
Set It and Don't Forget It
Supergoop! Defense Refresh Setting Mist SPF 50
Most of us are great about applying sunscreen in the morning. It's the reapplying that we slack on, and it's usually down to just one big reason: we don't want to smudge or otherwise blight that gorgeous makeup we worked so hard to achieve. Natural-looking blush application is an art, after all!
We never thought it would be possible to protect our skin and actually set our makeup at the same time, but now it is! Supergoop! has rolled out Defense Refresh Setting Mist SPF 50, a 3-in-1 weightless mist that uses a blend of sunscreen ingredients to protect skin and antioxidant-rich rosemary for an extra boost. Now, it couldn't be easier to reapply every two hours. And did we mention this spray even helps control oil and shine and give you that I-just-got-dolled-up look? Yep!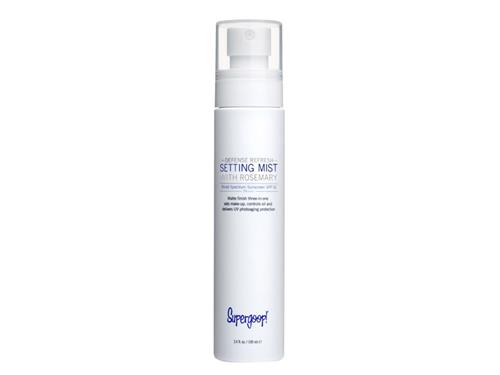 A Cool Drink of SPF
jane iredale LipDrink SPF 15 Lip Balm
We've all been guilty of forgetting to protect our lips when we're applying sunscreen. But the truth is that the lips have the thinnest skin of anywhere on the body. That's why lips are pink, even if you have a darker skin tone—the skin here is so thin that you can see the blood vessels underneath!
Needless to say, lips need special sun care. jane iredale LipDrink SPF 15 is a lightweight balm that comes in three sheer hues that can be worn alone or layered over other lip colors. Carrot seed oil soothes and avocado oil helps protect and moisturize skin. The balm also offers antioxidant protection with coffee seed, blackberry and green tea extracts, and lemon peel oil helps give it a super refreshing taste.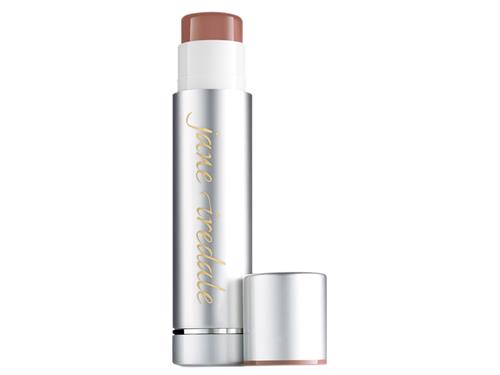 Protect Every Hair
Rene Furterer SOLAIRE Protective Summer Fluid
Do you find that your hair tends to get dehydrated in the summer? Frequent sun exposure can lead to dry, brittle, frizzy locks, and chlorine and salt water can only make matters worse. If you opt for professional color, you definitely need extra protection since the sun can fade hair dye over time and leave you looking brassy.
Enter Rene Furterer SOLAIRE Protective Summer Fluid. This nourishing spray is formulated with lightly hydrated sesame and castor oils, plus a KPF protection rating of 90! (KPF to hair is basically what SPF is to skin—a layer of protection that prevents damage.) As a bonus, this non-greasy fluid smells wonderful, like a fruity cocktail, so you won't mind spritzing and re-spritzing on wet or dry hair throughout the day.
Anti-Aging Upgrade
Revision Skincare Intellishade Tinted Moisturizer SPF 45
We love multitasking beauty items, especially when the weather gets warm. You're probably used to spotting a little SPF in BB creams and tinted moisturizers, but some brands are upping the ante by adding serious anti-aging ingredients to the mix.
With Revision Skincare Intellishade Tinted Moisturizer SPF 45, you get a formula that's not just working double, but quadruple. This 4-in-1 cream features a universal tint for sheer to medium coverage and a blend of chemical and physical sunscreen ingredients for UVA and UVB protection. Best of all, Intellishade contains peptides, cell-communicating ingredients that encourage aging skin cells to behave like younger, healthier cells. The result is a smoother, more even complexion.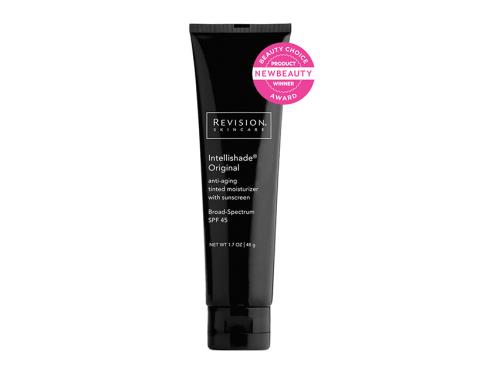 Full Circle Sun Care
EltaMD UV Aero Broad Spectrum SPF 45 Continuous Spray
Spray sunscreens are great for body protection, easy to use on kids and perfect for touch-ups when it's time to reapply. Volia! Your outdoor summer adventures just got a whole lot safer. If you've never tried one, now is the time.
EltaMD UV Aero Broad Spectrum SPF 45 Continuous Spray isn't your typical spray sunscreen. This aerosol can has 360-degree spraying action so you can protect hard-to-reach places like the back and shoulders, with 9.3% zinc oxide and 7.5% octinoxate. It's also fragrance-free, paraben-free, oil-free and non-comedogenic, making it a great option for even the most sensitive skin types.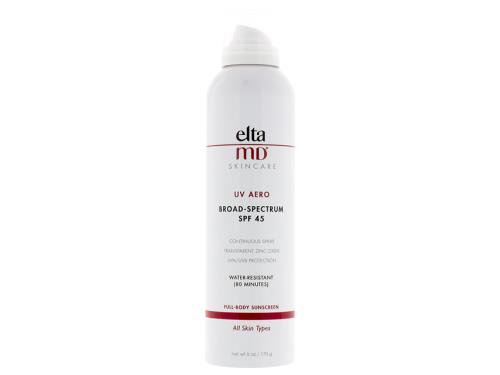 What's your favorite beauty product with SPF? Let us know on Facebook, Twitter or Instagram using #LovelySkin!
Shop This Blog
Highlights
Just announced as SHAPE's Sun Award winner for"Best Over Make-Up" category, DEFENSE REFRESH SETTING...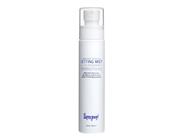 Quick Shop +
Highlights
Hydrates chapped lips
Provides broad spectrum protection
Made with natural oils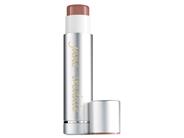 Quick Shop +
4 colors
Highlights
The emulsion fluid form is lighter than an oil while still providing a hydrating effect, perfectly ...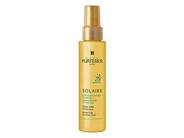 Quick Shop +
Highlights
Minimizes signs of aging
Provides broad spectrum UVA/UVB protection
Camouflages imperfections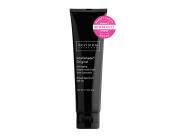 Quick Shop +
Highlights
Water-resistant
Fragrance-free and paraben-free
Oil-free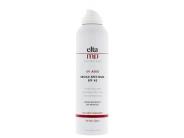 Quick Shop +
Connect with Us!