Hair Care
Take Control of Your Texture with Hair-Smoothing and Curl-Enhancing Products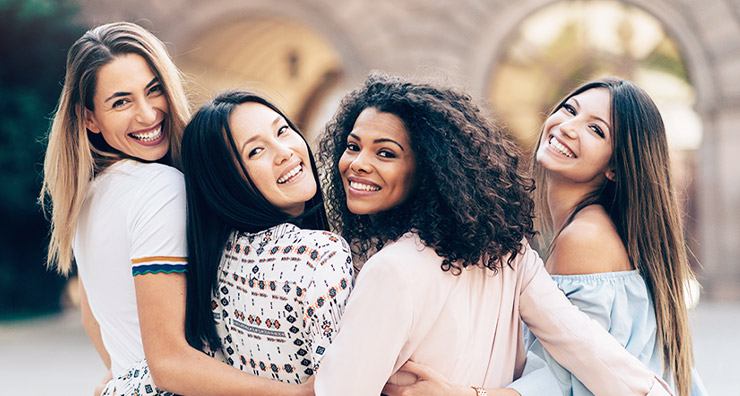 From curly to coiled, every hair texture comes with its share of challenges. While treatments for textured hair are more widely available than ever before, figuring out which products bring out the best in your style is no simple task, especially for those with tight curls and coils. These textures tend to curl directly from the scalp, and while certain products claim to be suitable for curly hair, they may not suffice for coiled locks. Enter Mizani. Mizani's inclusive selection of hair care products provides smoothing and curl-enhancing formulas that are truly suited for all hair types and textures.
Achieve Straight, Smooth Hair in Four Simple Steps with the Mizani Thermasmooth System
While chemical relaxers effectively eliminate the need for flat irons and regular heat styling, these treatments use calcium hydroxide or sodium hydroxide to break down disulfide bonds—the protein structures in hair responsible for curls and kinks—risking dryness, damage and potential breakage in the process. Chemical relaxer lasts approximately two months before it needs to be redone, and this stress takes a heavy toll on hair with each passing application.
Though the Thermasmooth System can't replicate or replace the results of chemical straightening, it can enhance and prolong the appearance of relaxed hair while offering a gentle alternative for those struggling with unruly texture. Whether you're curly and want a non-damaging option to achieve straighter hair or transitioning a chemically treated style back to its natural texture, the Mizani Thermasmooth Thermal Straightening System provides manageability while repairing damage and preventing breakage.
How can a non-chemical straightening product possibly stack up to salon-quality hair relaxers? The secret to Mizani's smoothing success comes in the form of their exclusive C3 Smoothing Complex, a key ingredient present in every Thermasmooth product. This advanced technology combines coconut oil and ceramides with cationic polymers, which create a protective layer over strands to repel frizz. Together, coconut oil and ceramides create a glossy sheen and soften locks.
The core Thermasmooth collection consists of a shampoo, conditioner, serum and spray, making straighter hair easy and accessible. Color-safe and gentle, Thermasmooth Shampoo clarifies using salicylic acid without stripping moisture. Following with the Thermasmooth Conditioner increases manageability while detangling hair, which is especially beneficial to curly and coiled textures prone to knots. Thermasmooth Smooth Guard Anti-Frizz Serum deflects humidity and defends against frizz, making for better blowouts and sleeker-looking locks. Ideal for all hair types, including fragile and damaged, this serum makes heat styling stress-free. Finish with the Thermasmooth Shine Extend Anti-Humidity Spritz to perfect blowouts or boost casual looks. Its lightweight formula locks in gloss and keeps frizz at bay.
Master Your Natural Texture with the Mizani True Textures Collection
Maybe, you're on the cusp of curly, and your waves just need that extra oomph. What if you're already rocking beautiful kinks and coils, but they've been working against you instead of for you? Powered by Curl Care Complex Technology, Mizani's True Textures Collection makes your unique texture the star of any style. Taking a natural-but-better approach to texture, their Curl Care Complex Technology features a combination of coil-friendly oils (coconut, olive and marula) that condition and protect hair while improving the elasticity of strands. This results in frizz-free curls, defined coils and improved bounce. What better way to embrace natural texture than with sustainably sourced, eco-friendly ingredients? These natural products boast a 93.5% biodegradable formula!
While the Thermasmooth collection acts as a gentler, albeit less dramatic, alternative to chemical straightening, the True Textures collection does not attempt to replicate the results of a perm. Rather, these formulas unlock the true potential of natural textures.
Starting with the True Textures Moisture Replenish Shampoo, this silicone-, sulfate- and paraben-free formula thoroughly cleans and clarifies the scalp while retaining hair's curl pattern. This enlivens and lifts locks, making it an essential step to achieving touchable texture. Leave locks hydrated and instilled with healthy shine by conditioning with the True Textures Moisture Replenish Conditioner. Ideal for all types and textures from wavy to coiled, this rinse also provides antioxidant benefits to protect against environmental damage.
Depending on your hair texture, the True Textures Curl Enhancing Lotion and Perfect Coil Oil Gel emphasize waves, curls and coils without compromising manageability. The ideal styling product for waves and curls, the True Textures Curl Enhancing Lotion smooths frizz while defining strands and increasing bounce. Perfect for taking waves to the next level, this leave-in treatment nourishes hair, providing long-lasting moisture and strengthening locks with essential fatty acids. Define strong curls and coils without creating a crunchy feel using the True Textures Perfect Coil Oil Gel. This oil-based formula defines coils and provides all-day hydration. The best part? It can be applied to wet hair and left to air-dry, making this great for crafting textured styles on the go—no fuss, no frizz, no flakes, all the perfectly shaped coils you could ask for.
More Brands for Curly Hair
In addition to Mizani, LovelySkin also carries a variety of other hair care collections formulated specifically for curly textures. Here are some of our favorites!
Still struggling with breakage? Find out the best ways to protect hair from heat damage by reading our blog!
Shop This Blog
Highlights
Cleanse and detangle strands with Mizani Thermasmooth Shampoo.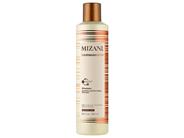 Quick Shop +
2 sizes
Highlights
Lock in shine and fend off humidity with Mizani Thermasmooth Shine Extend.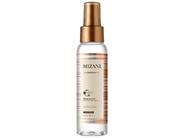 Quick Shop +
Highlights
Protect strands against heat styling damage with Mizani Thermasmooth Smooth Guard Serum.
Quick Shop +
Highlights
Soften and smooth strands prior to thermal styling with Mizani Thermasmooth Conditioner.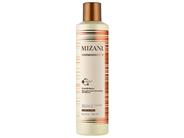 Quick Shop +
2 sizes
Highlights
Replenishes moisture with coconut oil
Defines curls
Anti-frizz
Quick Shop +
Highlights
Contains antioxidants
Enhances curls
Deeply hydrates hair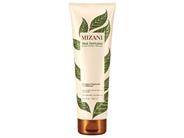 Quick Shop +
2 sizes
Highlights
Adds a boost of shine
Gently cleanses
Replenishes moisture with coconut oil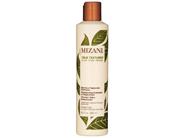 Quick Shop +
2 sizes
Highlights
Creates a soft texture
Adds a boost of shine
Defines curls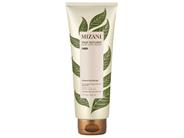 Quick Shop +