Beauty
The Best Primer for Your Skin Type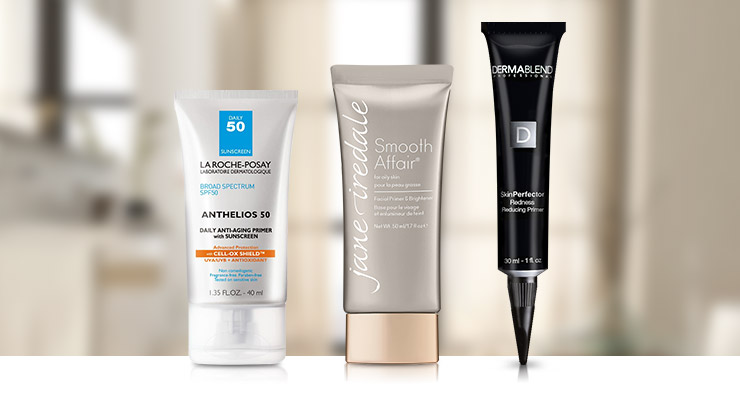 Makeup primers are an important step in your beauty regime. They create a smooth canvas for the rest of your makeup and help your look last. To make the most of your primer, choose a formula that is suited for your skin type. We've selected some of our favorites for each skin type.
For mature skin, be sure to protect.
La Roche-Posay Anthelios 50 Daily Anti-Aging Primer with Sunscreen is best for mature skin. This primer contains light-reflecting micro-particles to reduce the appearance of fine lines, dark spots and large pores. Its blend of sunscreen ingredients and antioxidants protect mature complexions from UV rays and free radicals. Protect and prime in one step with this fragrance-free, paraben-free, non-comedogenic primer.
For oily skin, use a lightweight formula.
Oily skin will benefit from jane iredale Smooth Affair For Oily Skin Facial Primer & Brightener. Formulated specially for oily complexions, this primer was designed to even out skin tone while reducing the appearance of large pores and fine lines. It reduces shine and helps heal blemishes to create a smooth, matte finish.
For sensitive skin, choose something gentle.
Dermablend SkinPerfector Redness Reducing Primer is a gentle formula perfectly suited for sensitive skin. It has a light green tint that instantly diminishes the appearance of redness for a more even base. This primer also calms reactive skin and soothes irritation.
For dry skin, make sure it's hydrating.
Prep dry skin with ATOPALM Daytime Under Makeup Moisture Cream. This paraben-free, moisturizing primer inhibits the evaporation of water, restoring the skin's natural moisture barrier. Vitamin E provides antioxidant protection while allantoin soothes dry skin.
For combination skin, go multipurpose.
For combination skin, apply bareMinerals Prime Time - Original before the rest of your makeup. This foundation primer reduces excess oil and minimizes the appearance of large pores while addressing dry, rough patches. Its mineral-infused formula contains plant extracts, antioxidants and vitamins C and E to soothe and nourish combination complexions.
For normal skin, address imperfections.
glo minerals GloFace Primer is ideal for normal complexions. This clear gel formula glides easily onto skin to fill in fine lines, reduce the appearance of large pores and address other imperfections. It contains a potent antioxidant blend of green tea extract and vitamins A, C and E to protect the complexion against harmful free radicals and environmental damage. Achieve a smooth, even and long-lasting makeup application with this gel primer.
Primers are especially helpful under mineral makeup products. Check out our mineral makeup tutorial to learn how to incorporate a primer into your routine.
How do your prepare your skin for makeup? Tell us in the comment section.
Shop This Blog
Highlights
Best suited for mature, sensitive skin
Minimizes fine lines and enlarged pores
2012 Elle Beauty Genius Award Winner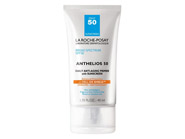 Quick Shop +
Highlights
Bring out your natural radiance with jane iredale Smooth Affair For Oily Skin Facial Primer & B...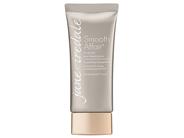 Quick Shop +
Highlights
Minimizes redness and inflammation
Best suited for those with rosacea
Comes with sun protection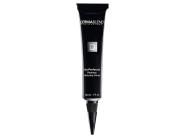 Quick Shop +
Highlights
Ideal for dry, sensitive skin
Hydrates the complexion
Creates an even base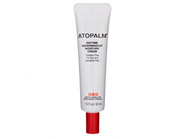 Quick Shop +
Highlights
Conceals large pores
Fills in fine lines
Extends wearability of foundation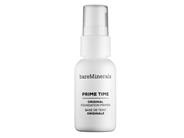 Quick Shop +
Highlights
Helps your makeup last
Creates a smooth surface
Minimizes imperfections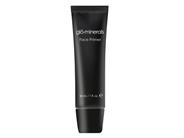 Quick Shop +