Hair Care
How to Get Rid of Split Ends: The Truth Behind Hair Damage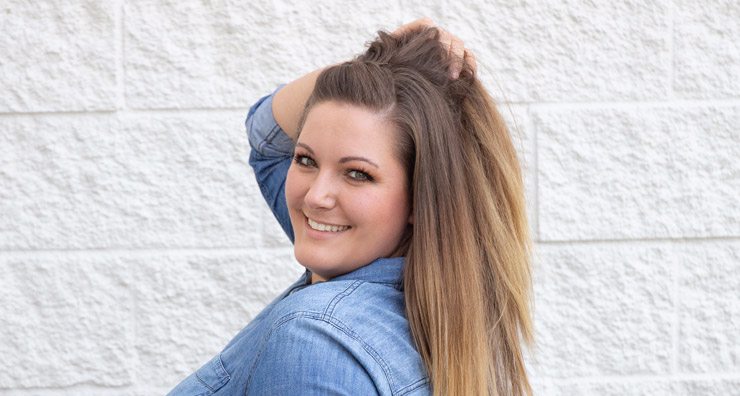 Time to break the news: split ends don't heal themselves. Unfortunately, the only cure-all is a good, old-fashioned haircut. That being said, everyone gets split ends, including those that refrain from heat and chemical processing.
What causes split ends?
Think of hair like your skin—it has multiple layers, and, when one of those layers becomes damaged, it compromises the health of the entire strand. The cuticle protects the outside of the hair, much like the epidermis. When hair splits, the cuticle wears away, exposing the more fragile internal structures.
Split ends typically begin looking like a fork in the road, though they take on many different forms, sometimes even resembling a tree branch. Many factors cause them, from harsh chemical processing and too much heat styling to brushing, wind, sun, dry air and even your pillowcase (try silk instead of cotton). When left untreated (i.e. skipping quarterly haircuts), split ends can move all the way up the hair shaft, causing tangling, frizz, hair breakage and an overall dull appearance (and damaging the strand beyond repair).
How do I prevent split ends?
Preventing split ends is the best way to keep hair looking flawless between visits to your stylist. The number one way to prevent split ends is to lay off the heat. However, it's not always plausible to skip the flat iron or blow dryer, so try using a little less heat if you can't forgo it completely. Let hair air dry 90% of the way before picking up the blow dryer, and turn hot tools down to a low heat setting. Cranking the heat up may provide results in a shorter time span, but it could also cook your strands!
If split ends are a major concern, switch to hair care products that specifically cater to damage prevention. While these products can't heal hair, they do provide a multitude of other benefits, like improving shine, hydration and smoothness. Read on for our favorite tips and products for preventing split ends and ensuring hair remains healthy between salon visits.
Invest in a good shampoo and conditioner.
If you're doing everything right but you're not using the right shampoo and conditioner, that hard work and care ends up going down the drain (literally). By investing in a shampoo and conditioner specific to your hair type, you can extend the benefits you receive in the salon! The L'Oreal Professionnel Inforcer Strengthening Anti-Breakage Shampoo and Conditioner are specifically formulated to prevent hair breakage and strengthen fibers, making them a perfect pair for those with damage. Vitamin B6 and biotin work together to improve hair's resistance, softness and shine while preventing tangling.
Keep hair hydrated.
Hydrated skin is healthy skin, and hair is no different. Dry hair occurs due to a dry climate, heat damage, age or chemical treatments, resulting in hair breakage, split ends, color fading and an overall dull appearance. Mizani Thermasmooth Sleek Guard Smoothing Cream contains powerful ceramides, coconut oil and catatonic polymers to deeply condition dry, brittle hair. Ideal for all hair types, this frizz-reducing cream adds smoothness and shine while providing heat protection and preventing humidity from putting a damper on your style.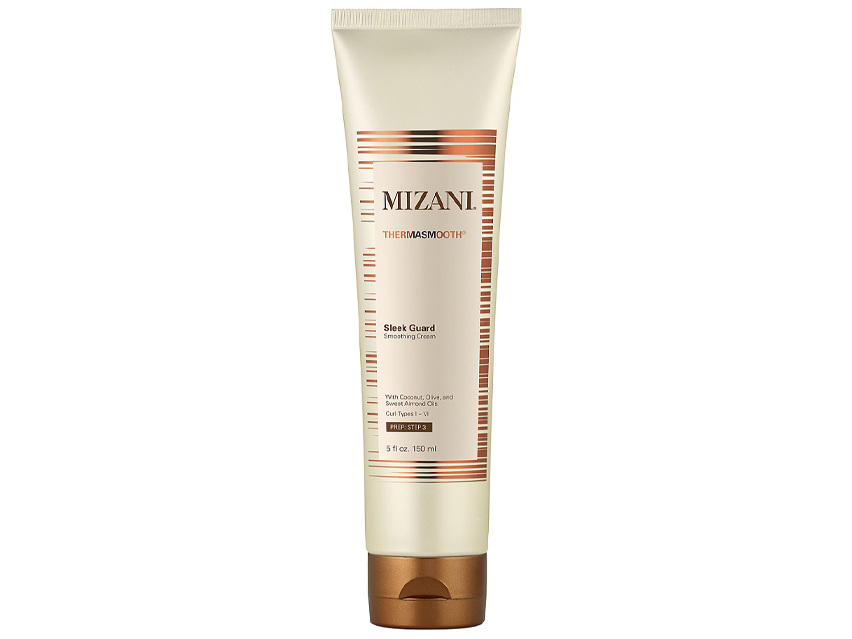 Never, ever skip heat protection.
Skin care experts always express the importance of sunscreen—you wouldn't go outside on a sunny day without shielding skin from the hot sun—and the same should be said for hair. Applying a heat protection product before (and after, if you're using a hot tool) blow drying prevents dryness, hair breakage, split ends and color fade. The Pureology Colour Fanatic Hair Treatment Spray both primes and perfects locks while providing 21 must-have benefits to hair of all types. In addition to providing heat protection, this multitasking treatment prevents color fade, detangles, hydrates, smooths, adds shine and reduces frizz. Did we mention all of these benefits come in one bottle? Yes, please!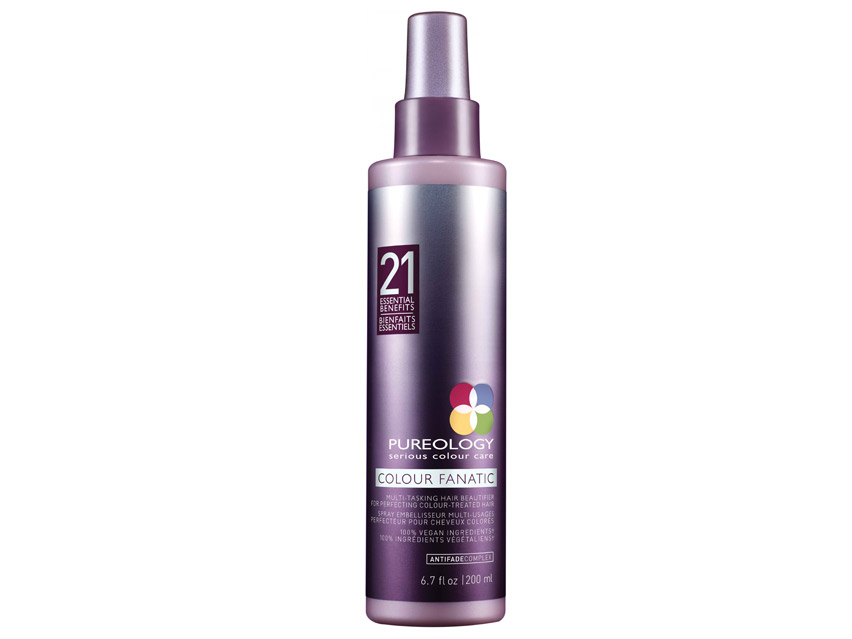 Practice self-love with a hair treatment for damaged hair.
We love to sit back and relax with a face mask, so why not transfer that love to your locks? A strengthening treatment or leave-in mask is an excellent way to supplement your routine and maintain salon results longer. If you're more of a masking maven, the PHYTO Phytokeratine Extreme Exceptional Mask deeply nourishes dry, fragile and brittle hair by infusing it with essential fatty acids and reparative benefits. The melt-in formula contains botanical keratin to help rebuild hair's structure from deep within the strand and baobab oil to improve hair's strength.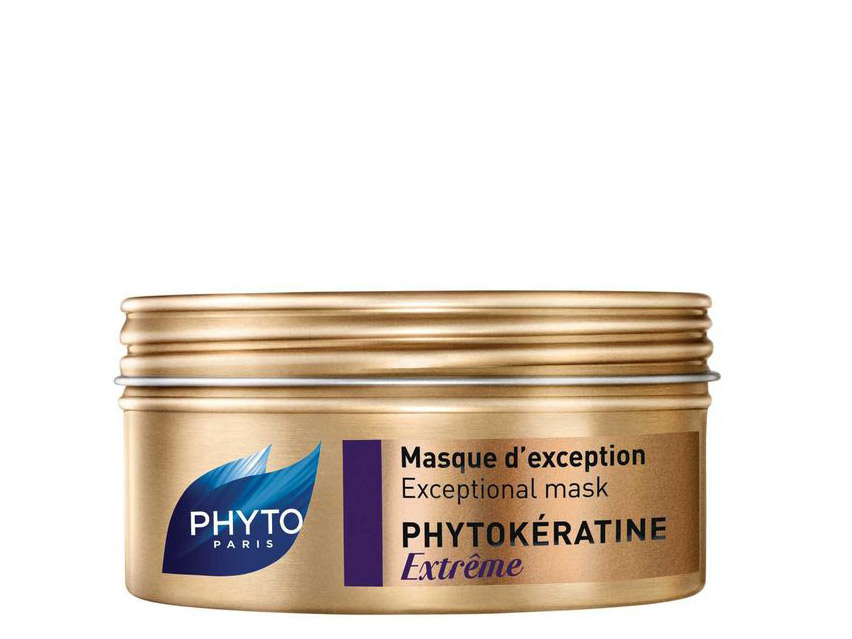 If you prefer a set it and forget it type of product, try the Surface Trinity One Shot Protein Repair. Formulated with pure, vegan amaranth and soy proteins, this powerful treatment penetrates hair down to the cortex to repair and protect from within. Safe for color and suitable for all hair types, this strengthening treatment is a must-have for dry, damaged and brittle hair.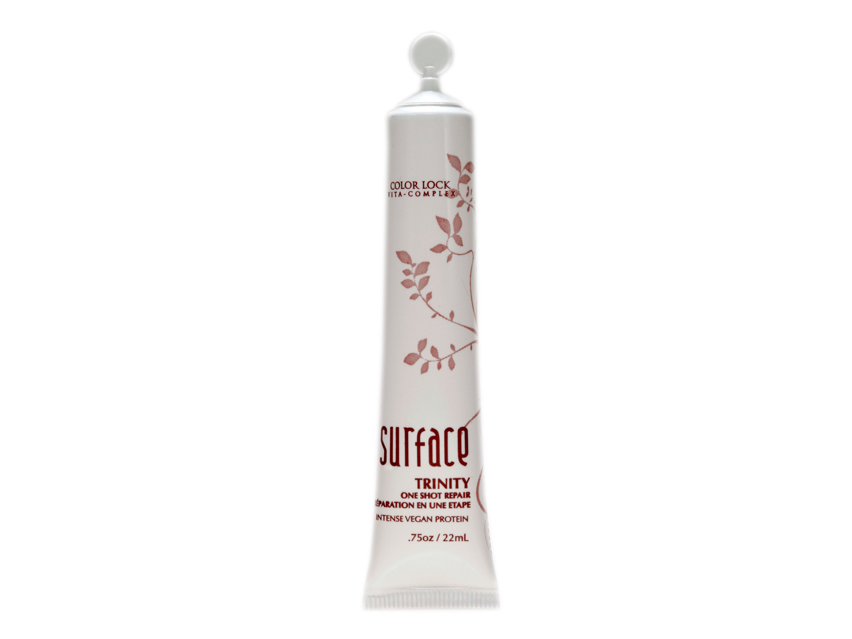 Your tools play a role in your hair's health too.
Still not sure what's causing damage? It could be your tools. While bargain blow dryers and curling irons may get the job done, they may not come equipped with the technology needed to keep hair safe. Furthermore, if you can't remember the last time you bought a hair tool, it's probably time to switch them out. On average, hair tools last from two to four years, depending on the quality of the tool and how often you use it. Some signs that may indicate it's time for a new blow dryer:
Doesn't perform as well as it used to
You notice it makes a rattling noise when in use
Hair feels ultra-dry or frizzy after use
Additionally, blow dryers can collect dust, bacteria and product in their vents, preventing them from working properly (however, cleaning the vents out weekly will better maintain the dryer's lifespan). When it comes to flat irons and curling irons, however, there are other signs it's time for something new:
The coating is worn away or scratched
Plates appear darker than they used to or have residue built up on them
Heat doesn't distribute evenly—requiring multiple passes on the same strand of hair
The tool pulls or snags hair
Remember, the older the tool, the more likely it is to cause damage. Just like any electric device, wear and tear takes a toll on tools. Replacing hot tools is an effective way to keep damage at bay.
If it's time for a new blow dryer, we recommend the CHI Nano Hair Dryer. This powerful dryer contains a ceramic motor that locks in shine and moisture while decreasing dry time. Additionally, the unique dryer contains Rapid Clean Technology (a blue LED light) to provide antimicrobial properties and decrease bacterial buildup within the dryer.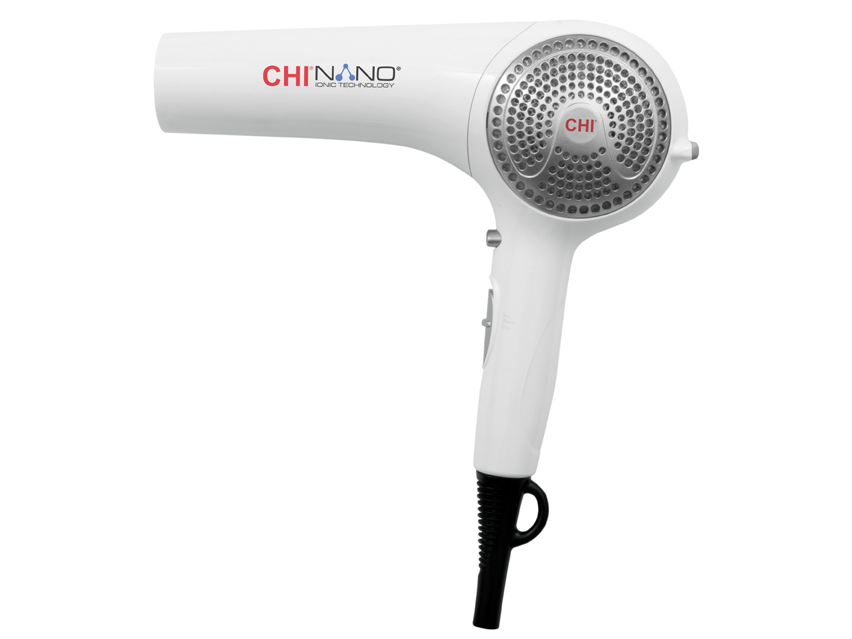 Pro tip: Concentrate the heat of the blow dryer on the roots instead of the ends. Since the ends are the oldest parts of strands, they typically show the most signs of damage and dry more quickly.
If it's also time to upgrade your styling tool, we recommend the LumaBella Keratin Dual Touch Styler. Created with ceramic plates infused with keratin micro conditioners that transfer to the hair during styling for supreme shine, this powerful tool creates styles from pin-straight strands to beachy waves. As if that wasn't enough, the device also features a smart heat sensor to detect excessive heat, allowing it to automatically adjust its heat level as needed for each hair type.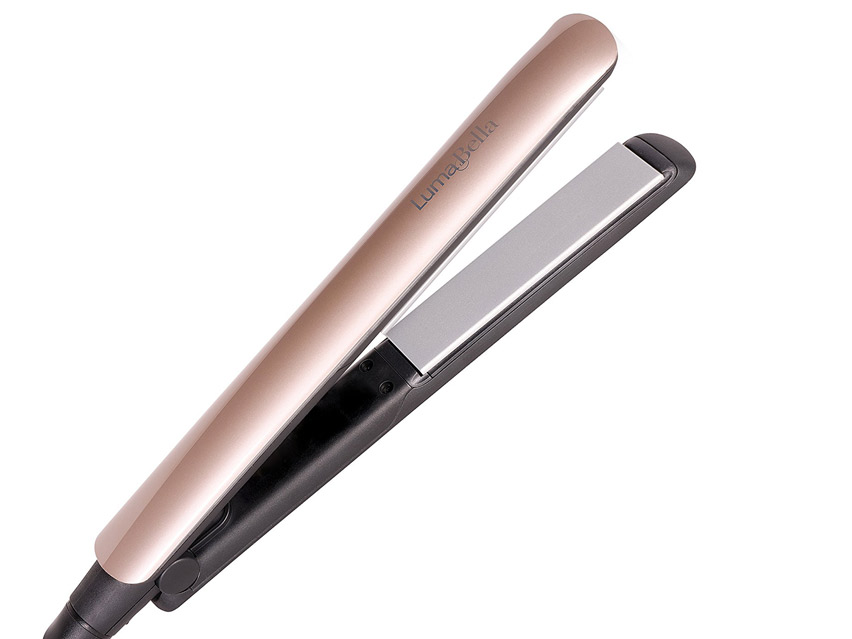 Want to learn more about the best heat protection products for your hair? Read more on our blog!
Shop This Blog
Highlights
Protect strands against heat damage with Mizani Thermasmooth Sleek Guard Cream.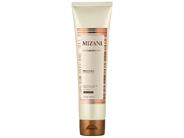 Quick Shop +
Highlights
Detangles hair
Leaves hair silky and smooth
protects hair from styling heat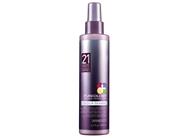 Quick Shop +
2 sizes
Highlights
When hair is damaged, its substance, shine and resistance are compromised. As hair is incapable of ...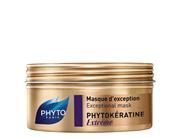 Quick Shop +
Highlights
Softens hair
Vegan-friendly
Protein-rich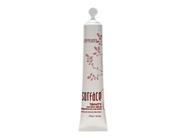 Quick Shop +
Highlights
Inforcer Shampoo is a strengthening anti-breakage shampoo for normal to fragile hair. The reinforci...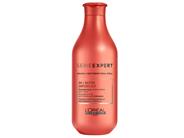 Quick Shop +
2 sizes
Highlights
Strengthening anti-breakage conditioner for normal to fragile hair. Reinforcing formula infused wit...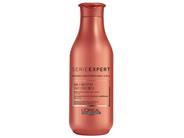 Quick Shop +
Highlights
The dual touch styler provides the highest quality heat with ultimate damage protection for smarter...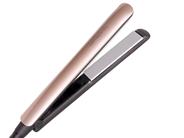 Quick Shop +
Highlights
Dry hair and seal in shine with the CHI Nano Hair Dryer.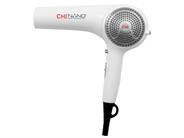 Quick Shop +
Connect with Us!