Skin Care
Why the Moringa Plant is the Best Kept Beauty Secret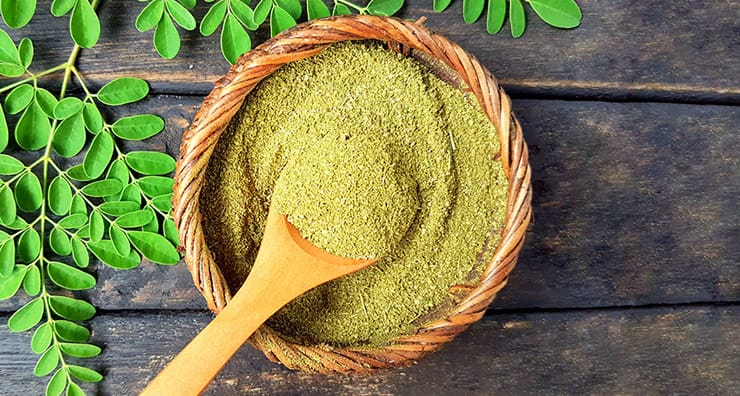 It's no secret that super foods like green tea, turmeric, berries and just about every kind of dark leafy green can benefit the body. They're packed with essential antioxidants that combat harmful inflammation, which is often the culprit behind everything from high cholesterol to wrinkles. It's time to consider adding one more super food to your skin and hair care routine – moringa! From its leaves to its seeds to yes, even its bark, nearly every part of this "miracle tree" can benefit the human body. Feed your hair and skin from the outside in with the amazing benefits of moringa.
Moringa is Bursting with Vitamins
The moringa oleifera tree, also known as the drumstick tree, horseradish tree and miracle tree, is native to India and Africa and has been a vital ingredient in healing elixirs for centuries. And for good reason! It's anti-inflammatory, antibacterial and is packed with essential vitamins that provide the body with antioxidant benefits. Here are just a few of the most important:
Vitamin A – Also known as retinol, vitamin A is essential to keeping skin looking youthful. This vitamin encourages damaged skin cells to act as younger, healthier cells by accelerating turnover. It smooths fine lines, helps build collagen, fades dark spots and improves acne. It's basically a skin care superstar and the moringa tree is packed with it.
Vitamin E – This essential vitamin is key in fighting the free radicals that accelerate signs of aging like fine lines, wrinkles and dark spots. Plus, it has moisturizing properties that hydrate and soften the skin as well as diminish scars.
Vitamin C – Every anti-aging skin care regimen should include a vitamin C product, and luckily, the moringa tree is an excellent source of this vital nutrient. Vitamin C boosts collagen, brightens skin, defends skin against free radical damage and improves the skin's natural healing response from conditions like sun damage and acne.
Products to Try:
Emma Hardie Moringa Renewal Treatment Mask– Let your skin soak in the benefits of moringa with this revitalizing mask that binds moisture to the skin with hyaluronic acid and renews damaged skin with oil from the moringa seed. Red algae addresses hyperpigmentation and amino acids evens texture and boosts skin's clarity.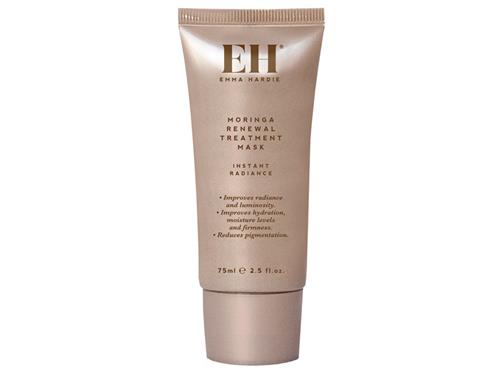 ELEMIS Cellular Recovery Skin Bliss Capsules – Repair stressed out skin and boost your anti-aging regimen with these naturally-derived skin capsules packed with moringa and lavender oil, as well as rose and geranium extract.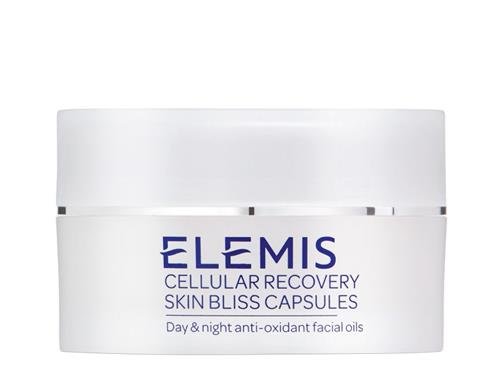 Moringa Helps Improve the Skin's Natural Barrier
Beyond its antioxidant power (which is pretty impressive in itself), the moringa plant is loaded with behenic acid, which has many benefits for the skin. In fact, the moringa tree is such a rich source of this essential acid, that it's also known as the "ben"-oil tree. We asked LovelySkin Licensed Clinical Aesthetician Candise Bogle on what exactly behenic acid can do:
"Behenic acid is a fatty acid that has soothing and moisturizing properties for the skin, making it a prime ingredient for keeping sensitive skin healthy. Plus, it helps protect and strengthen the skin's natural barrier, which is a key component in youthful-looking skin. Why? Your skin's barrier function manages the movement of moisture between the skin's outer and innermost layers and is its first line of defense against free radical damage."
Product to Try:
jane iredale In Touch Highlighter – This creamy highlighter is fortified with moringa seed oil that makes this makeup a multitasking must-have. It gives your look a subtle pop of shimmer and definition while providing skin with the antioxidant benefits of moringa oil.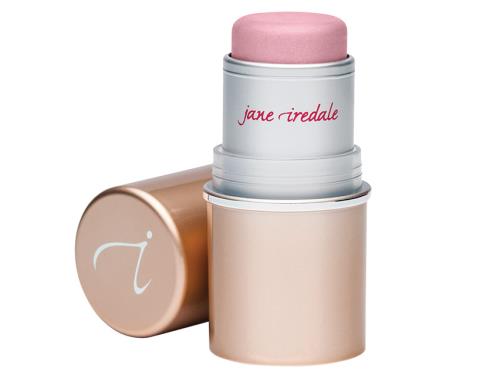 Moringa Oil is the Next Big Thing for Softer, Stronger Hair
Move over argan oil. If you want to banish split-ends, naturally moisturize a dry scalp and achieve the healthiest hair ever, look no further than moringa oil. Many of the same moringa oil benefits that rejuvenate the skin are also key in keeping hair strong and manageable. Additionally, moringa oil contains vitamin B, as well as minerals like selenium, calcium, iron, potassium, magnesium, copper and manganese that are vital to keeping hair healthy.
Products to Try:
Surface Curls Intensive Masque – This revitalizing hair complex is packed with hydrating and nourishing oils like moringa, babassu and flax seed oil to rebuild weak strands and reduce frizz. Ideal for curly hair, this vegan-friendly formula brings curls back to life and provides incredible shine to dull hair.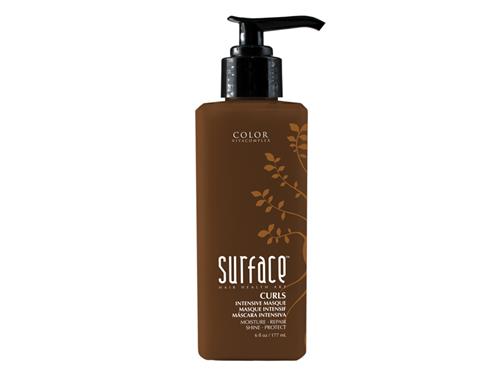 Rene Furterer KARINGA Ultra Hydrating Shampoo – This moisturizing shampoo is enriched with shea butter, argan oil and moringa oil to protect hair from dehydration and restore softness.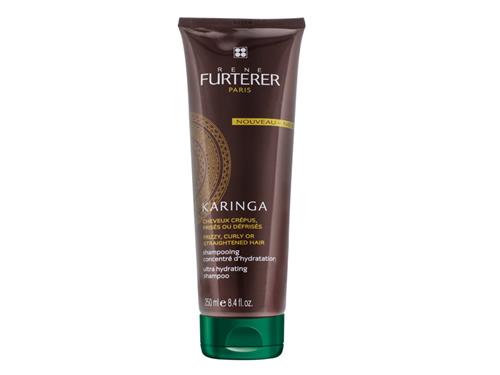 Which moringa skin care products are you most excited to try? Let us know in the comments below!
Shop This Blog
Highlights
Hydrates all skin types
Firms and brightens the complexion
Vegan-friendly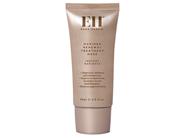 Quick Shop +
Highlights
Protect against environmental damage
Repair stressed skin
Soften the appearance of wrinkles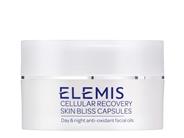 Quick Shop +
Highlights
Illuminates the cheeks, eyes and brow bone
Adds a light, sheer glow
Creamy, lightweight texture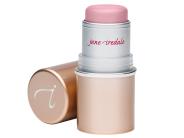 Quick Shop +
2 colors
Highlights
Contains antioxidants
Controls frizz
Rebuilds damaged hair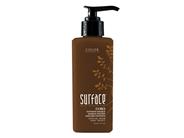 Quick Shop +
Highlights
An oleo-moisturizing phase with plant oils, protects and plumps the hair fiber, combined with moist...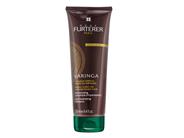 Quick Shop +