Skin Care
Vitamin A the Right Way: All About Retinol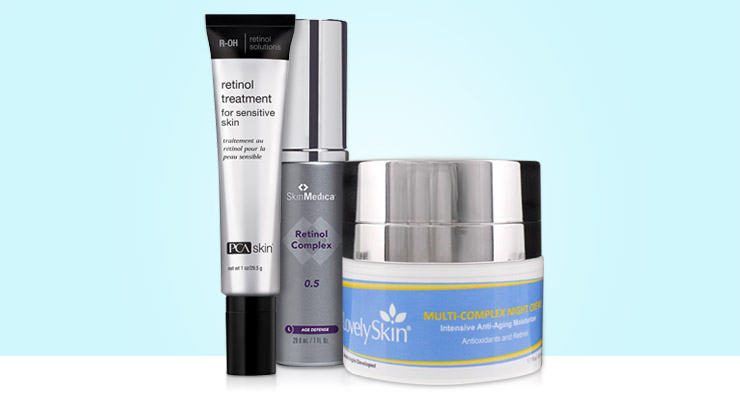 If you're still searching for that one superstar anti-aging skin care product, look no further. It isn't something newly discovered and in fact, one of its greatest benefits is that its efficacy is backed by years of solid scientific evidence. This gold standard skin care product helps smooth fine lines and wrinkles, rebuilds collagen, fades age spots, improves acne and rebuilds damaged cells for an overall youthful complexion. Still guessing? It's retinol! Whether you're a newbie or consider yourself seasoned in skin care, everyone who wants a complete anti-aging regimen needs a retinol product. We're answering your top questions about this iconic anti-aging ingredient, plus sharing our top picks for every skin type.
What is retinol?
Retinol is a potent antioxidant and a derivative of vitamin A that is just one in example of various chemical compounds called retinoids. Retinols can be naturally or synthetically derived - some are available over the counter and others can only be prescribed by a dermatologist. Here are five common vitamin A iterations you may see in skin care medicines and products, listed from strongest potency to weakest:
Isotretinoin – Previously trademarked as Accutane, isotretinoin is a very strong oral retinoid that is primarily used for severe acne. In rarer cases, it can be prescribed to treat skin diseases like Harlequin-type ichthyosis and lamellar ichthyosis. It should only be prescribed and used under the supervision of a dermatologist.
Tretinoin – More commonly known as Retin-A, tretinoin is all-trans retinoic acid that is also prescribed by dermatologists to improve acne, wrinkles and skin damage.
Retinol – The most potent vitamin A you can find over-the-counter will be labeled as retinol. While not quite as potent as a prescription Retin-A , many quality anti-aging products that contain retinol are very effective and come in varying percentages depending on your desired outcome.
Retinaldehyde - Consider retinaldehyde a gentler relative to retinol. It's been shown to stimulate collagen just as well as stronger retinoids, but is gentle enough for sensitive and even rosacea-prone skin.
Retinyl Palmitate - This derivative is a combination of vitamin A esters and palmitic acid, a saturated fatty acid commonly found in palm oil. It is the gentlest version of vitamin A because it takes longer for your skin to convert it to retinoic acid, causing less irritation. It's important to note that there has been some recent concern surrounding retinyl palmitate, as the Environmental Working Group (EWG) has found that high doses of this vitamin A derivative have been shown to accelerate cancerous tumors in lab rats. However, the World Health Organization has determined that this form of retinol is okay for for topical use in small doses by pregnant women and retinyl palmitate is often added to food products like lowfat milk to supplement vitamin concentrations. For these reasons, many skin care companies are either limiting or opting to take this ingredient out of their anti-aging and sunscreen products. We checked in with board-certified dermatologist and LovelySkin founder and CEO Dr. Joel Schlessinger to get his take:
In general, I don't recommend retinol products to my patients that are formulated with retinyl palmitate. However, I do feel it is safe for use as an ingredient (it is often used for other reasons) if you are not pregnant and if the ingredient is lower on the ingredient list, which usually indicates it is formulated in low doses.
What does retinol do?
Retinol is a versatile ingredient and can benefit a myriad of skin concerns from improving acne and psoriasis, to smoothing skin's texture and of course, addressing just about every anti-aging concern. We checked back in with board-certified dermatologist and LovelySkin CEO Dr. Joel Schlessinger on how retinol produces such great anti-aging results:
When you are young, your skin has a faster transepidermal time – meaning the time it takes for new skin cells to come to the surface of the skin, keeping skin smooth and firm. As we age, our cells get slower and we begin to see larger pores, wrinkles and duller-looking skin. Retinoids are excellent cell communicators and tell these "older" skin cells to behave like "younger" cells, speeding up turnover and stimulating collagen.
When over-the-counter retinols are applied to the skin, it's absorbed and converts into retinoic acid, which encourages aging or damaged skin cells to turnover more quickly and makes room for younger, healthier cells. This process sloughs away dark spots, decelerates the breakdown of collagen and thickens the deep layers of skin help to prevent additional fine lines from forming. Finally, vitamin A is an antioxidant so it defends skin against free radicals like UV rays and pollution.
What is the difference between retinol and retinoids like Retin-A?
The difference between over-the-counter retinols and prescription retinoids like Retin-A is that retinol needs to be converted to retinoic acid on the skin for it to penetrate effectively. Retin-A is already in retinoic acid form, making it stronger and effective more quickly. Additionally, over-the-counter vitamin A products typically contain additional emollient and soothing ingredients for easy application and reduced irritation. The good news is that it is possible to achieve the same anti-aging results from retinol products as prescription retinoids, it just takes a little longer.
Should I be concerned about retinol side effects?
Retinol is considered the pillar of any effective anti-aging regimen, however, it does come with a few concerns. While typically the most effective, prescription retinoids are quite strong, so follow the advice of your dermatologist regarding side effects and any precautions you should take. Most over-the-counter retinol beginners experience light to moderate skin irritation, increased dryness and flaking. But don't worry, that's just cell turnover picking up the pace – which is exactly what you want! Your skin should adjust after a few weeks. If you are just starting a retinol regimen, begin with a lower percentage of retinol, typically .25% or .5% and work your way up to 1%. If irritation still occurs or if it becomes painful, stop using your retinol and check in with your dermatologist.
Additionally, your skin can become more sensitive to sunlight after using retinol products, making daily sunscreen use all the more important. For this reason, retinol should always be used in the evening, not the morning. Most pregnant and nursing mothers should avoid retinol.
Pro Tip: If you are experiencing increased redness and flaking associated with retinol, increase the emollience of your nighttime moisturizer to keep skin comfortable.
Not sure where to begin your retinol regimen? Here are LovelySkin's top picks, based on skin type:
Our Picks for the First Time Retinol User:
SkinMedica Retinol Complex 0.5 - This anti-aging face treatment encourages cell turnover with .5% retinol and fights free radicals with skin protecting antioxidants like squalane and algae extract. Chamomile extract, also known as bisabolol, soothes and minimizes any irritation.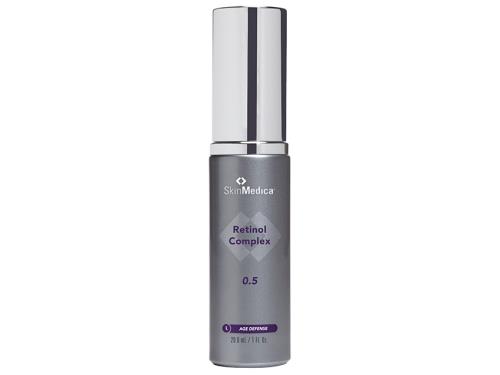 Obagi360 Retinol 0.5 – Jumpstart your anti-aging regimen with this retinol cream that uses .5% encapsulated retinol to activate cell renewal. The encapsulated vitamin A is released over time to minimize redness and flaking.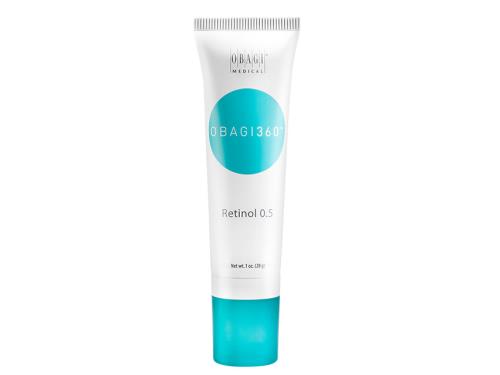 Our Picks for Sensitive Skin:
SUZANOBAGIMD Retivance Skin Rejuvenating Complex – This multitasking anti-aging treatment features gentler retinaldehyde, peptides and antioxidants that work together to improve skin's texture and visible signs of aging.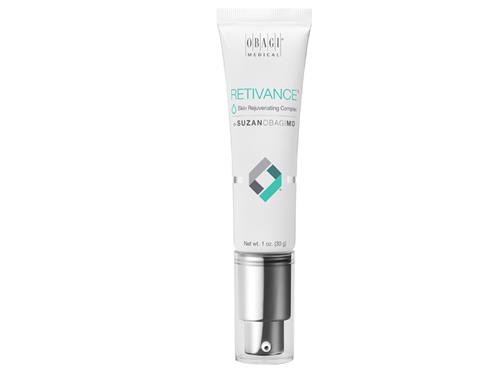 PCA Skin Retinol Treatment for Sensitive Skin – This rejuvenating serum combines retinol with skin soothing ingredients like niacinamide and patented Inflacin to prevent redness and flaking without sacrificing the anti-aging benefits retinol can provide. It's unique OmniSome technology is specially designed to deliver the essential ingredients to the skin with less irritation.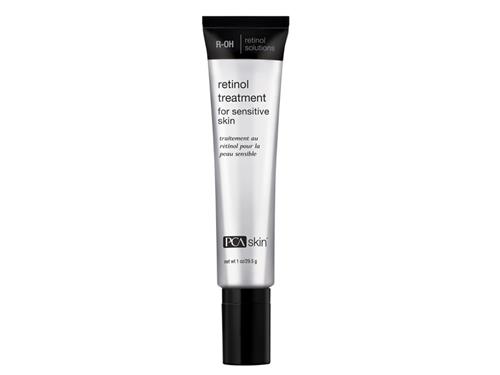 Our Pick for Dry Skin:
LovelySkin Multi Complex Night Creme – If you typically have dry skin, choose a retinol cream that contains emollient ingredients to help reduce excessive dryness. This rich cream features a retinol alternative called Hydroxypinacolone Retinoate, plus an antioxidant called alpha lipoic acid to further protect skin from damaging free radicals.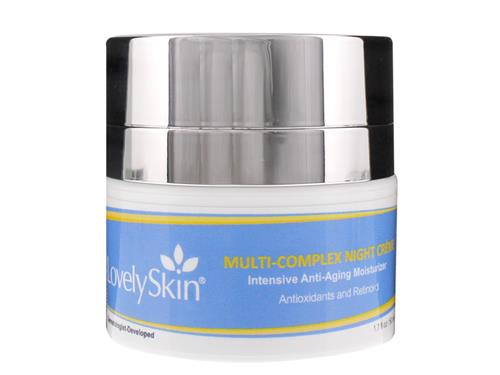 Our Pick for Acne Prone Skin:
Jan Marini Retinol Plus Mask – This unique mask formulation contains 1% pure retinol to combat signs of aging with salicylic acid to clear pores and help address breakouts. Plus, it uses green tea to provide additional antioxidant protection and shea butter and aloe vera to soothe and nourish the skin.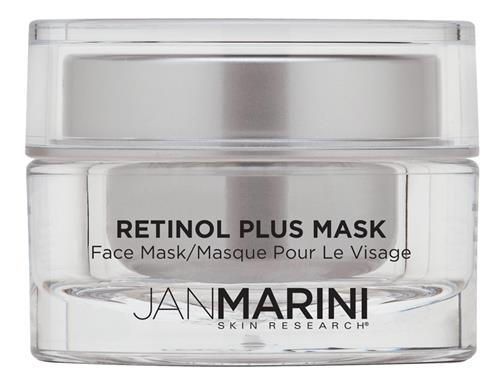 Check out this video to learn more about this top anti-aging ingredient.
Shop This Blog
Highlights
Paraben-free
Encourages cell turnover
Fades fine lines and wrinkles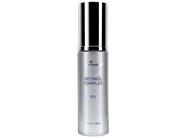 Quick Shop +
Highlights
Provides less irritation
Softens a rough texture
Smooths fine lines and wrinkles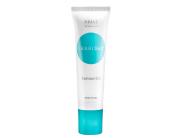 Quick Shop +
Highlights
Calms redness
Stimulates collagen with peptides
Offers antioxidant benefits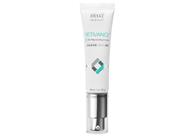 Quick Shop +
Highlights
Reduce signs of aging without irritation with this gentle retinol solution specifically formulated ...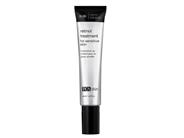 Quick Shop +
Highlights
Reduces wrinkles
Contains a retinol alternative
Repairs damage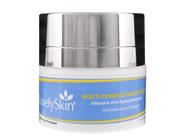 Quick Shop +
Highlights
A retinol mask that targets sun damage, wrinkles, acne and dark spots.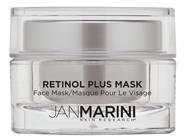 Quick Shop +
Connect with Us!