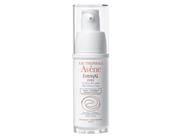 Write a Review - Receive 50 Rewards Points!
Tell us your thoughts about Avene RetrinAL EYES so we can help you find the right products. With your review, you'll also receive 50 Rewards Points. Please note that it may take up to 72 hours for a review to appear on site. All reviews are subject to moderator approval.
Write a Review
22 Results
It works
This eye cream combined with the full RetrinAL line really works for me. Lifts and smooths eye area. Love it!
Gentle
Great retinol product for the delicate eye area. Does not irritate, can use it every day. Notice less lines around eye area. Didn't realize how well it worked until I stopped using it. Will use from now on.
Gentle and effective
My skin is aging and almost demands retinol at this stage of my life. I've used light eye creams in the past with success, but the wrinkles and crows feet are-a-comin'. I have used Skinmedica Retinol on my face for years, but even it is proving too strong as I age. In my early years, I was prescribed Avene as an alternative. When I stayed in Paris, I learned that Avene is a ubiquitous, department store product. Parisian women do not typically wear make-up. Instead, they receive targeted skin care treatments, as if they were medical check-ups as soon as they become "women." This eye cream is exactly what I need at this stage of my life. Not too harsh, but effective. I will need to use longer than a month to see definitive results, but for now, I am quite happy.
Love it so far
Nice texture. Seems to be helping with my crows feet. Also is hydrating.
Avene retinal eye
I am using under my eye and around at night, it really feels so different after this and skin around eye also fell tight and smooth. I love this product.
Avene
Have been using for 3 weeks. No change noticed. Will need a few more weeks to evaluate.
Smooth and doesn't sting
I have very sensitive skin, and in the past, I've used eye creams that stung my skin and made my eyes water. But this one is just smooth and nice, and I feel no irritation at all. I even put it on my eyelids, and I feel my eyes are smoother and definitely more moisturized without a heavy cream being put on them. I am 50, and have little wrinkles around my eyes. I think this helps those.
Best Retinoid Eye Cream for sensitive skin
I have been shopping around for a cream that doesn't irritate my eyes, and this is the one!
Avene RetrinAL Eyes--A must have
This eye cream is beyond excellent. It is so full of moisture for your eyes, and leaves them soft but not greasy. It is finally a product that DOES NOT STING! No fragrance and no burn, thank you! It helps balance combo skin and will help all kinds of dry skin under the eyes, as well. I would absolutely order this product again. I find the entire Avene line to have saved my life. I had 0 problems with my skin until recently and had tried eye cream after eye lotion. I swear that Avene is the one product that does it all. It is so gentle on especially your face and eyes, that I will never use another brand again. I am not just saying this, I mean it! I first found Avene in my skin Dr.'s office, and then saw a review of it on YouTube and had remembered that I purchased a product...I immediately re-ordered almost the entire line from this site! My skin is calmed-down, less red and feeling happy these days! Thank you Avene! This RetrinAL Eyes is really going to help diminish fine lines and wrinkles, as I have seen a difference under my eyes already!
Good product
I initially purchased this product from my dermatologist's office. They stopped carrying it and I found it at LovelySkin. The product goes on nicely, not greasy, and has helped to decrease the dark circles under my eyes. I had stopped using it for a while and really saw a difference - other products that I tried did not match up. It's taking a while but I see a difference in my under eye area. I have acne rosacea and I am fussy with my skin products.
Retinol for the eye area
I have been looking for a good non abrasive Retinol for my under eye area and Avene RetrinAL eyes seems to be a great choice. I have been using for a few months now and I have seen a decrease in little wrinkles. I do use this along with a moisturizing eye cream as well so I think as a combination they are working well!
No more wrinkles
This has tightened up the skin under my eyes. It's amazing.
Wonderful product!
For those of you with sensitive skin especially around the eye area, rest assured that if I can use this product so can you! I have had no redness, peeling or irritation after using for about 3 weeks and I have definitely noticed a remarkable difference where the under eye puffiness was. I am so happy to have found this skin care line as I have been looking for a retin A based eye cream since the one I used previously was discontinued. Great product!
Works
No irritation, first time using retinaldehyde and no problem with it. Use by light tapping, smothering it would make the cream "peel," not a fun sensation.
RetinAl EYES
Love this product! Dermatologist suggested I use this product due to my sensitive skin. I've been using this product for 2 years now, I'm 60 years old and have been told I look like 40!
Retrinal Eyes
I recently went for a facial and they recommended this eye cream to help brighten my eye area and reduce the fine lines. I have been using this cream for about 3 weeks now and have started to noticed a difference in the appearance of my eyes. The skin seems smoother and brighter. So far I am pleased with this product and will keep using it!
Exceptional Eye Product
Only a small amount is needed and the product penetrates very quickly after smoothing under the eye and follow with just a few gently pats. Leaves eye area feeling very natural and soft while firming loose skin. Does not cause puffiness which I have been prone to with every other eye product I have used. Highly recommended.
Gentle and effective
I have extremely sensitive eyes. Introducing new products frequently end in disaster, not this cream! It leaves the skin around my eyes soft, mininial appearance of any wrinkles. A new add to my daily routine.
Smooth stuff!
I just started adding this product to my nightly regimen and I am very pleased with results in just a week.
Gentle yet effective
Ive been using the product for a short time but I believe it is smoothing out the fine vertical lines in the inner corner of my eyes. I have not experienced any peeling or irritation. I like Avene products because they are gentle-
Avene Retinal Eyes
A great eye cream. I use it daily and find it provides the results I am looking for, less fine lines and puffiness.
Best eye treatment
I have tried a lot of eye treatments over the years. When I started using this I could tell a difference. Now when I miss a few days I can tell a difference. This works great! Dont skip a few days.