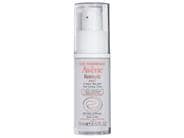 Reviews For
Avene RetrinAL EYES
$49.00
Gentle and perfect for my eyes
I am over 60 and live in West Texas. For many years I have used a different eye cream. Last year, however I developed allergy to that cream. The company claimed that they didn't change their formula. Yet, my problem, based on reviews from others, was not a single one. It was time to search for a different product. The Avene RetrinALL EYES turned out to be the perfect solution and I only wish I have discovered it many years ago. It is: - gentle - moisturizing - comfortable. Grazynka
Verified Purchase
Avene RetrinAL EYES
Love this product. I rec'd a sample and used it up and liked it, so I decided to order the full size. A Great Eye Cream
I was nervous about using any retinoid on my eyes, but this eye cream does not irritate at all. I use 3X a week (same days I use Avene's facial RetrinAL) and I use some basic moisturizing/soothing eye cream on top after it dries. Love Avene! LovelySkin Customer
Verified Purchase
Easy to use; great for eye area
I have been using Avene RetinAL EYES for the past three weeks. It is very moisturizing and my eyes tolerate this cream well. I also use it for dry patches on my forehead because it is so creamy and seems to help that area as well. I would recommend this cream for anyone who has very sensitive skin and who is interested in purchasing an anti-aging eye cream. Are using this problem for years
Are using this product for years, I see big difference when I start it in now. Are using just between my eyes and made smooth. I had a little bit fed underskin between my eyes very low and they are gone.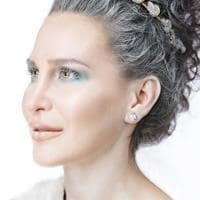 Disappointed
I reacted the product. My eyes are puffy, red and itchy. I tried it 3 different times and had the same reaction each time. I wish I could return it LeslieD
Verified Purchase
Love it so far!
I've only been using this product for about two weeks, so I definitely have not noticed any sort of difference in the way my eye area looks. However, I really like the texture of this product and how easy it is to spread. LovelySkin Customer
Verified Purchase
Wonderful, wonderful, wonderful eye cream
I had NEVER been been able to use eye cream until AVENE, it does not bother my eyes at all. This is great. Improves the fine lines, and is gentle. Improves the youthful appearance of your eyes. So happy to finally have found one that works and is free of allergens. Did I say wonderful? I have tried at least 25 other ones that have been gone on to the waste bin, but this one works and is so gently. So happy with all of AVENE products. YAY. TahoeGirl
Verified Purchase
Great eye cream
I have REALLY sensitive skin, so I hesitated buying this eye cream (worries it would irritate), but I am so glad I did. I use it at night only and the skin around my eyes is now very hydrated. The area under my eyes has lightened as well. The best part is no irritation. I pat around my eyes and am very careful not to get to close to the lash line. Great product! Would definitely recommend and will buy again. No Irritation with RetrinAL EYES
I really do like this eye cream. It does not irritate my eyes like so many other brands that I have tried before. I see almost an immediate improvement in undereye wrinkles and crows feet. I think the slightly yellowish color helps blur any discoloration and the cream is moisturizing which really helps my dry skin. I haven't used the product for long, so I'm hoping with continued use, the results will be permanent! Fingers crossed! LovelySkin Customer
Verified Purchase
Good
So far I think I really like this product. This was recommended to me by my dermatologist office and it is a nice product. I like the thick consistency, it doesn't run into my eyes. It doesn't seem to cause any irritation, there is no strong scent. I don't know that it has done anything for my dark circles but I am going to keep using it at night. Dyermaykker
Verified Purchase
Love it!
Retinol in this eye cream reduces fine lines without irritation. Best eye cream!
Love this...I need to order more! LovelySkin Customer
Verified Purchase
Love It
Love this product. It is the first anti-aging formula that works for me for my eye contours for reduced wrinkles and smoothness, which it has done with refreshment to the skin. No adverse reaction like some other products I have tried. This is a keeper, and I won''t go without. LovelySkin Customer
Verified Purchase
Avene amazing eyes
I decided to try Retinal eyes by Avene as I have had irritation of my eyelids with so many other products I have tried. This product is not irritating & also reduces any puffiness & fine lines. I do not have dark circles so I cannot speak of this product for them. I can only imagine it would work fine. I am so happy I tried Avene Retinal Eyes. It is my forever go to product. Painswick
Verified Purchase
Love Avene Products
I have been using Avene RetrinAL 0.1 for a while and I really love it so I decide to try the RetrinAL eyes and I love it so far, it's not drying and it absorbs quickly. I need to use longer than a month to see results, but for now, I'm really loving it. LovelySkin Customer
Verified Purchase
Great for improving fine lines/wrinkles around eyes
Use this daily to tighten and brighten the delicate skin around my eyes. LovelySkin Customer
Verified Purchase
Great product!
I've used this RetrinAL Eyes for a couple of years. Wouldn't use any other product. Love it!!!
All the benefits of Retinol in a gentle, non-irritating formula. I am in love with this product and very glad I came across it. LovelySkin Customer
Verified Purchase
GOOD EYE CREAM
I use it 3 times a week, at night and noticed a good improvement in my skin texture & firmness around my eyes and a reduction in small lines & wrinkles. I recommend it. Alex369
Verified Purchase
Best eye cream
I have used so many luxury brand eye creams, which were good, but this is hands down the best. The consistency is perfect, not too rich and emollient enough without fragrance or heaviness/greasiness. I have truly noticed a reduction in wrinkles around my eyes. The skin is so much smoother and youthful. Fantastic product!! Retinoid with no irritation
I started using Avene Retrinal eyes recently. First off, there is no irritation of skin around eyes or the eye itself. No peeling or redness either. The formula is easy to apply and absorbs well without residue. I am waiting to see the benefits. It does take at least 3 month to see results with retinoids. LovelySkin Customer
Verified Purchase
Gentle, effective eye cream
This eye cream is gentler than others I have tried and it is just as effective as eye creams that are more expensive. LovelySkin Customer
Verified Purchase
Really great product!
I hadn't ordered this product before, but noticed the great reviews. I've been using it for a couple of weeks and have already noticed a difference in the skin under my eyes. The lines are definitely less noticeable and the texture seems improved, as well. I would definitely order it again! LovelySkin Customer
Verified Purchase
Avène RetrinAL Eyes
Just 3 words I LOVE IT!!! rummyqueen
Verified Purchase