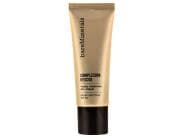 Reviews For
bareMinerals Complexion Rescue - Tinted Hydrating Gel Cream Broad Spectrum SPF 30
Very hydrating
I use tretinoin and have at times flaky skin. I don't want to use any type of foundation because it makes my skin look worse. So I found this and gave it a try since it says hydrating and love it! All the dry flakiness is gone and it doesn't dry my skin by the end of the day. This truly rescued my dry flaky skin plus gave me good coverage. LovelySkin Customer
Verified Purchase
Best Foundation
I can't wear foundation. for some reason it always looks bad on me. THIS however looks amazing on my skin, gives me an even complexion, and to top it all of it has SPF too. momokam
Verified Purchase
Great moisturizer
I like this tinted moisturizer. It's not too thick but still great coverage and having the SPF is a bonus too! LovelySkin Customer
Verified Purchase
My go to tinted moisturizer
This is perfect for my skin type and tone. I think I will buy a shade lighter in Winter. Maybe the 3.5cashew. Great product for me. Super hydrating, great glow which I do tone down with a little powder pressed in with a cosmetic sponge. honeybee1420
Verified Purchase
Perfect match for me
Very hydrating and the Suede 04 is a great match for my skin tone with such a nice finish for my skin. Overall a win and definitely will be getting more once this tube is empty. Love the sheer coverage. LovelySkin Customer
Verified Purchase
I like it mixed...
I purchased this on a whim at another retailer as I had been was wanting to try a tinted moisturizer with some SPF, but mineral based. I do like it; however, it seems to be a little thick for me and more coverage than I'd like. HOWEVER, it is perfect paired with my thinner, white/transparent SkinCeuticals Sheer Physical UV Defense sunscreen. The two mixed together make for a nice consistency and lighter coverage which I like. I am so happy to have found LovelySkin and am enjoying finding products that make me feel good, and maintain skin health. Putting on sunscreen used to be a chore, and most of them irritated my skin. Now, I can spend minimal time applying, and know my fair skin is protected from the sun. I also no longer worry about my face or eyes/contacts becoming irritated. Thanks, Lovely Skin! bareMinerals Complexion Rescue - Tinted Hydrating Gel Cream Broad Spectrum SPF 30
I needed a tinted facial sunscreen for a trip to Las Vegas. This product went on smoothly and my face did not burn. While at pool, I wore it alone but I did add makeup (bare minerals) later when I did other activities. Super Nice Multi-Tasking Product
This is my go to weekend product for hydration, sunscreen and light coverage. It provides a fabulous glow and minimizes imperfections. A little goes a long way, and like applying with a brush or just my fingers. BeautyGirl
Verified Purchase
Love it!
I was looking for a light-weight foundation for this summer that provided some coverage. Complexion Rescue tinted hydrating gel cream is a winner. I am over 60 with dry skin. This product is hydrating and does not settle into my fine lines and wrinkles. Plus, it has SPF. The Suede 04 color was an excellent match to my medium-light neutral complexion. Beautyfan4ever
Verified Purchase
My new foundation
Getting older, I've found that typical foundations settle into my fine lines and wrinkles no matter what primer I use. After trying several tinted moisturizers, I found Bare Minerals Complexion Rescue, and I am so happy I did. I love the texture, like a whipped mousse, and love the color range. Others I've tried, although "moisturizers," felt drying. This does not. It's now a staple in my makeup routine. LovelySkin Customer
Verified Purchase
Lightweight and easy to wear every day!
This is a great product. It's lightweight but still provides some coverage. It's easy to wear every day. I like it a lot. LovelySkin Customer
Verified Purchase
Great for a light makeup day.
I use this 3 ways. On lazy days, I use this and nothing else, but eye makeup. For my normal everyday look, I'll use my loose bare minerals powder over it for light coverage. It looks great and evens out my skin tone perfectly. The third way I use it is under my Koh Gen Do foundation when I'm going for full coverage. It looks great and not cakey at all. Love this product. glamgal74
Verified Purchase
BareMinerals Complexion Rescue Tinted
This is the best tinted SPF cream I have used. The Natural color is a perfect match for my skin color. It is not heavy or sticky and is moisturizing. I like the coverage plus the SPF 30 is perfect for wearing during outdoor activities. Wanted To Like This More
While this product goes on smoothly, and I was easily able to find a match to my skin tone, I noticed after a week of using it that my fine lines seemed emphasized. I don't know if it is dehydrating for me, not hydrating enough (I live in a desert climate), or if it just tents to settle into lines. Bummer, but it's not for me. leskooy
Verified Purchase
bareminerals complexion rescue
I love this product. The coverage is just enough. I'm a active outside kind of gal, and it's just perfect for my hikes etc. It's light and easy to apply. LovelySkin Customer
Verified Purchase
Bareminerals complexion rescue
This, by far, is the best foundation. It's a gel formula, so it's absorbed quickly into the skin. The coverage is light on the skin, but covers well. The added bonus is that it hydrates skin. LovelySkin Customer
Verified Purchase
Sheer, but good!
This is the second time buying this product, and I'm not likely to buy anything else. For years I've struggled with finding my shade in foundations or creams and, at long last, I've finally found it! Natural ingredients perfect for my contact dermatitis and moisturizing and smooth for my dry skin. It is very sheer, but it covers well and stays on even with a face mask. I use bareMinerals bareSkin Perfecting Veil over it, and the two are marvelous together. LovelySkin Customer
Verified Purchase
New Go-To Tinted SPF
I have been wearing this tinted gel SPF daily as a foundation. I add a little concealer and call it a day. Looks great...light coverage and makes your skin look smooth. Will definitely re-order. LovelySkin Customer
Verified Purchase
Love this product!!!!
This tinted hydrating gel is so light and has a really nice color. I use it under my foundation but I feel that it could be used alone, without foundation. This is one of my new favorite products!! LovelySkin Customer
Verified Purchase
multi-tasking coverage
This is a go to BB cream for me. Love the light moisturizing coverage, though you can build more coverage if needed too. Good shade match too. LovelySkin Customer
Verified Purchase
Creamy glowingly and hydrating
I've been using this product since it came out. I had been dying for Bare min to make liquid formulas since I am unable to use their powders. My skin is just too dry! I love this formula. It gives a nice glow and has good coverage. I sometimes reapply to give my skin an extra boost, but I work outside all day so my makeup really takes a beating. It should be fine all day otherwise. It also sits really nicely on top of silicone based primers like smashbox or benefit. LovelySkin Customer
Verified Purchase
I love!
I love how it matches my skin tone (wearing the tan)! I have dry skin due to Retin A use, and my skin feels so dewy and moisturized wearing complexion rescue. And the SPF is an added bonus! Win win.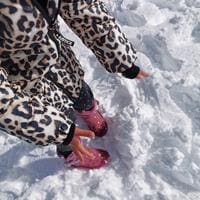 Gingerbread
Verified Purchase
Wonderful light foundation
I am in love with this product. I had originally gotten just to use at times when I didn't really want a "proper" foundation, but I end up reaching for it more and more. Even though it is light, it does quite well even under my eyes on days when my dark circles need some perking up. It doesn't irritate my sensitive skin and gives a nice glowing look without being shiny or glittery. It is a really nice pick me up for the skin, light and easy to wear. LovelySkin Customer
Verified Purchase
Love it!
This is one of the best foundations I have used. I'm 54 and prefer cream over powder. This goes on light but provides great coverage. Will definitely buy this again. LovelySkin Customer
Verified Purchase
Excellent product
Quick and easy to apply. Polished look. LovelySkin Customer
Verified Purchase