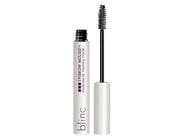 Reviews For
blinc Eyebrow Mousse
$24.00
57 Results
No powder can match this mousse
Pre-Pandemic I was buying this from my Esthetician for the past 3 years . Unfortunately I'm not ready to be that close to anyone yet :( so I hadn't been to the salon to purchase anything. I was thrilled to find it at Lovely Skin! This mousse tames brows that haven't seen the salon since March!! Also hides brow flaws while adding definition. Goes on easily, looks natural and has a shine!
I recommend this product without reservation. It does all it claims to do and the color is perfect. Only takes 2 seconds to apply so can be ready and out the door (with a mask) in a whisk. Nowadays with only the top part of our face showing, it's even more important to SHINE! BasilRose
Verified Purchase
Long lasting mousse
I found blinc eyebrow mousse to be difficult to apply since the applicator brush is quite long and large. It also had clumps that had to be evened out with a clean eyebrow brush of my own. I had to search through my cosmetic bag to find a suitable brush, and while doing so, the mousse dried, and brushing it out caused me to look as though I had used too much eyebrow'pencil'. The color, "light blonde " was darker than expected. On the plus side, it lasted all day! I'm sure it would be fine for someone with a thick abundance of eyebrows. Also a plus, the "light blonde " was NOT orange tinted, but a true, very dark blonde. Messy
I didn't enjoy this product, especially at first. I ordered light brown and the color came out as very dark brown. Also, there was way too much "mousse" on the wand when attempting to apply at an angle to the beginning of the brow--the wand disbursed too much gel which was hard to remove so I could start over. Now since at long last the gel appears to have decreased, the wand and I are becoming more friendly, but I won't be buying this again. LovelySkin Customer
Verified Purchase
5 Stars for Blinc
I have been in need of a new eyebrow gel/mousse for some time. LovelySkin is my new go-to for all of my skincare needs. I started shopping around, and I read the reviews and ingredients. This gel is FANTASTIC. It truly sticks to your brows, with no stickiness, but keeps everything in place. I even slept in it one night, and my brow was perfect in the am. I also like that this product is made in the USA. Thank you for offering such a fabulous product. I used to buy all of my makeup at a high-end department store. Not anymore. Merci! xx Wonderful
it works great but I wish it had my color. I settled for dark brown because there was no black but still like it. Hopefully you have my color in the future! Blinc Eyebrow Mousse
Love it! Easy to apply. Looks authentic. Definitely would purchase again! LovelySkin Customer
Verified Purchase
Blinc eyebrow mousse
I have been using Blinc mousse for quite a few years and love it. Recently, I was unable to get the Auburn through Amazon but finally found it through LovelySkin. I tried several eyebrow products, but they don't compare. LovelySkin Customer
Verified Purchase
Love it
I love this eyebrow mousse! It is easy to use and make your eyebrows looking natural and good. Excellent application
Product stays on until I remove from my eyebrows. Ingredients don't break me out. LovelySkin Customer
Verified Purchase
Eyebrow Must Have
This is one of the best purchases I have made. It is a must-have for my morning routine. It also lasts all day. LovelySkin Customer
Verified Purchase
Works Great
I think this is the most natural. Doesn't come off during the day. Light brunette, dark enough for my dark brown hair. Would highly recommend. LovelySkin Customer
Verified Purchase
Blinc is the best
I have purchased two Blinc eyebrow mousses. They are easy to use, look natural and last through the day. I will keep purchasing this product. LovelySkin Customer
Verified Purchase
Blinc Eyebrow Mousse
This is a fantastic product! It makes your eyebrows fuller, and you don't have those lines from an eyebrow pencil. Once you try it, you will never go back to the pencil. LovelySkin Customer
Verified Purchase
It lasts!
I love this brow mousse. It goes on easy and really lasts. I try others which cost less but am always disappointed. LovelySkin Customer
Verified Purchase
best eyebrow product!
This is like mascara, but the effect is thickening, styling and providing a subtle color to eyebrows, which really lights up the entire face. I love that it so natural looking and feeling! LovelySkin Customer
Verified Purchase
BLINC Eyebrow Mousse
I love this product. It covers most of the gray and makes my brows look fuller LovelySkin Customer
Verified Purchase
Great product
Just as awesome as the mascara and eyeliner. Great coverage for those little gray hairs. The only thing I would change is the brush. It would be so much easier to control with a small brush. How 'bout it Blinc? LovelySkin Customer
Verified Purchase
Even better than expected
I purchased this based on a LovelySkin suggestion as a replacement for a discontinued brow gel that I had been using for several years. Brow gels are not easy to find, but I find it to be an important part of my makeup routine. This one was great-even better than the one that I used previously. Highly recommend Nursesea
Verified Purchase
Love this product
I really like this eyebrow mousse because the color is perfect and it provides just the right amount of fill-in coverage. It's great when I need to quickly "do" my brows. It stays in place all day. LovelySkin Customer
Verified Purchase
Long-term happy user
I've been using this product for several years to help darken aging/whitening eyebrows. Easy to use and works well. LovelySkin Customer
Verified Purchase
great variety of colors
I have dark brown hair and brows, and I use the dark blond brow mousse. It is a medium-toned, cool taupe shade and blends in perfectly with my natural color without making them look too dark or too warm. This gel is great quality, isn't clumpy and seems to deposit the correct amount of gel each time. Blinc Eyebrow Mousse
This is the best eyebrow product I have found! It applies easily and provides the definition and fullness I don't have naturally. The bonus is it lasts all day - no smudging, fading or flaking. LovelySkin Customer
Verified Purchase
Love it
Very natural looking and easy to apply LovelySkin Customer
Verified Purchase
Best brow enhancer
Great product. You can use the wand brush to apply, but I prefer dabbing a dot on the top of my hand and then applying to my brows with my angled brow brush. A light sweep with the wand brush coats the hairs nicely and creates the look of extra hair in thin areas. You have to work fairly quickly, because once dry it's there to stay, which I love. I don't have to worry about my brows disappearing throughout the day. LovelySkin Customer
Verified Purchase