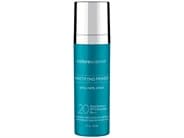 Reviews For
Colorescience Mattifying Primer SPF 20
$49.00
Vendor is Super but Product has changed - not for the better
The vendor, LovelySkin was awesome. The free samples they offered were terrific, too. However, the new version of what used to be Colorscience Skin Calming Primer is not as good as the original! I don't like that scent has been added. I am also not as happy with the consistency of the new product. I'd say, bring back the original Skin Calming Primer. LovelySkin Customer
Verified Purchase
Best So Far
I like the smell and consistency of this primer. Feels very velvety. It makes makeup application a little trickier since the primer grips the product but I definitely find that it makes my makeup last longer and kills shine. Last for about 6 hours for me before I start blotting/powdering and I have reaaaaaly oily skin. LovelySkin Customer
Verified Purchase
Been using for 1 week
So far so good...its really does mattify the face. Also makes it incredibly smooth for applying makeup. I dont notice as much oil on my face come the afternoon, so no shiny face anymore. Cant say it helps with blemishes much, unfortunately, I have very hormonal adult acne and little to nothing helps with that. But it is nice and does give my face a slightly softer look and feel. LovelySkin Customer
Verified Purchase
Good primer
I received this primer as a sample, and so far I really like it. I have had problems with other primers causing breakouts, and so far this one has not. I only use it in my cheeks and nose, where I have large pores. It goes on nicely, and leaves my skin feeling very smooth. It does minimize the look of large pores.