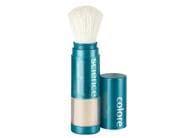 Write a Review - Receive 50 Rewards Points!
Tell us your thoughts about Colorescience Sunforgettable Mineral Sunscreen Brush SPF 30 so we can help you find the right products. With your review, you'll also receive 50 Rewards Points. Please note that it may take up to 72 hours for a review to appear on site. All reviews are subject to moderator approval.
Write a Review
23 Results
Amazing powder & sunscreen
I had been on the fence for months about purchasing this product- I had heard it was difficult to get powder out and the applicator was not easy to use. After initial short learning curve and seeing what the powder looks like - this is a very easy product to use for myself when I want the following: Either Over foundation or tinted moisturizer with out sunscreen already ( or with it underneath) and as a finishing powder to set make up creating flawless look but no orecloggjng and all natural finish Or To touch up both sunscreen ( esp) and make up ( blemishes/uneven skin tones, etc) and shine throughout day - just to look more even and less - the night make up look on a day when u don't want that! Or by itself !! Bc it has great natural coverage and amazing sun protection!!! Cuteowl99
Verified Purchase
SPF Touch Up Perfection
I'm a big fan on this product for touching up SPF during the daytime. The mineral formula is good for my skin, won't cause breakouts and feels super light on skin. AndreaNYC
Verified Purchase
sunscreen powder
Very easy to re-apply for the purpose of sunscreen. However, the amount of powder doesn't spread over evenly Great for a Top Off
I have been experimenting with different liquid sunblocks. I decided to try this as a finishing powder to give me a bit more protection. Like other reviews it does dispense very little powder in the brush. It is necessary to cap it, turn it over, and tap it a few times on the counter. I find that this product is worth the time and effort as it has worked out well using it over my liquid sunblock and cream blush. LovelySkin Customer
Verified Purchase
Nice application
A little more sheer color than the jane iredale powder sunscreen, I got this in medium and the brush applicator is convenient. A little hard to get the powder out at first, but then it does efficiently. It's not messy like the jane iredale and slim and compact to carry with you, so you always have sunscreen on the go. Recommend to those who want low maintenance with their sunscreen. This also goes on nicely after makeup application, but if you use alone, it is very very light coverage, but it is doable.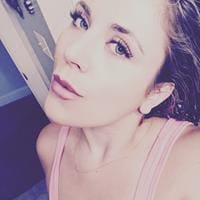 LizzMama
Verified Purchase
Colorescience Sunforgettable Mineral Sunscreen Brush SPF 30
I have very fair skin that burns quickly. I have to keep sunscreen on my face and found this product easy to apply to my face, and I do not have to worry about messing up my makeup. Love it LovelySkin Customer
Verified Purchase
Great purchase
Colorescience products are one of my favorites! LovelySkin Customer
Verified Purchase
Great for kids heading to school
I use this on my 4th grader's face/ears/neck in the morning before she leaves for school. Wiggly kids don't want to stand still to have lotion sunscreen put on their faces. Especially when you are running late in the morning this product is awesome because it's so quick! In the perfect world, my daughter would reapply at lunchtime for additional coverage, but I know sunscreen in the morning is better than none at all. This product is invisible once it's applied - doesn't feel or look like you are wearing sunscreen. The Colorescience brush is much softer on little faces than other brush-on brands we have tried. Gave it 4 stars rather than 5, because of the price. We ordered the fair and medium colors, since it was our first time buying Colorescience. They both look great, basically invisible on my daughter and myself (medium ivory skin). LovelySkin Customer
Verified Purchase
Good product
The powder has a nice consistency and is a neutral shade, which blended well. The packaging is convenient. LovelySkin Customer
Verified Purchase
Easy to use/carry
This is a great alternative to creams and sprays. It's so easy and mess free! I use it on my kids' faces too since they are too impatient with sunscreen creams. LovelySkin Customer
Verified Purchase
Handy for touch-ups
The brush is handy for touch-ups during the day. My T-zone becomes shiny during the day, and I fear that I blot away my sun protection when I blot the shine. Now I use this after blotting, and I feel better protected. The color Medium is slightly chalky on my medium skin, but its not terrible if I apply it sheerly. Ive also used this over regular sunscreen before and during outdoor activities--its lighter-feeling than adding more sunscreen lotion. LovelySkin Customer
Verified Purchase
Great sun block
I live in a sunny climate and this stuff is great. I can dust it on over my makeup if I am going out midday. It is a bit pricey so you need to be careful with is but it works well and is worth it if you want to save your makeup look! LovelySkin Customer
Verified Purchase
Great product ...
Very convenient for home use or pop in purse to use on the go .... LovelySkin Customer
Verified Purchase
Great product
I love that this comes in powder form and can be reapplied as needed throughout the day. I only wish it came a shade or 2 darker. LovelySkin Customer
Verified Purchase
Love the idea!
I really like the portable non sticky protection I get with this product. It goes on sheer and weightless. I am telling all my friends about it! LovelySkin Customer
Verified Purchase
Good Product
Creates a matte finish Quick way to apply sunscreen
I love that this product allows for easy and quick application of sunscreen, plus mattifies my oilier skin and pretty much doubles as a powder. Using this ensures that I will apply sunscreen everyday. However, the power needs to be shaken out and to ensure that the powder is going on my face and not everywhere else, I need to tilt my head back and shake the powder from the tube. Otherwise, I plan on continuing to purchase this product. LovelySkin Customer
Verified Purchase
Nice Sunscreen
This system seems to work pretty well. I have been using this sunscreen over another sunscreen cream, and it's nice to be able to layer the products and have a more matte finish. LovelySkin Customer
Verified Purchase
Great product
Easy application to reapply all day, helps in evening skin tone LovelySkin Customer
Verified Purchase
good product
I like this product. The coverage is good and it doesn't turn my face white! LovelySkin Customer
Verified Purchase
Good concept - fair delivery
Sun protection in a face powder - cosmetic product - is not a new idea. What makes this particular product appealing is its packaging. It's easy to find in a purse - twist - and apply. What makes this product a little less than perfect is the twirling motion required to dispense the powder itself. LovelySkin Customer
Verified Purchase
Hassle free sun care
I started using this product when I went to Alaska last summer -- the day time was 21 hours and sun was bright. I carried it with me all the time and reapplied it whenever I need it. It won't change my makeup color since this is clear, and it is not irriating. I like it and bought couple more for my mom and sister. LovelySkin Customer
Verified Purchase
great sunscreen
This sunscreen stays on really well and gives a nice matte finish. I usually put a cream sunscreen underneath and this on top before running or biking. I have not used it for swimming yet. It seems to stay put despite sweating. However, I always layer because I am an outdoor athlete, spending many hours sweating in the sun. I love that it gives a matte finish and makes my skin look nice. LovelySkin Customer
Verified Purchase