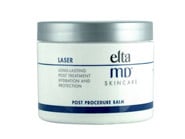 Reviews For
EltaMD Laser Post Procedure Balm
Perfect
Perfect for after a peel or laser treatment! Very moisturizing . Acaplan
Verified Purchase
WONDERFUL HEALING BALM!
I bought EltaMD Laser Post Procedure Balm & their Laser Enzyme Gel I love them both! This balm is thicker in texture but has the same calming & healing quality. Great after laser treatments! One of my GO TO products, after "in office" procedures. Alex369
Verified Purchase
Excellent product for post laser treatment and any skin boo-boos
I used this product after a laser treatment, and it accelerated the healing process and prevented any scaring. It is thick and messy, but it is part of the laser experience. I've used this on dry cracked skin and found it amazing. My hubby has used on his cuts, and it works amazing. Fast healing and no scars for him either! LovelySkin Customer
Verified Purchase
too thick
This is a good product, but it is difficult to soften and spread. It will last a very long time! LovelySkin Customer
Verified Purchase
Good occlusive layer
I bought it intended for laser but did not have one at the end, so it was left on the shelf for a long time. I tried applying as the last step in the winter dry months but it was too heavy for my combination skin. But when I first tried retinol 1.0 a few weeks ago, my face peeled like crazy and my regular moisturizer was not helping. I realized I have this jar and slathered it on my flaking face. Just one night of using it my face was so much better. After two nights of putting on this, together with some gentle massaging when I washed my face, all my flakes are gone and my fresh skin glows! It can be used at the lips also. Highly recommend to retinol users who peel. For this price, you get a large jar, which I also apply to my dry elbow, finger tips, etc. It's basically similar to Vaseline/any other petroleum jelly, but I find it less oily. LovelySkin Customer
Verified Purchase
Second purchase - must have product
This is amazing as a healing nighttime balm. Does not break me out and heals eczema as well. Great lip treatment. It helped windburn and chapped skin on one of my friends kids LovelySkin Customer
Verified Purchase
A little product goes a long way, odor-free
Great night time moisturizer for those of us who live in dry climates (the desert). Soaks right in - be careful not to overdo the product near the hairline because it will "cling" to the hair. LovelySkin Customer
Verified Purchase
Must have after laser
I used this after I had a laser treatment, it helped the dryness and stooped that itchy feeling. Really helped my new skin come in healthy too. Kept me hydrated and soothed. Skin healer
My skin after treatment was really sensitive and scarred. I started using Elta MD products and it healed my scars and moisturizers my whole face and neck. I highly recommend these product lines to skin that is flaky, scared and dry. I give it 100 stars! LovelySkin Customer
Verified Purchase
use it for bad eczema too!!
my childs dr recommended this product to use after his bath to seal the water in. i have tried so many products already and nothing has worked like this one! his skin is so soft now!!! LovelySkin Customer
Verified Purchase
Great for after Fraxel Laser Treatments
I keep this on hand for the first few days after my laser treatments. My Dermatologist gives a small sample after each treatment. I was thrilled to find it here!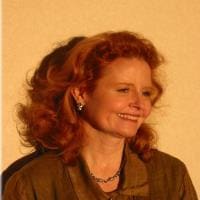 JackieA
Verified Purchase
Balm
I had a major chemical peel on my face and was very happy to find almost the same product the Dr. gave me to keep my face very well moisturized during the day and night. I like all the other products that I have purchased as well and already reviewed them LovelySkin Customer
Verified Purchase
Good cream after laser
After Alexandrite laser, I use this very emollient cream. Is very good for accelerate reparation of skin barrier. I use this cream just in the night because in the morning is very grease and make up is very hard. Very good cream, suitable for all type skin LovelySkin Customer
Verified Purchase