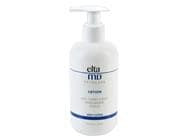 Reviews For
EltaMD Lotion
$15.50
Simple & Effective
This lotion is an excellent moisturizer for the whole body. It is perfect for the cold and dry Midwest winters that extremely dehydrate the skin. I have very sensitive skin but don't care for those heavy, greasy, and thick lotions. Elta MD Lotion is the perfect solution. The pump handle is great for post shower application. Stay hydrated! EringoBragh
Verified Purchase
Perfect for cooler months
EltaMD lotion adds more moisture to my face in the areas that get dry around this mouth and nose in the winter months. I would buy this product again. Best body lotion I have ever used
Super lightweight and goes on smooth! LovelySkin Customer
Verified Purchase
Moisturizing
This lotion is pretty rich. I use it in the morning after a shower to condition my sensitive skin. I get itchy dry irritated skin in the winter and although this seems to soak into my skin I still am looking for something more nourishing and relieve the itchiness of winter skin. Jodi1980
Verified Purchase
Great moisturizer
Great moisturizer. It leaves the skin soft and moisturized, not greasy, sinks right into your skin. Unscented which is nice. Wish it came in a larger size. It is pretty thick, difficult to get out when the product gets low using the pump. However, I will continue to purchase. Love it. MPhilipp
Verified Purchase
Love this stuff
I love this lotion. I was given it as a gift by a dermatologist and love how moisturizing it is. Its not greasy either. I keep it by my kitchen sink to have handy after dishes or constant hand washing. Sometimes I put on my face too as I'm heading out the door into the cold. I love that its inexpensive and doesn't have a smell so the entire family can use. Superb lotion
This lotion is very emollient and hydrating, without leaving a greasy feel. Absorbs quickly, lasts after hand washings as well Cheewesr
Verified Purchase
New favorite
I have been through so many body lotions trying to find the right 1. This 1 is super hydrating not greasy and no weird smells. I feel like I finally found something that is due in my skin good. Soft Skin
I love love love this product. It makes my skin soft and fresh. It is not greasy at all. I love using it after my evening shower - because it makes my skin feel fresh and refreshed it helps me get some good night's sleep. I keep it on my nightstand
Really nice lotion! I keep it on my nightstand! LovelySkin Customer
Verified Purchase
Makes your skin soft
Makes your skin soft,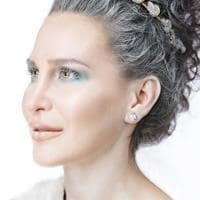 My go-to lotion
This unscented lotion is light and non-greasy, and my go-to for everyday use. LovelySkin Customer
Verified Purchase
This stuff is thick and great
I ordered this to try for my dry hands. (Covid hands). I love it. All the EltaMD products I have tried have been excellent. This is not a light moisturizer! Would highly recommend for dry skin. It sticks! Phillybeachgirl
Verified Purchase
Love Elta MD!
This unscented lotion is very nice and a decent value. It goes on well, soaks in and is not at all heavy or greasy. It's a little bit pricey, but I've seen a lot worse. You really can't go wrong with Elta. suzannebyrd
Verified Purchase
special treat for my hands
I liked the lotion. It was nice and creamy full of moisturizers. Love EltaMD
I use EltaMD sunscreen and decided to try their lotion. I have loved it so far! I noticed my skin is very hydrated after using this product, unlike other lotions that are very water-based and don't work effectively. Will definitely be repurchasing! CourtReg
Verified Purchase
Definitely recommend
Good moisturizer, leaves skin soft and is also really good for sensitive skin! LovelySkin Customer
Verified Purchase
It does job
Using several times a day. Not greasy, absorb quickly, no fragrance which is the best for me, I love Elta MD products. LovelySkin Customer
Verified Purchase
Elta lotion
Light moisturizing lotion. I love Elta lotion and sunscreens. LovelySkin Customer
Verified Purchase
hands say thank you
The cream has been very helpful with helping my chapped hands heal! Excellent Lotion
I love the texture of this lotion. Thank you Elta MD and LovelySkin for making available these wonderful products and for the sales. LovelySkin Customer
Verified Purchase
simple and effective
A thicker, moisturizing lotion without a strong scent. It's just right. LovelySkin Customer
Verified Purchase
EltaMD
I didn't care for this lotion, however my boyfriend loves it which is why I put 4 starts. I continue to purchase EltaMD products for him, and he loves them. This was a bit too thick for me. Almost50
Verified Purchase
Great lotion for my teen
My teenage daughter loves this lotion, we also use the face wash. I feel it has helped her skin stay clear during this hormonal phase. Will continue to order. AngelaVaitkus
Verified Purchase
love it!
This a great, smooth and fragrance free lotion. Recommend it!