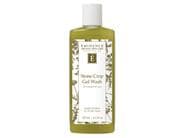 Reviews For
Eminence Organics Stone Crop Gel Wash
$42.00
62 Results
Great Cleanser
I am very pleased with this gel cleanser. It has a pleasant scent and leaves my face feeling soft and clean. The ingredients are pure. Glad I bought it! LovelySkin Customer
Verified Purchase
Great facial wash.
I love this facial wash. It smells amazing and leaves my face hydrated. I use this in the morning prior to applying makeup. My skin requires less moisturizer. LovelySkin Customer
Verified Purchase
Eminence
I have been using the organics stone crop gel wash every day for several years. The wash is very good on dry, sensitive skin. Highly recommended. LovelySkin Customer
Verified Purchase
Eminence Organics Stone Crop Gel Wash
This organic cleanser leaves the face feeling refreshed and the skin soft. I had used Stone Crop Gel Wash a few years ago before trying other Eminence facial cleansers, but I have liked all of them! Rather than using only one cleanser at a time, I rotate between Stone Crop and a few of these other Eminence cleansers. GabrielleB
Verified Purchase
Best ever!
This is another winner. I use it in the shower and love the feel of my skin after. LovelySkin Customer
Verified Purchase
Love Eminence Organics
This has a lovely and relaxing scent. It does not dry me out. A pea size amount feels "slippery" and add a bit of water when I wash my face covers the whole area well when working over with my fingers. I don't have acne prone skin, but do get blackheads and the occasional breakout on my T-Zone and this has been great for my skin. I have sensitive cheeks and this doesn't irritate them at all. I am very happy, love the way it makes my skin feel. LovelySkin Customer
Verified Purchase
Eminence Organics Stone Crop Gel Wash
So refreshing! Love the smell! LovelySkin Customer
Verified Purchase
Hydrating
This wash is very hydrating - feels slimey and cool on the skin - I have been pairing it with the defoliant and it pairs nicely. Haven't noticed anything "WOW" hence my rating. LovelySkin Customer
Verified Purchase
Fabulous and Gentle
Almost 70 years old. Learned of Eminence during a spa facial. My face felt so good I came home and bought this from LoveSkin. Super gentle, smells great; now dedicated user. BirdsMom
Verified Purchase
!!!
Gentle cleanser but does the job. LovelySkin Customer
Verified Purchase
Great!
This little cleanser bottle lasts a long time. Very impressed with this. The gel texture make the skin still feel hydrating after washing. Light scent and good to calm down breakout. Recommend! IvyPhuong
Verified Purchase
Gentle cleanser
I find this cleanser by Eminence to be really gentle. I'm able to use it around my eyes. It smells nice and doesn't leave my skin dry. Love this!!
This cleanser is nice and gentle. It doesn't dry out my skin. It helps to calm my redness. Has a nice scent too. I will continue to use more products from this line! Definitely recommend! LovelySkin Customer
Verified Purchase
Another fabulous product
I am soooooooo in love with this line of Eminence. I have purchased the stone crop- Gel Wash, Toner, Moisturizer, Body Lotion, Serum, Sugar Scrub, Masque and. Fizzolant. I am a big fan of the smell and there was a point where I wondered if I would ever get the skin I had in my 20/30's back. I also use a few other products by this brand. I am fair skinned so every little blemish and dark spot shows. I bruised my arm horribly and I used the stone crop lotion and I was baffled how quickly the bruise started to fade. When I bruise it takes a month to disappear. Not this time. For some reason I also started breaking out daily for the past 3 years. I went through 2 day periods where my face was perfect and then boom breakout city. The cycle was upsetting. These products have left me speechless; I am barely wearing make-up during the day and my skin is flawless not to mention the dark spots and freckles on my face are actually fading. All I can say is this product is worth it's weight in gold. I am sold and need to look no further. I also want to mention: I swear by this line so much, that i gave away products from a beauty line that I paid as much as $160.00 per jar for face cream and my jars were 3/4 full. Love this brand!
Love everything in the Eminence line. This is a great cleanser! It leaves my skin feeling clean and refreshed. I usually use in the AM since I don't feel like it removed makeup quite as well. I use it at night if I don't wear makeup during the day though. I am also purchasing the stone crop cleansing oil to pair with this at night to see if it helps remove makeup. I can tell a difference with my skin after using this. My face feels clean but not stripped of natural oils. I think it helps with breakouts and brightness too. I used it the entire time I was pregnant and nursing and it kept my skin looking fabulous! Great Cleanser
Love the scent and the way it cleans my face. My face feels so soft and clean after I use it. It's a great product and a small amount of this gel goes a long way so the cost is much less than it first appears. I really recommend that you try this product. LovelySkin Customer
Verified Purchase
Great!
This stuff is amazing!! I primarily use this to take my eye make off. It's very gentle. I use this with my face halo and it takes every bit of make off! LovelySkin Customer
Verified Purchase
Favorite cleanser
This is a gentle cleanser, with a nice, light scent. It removes makeup, but sometimes I follow with a toner to help get everything. It will foam up a little if you add some warm water and rub between hands. The bottle is smaller than I expected, so it seemed a bit expensive, but you need very little, and it goes a long way. It does not seem to bother my sensitive eyes, or clog my combination skin. It's a keeper. LovelySkin Customer
Verified Purchase
My favorite!
I use several items from the Eminence line, and this is my go to cleanser. For more gentle cleansing, I use it alone when I need more exfoliation, I mix it with one of my scrubs, and it's just wonderful! This is one I always keep on hand. The stone crop is gentle, doesn't strip natural moisture and makes your skin so soft! LovelySkin Customer
Verified Purchase
awesome scent
This is a very concentrated gel type cleanser. You only need the tiniest amount to create a lot of lather, so I am sure this bottle will last forever. The cleanser has a silky feel going on and rinses off easily. It leaves your skin feeling a bit tight, and ever so slightly dry. I use this at night, so I can go a little heavier on the moisturizer. The best part is the scent, perfect for anyone who likes sharp, herbal aromas. Stone crop seems mostly citrusy, with maybe a bergamot or eucalyptus type tinge to it. LovelySkin Customer
Verified Purchase
Stone Crop Wash
I buy this wash for my husband and he loves it. Leaves his face feeling clean but isn't too strong that dries his skin. Great product LovelySkin Customer
Verified Purchase
Still on the fence!
This is just my second week of using this. I decided to try this mainly because I loved the Eminence Fizzofoliant, and after reading great reviews from even those with the most sensitive skin like mine, I decided to trade my evening face wash meant for sensitive skin for this gel wash. Not sure if it was just a coincidence but I did break out and developed dry flaky skin around my mouth after the first use problem persisted for a week. I continued because somehow the rest of my face appears to be fine. Now, the pimple had dried up, and the dry flaky skin is gone. I am beginning to see the smoothness that everyone else was talking about. So I will stick to it for now but will reserve recommending it after a few more weeks. I sure do hope that this will help improve the slight hyperpigmentations on my skin. LovelySkin Customer
Verified Purchase
Just ok
This does what it's supposed to do. It cleanses your skin; however, I really don't like the smell of it. You need very little of this to cleanse. It is very concentrated. I much prefer most of their other cleansers to this. LovelySkin Customer
Verified Purchase
Gentle yet effective
This was recommended to me by for dermatologist. I've been using it for years, but also need an exfoliating cleanser to use a couple times a week to go with it. LovelySkin Customer
Verified Purchase
Gentle and thorough!
This has been an excellent cleanser for me both pre and post laser procedure. It really does soften and protect compromised skin and would also be an awesome cleanser for any skin type. Teresa1955
Verified Purchase