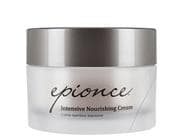 Reviews For
Epionce Intensive Nourishing Cream
$114.00
Great for Nighttime
Love this cream for night time hydration. It is a must-have for cold Chicago winters. I even wake up with dewey skin after 8+ hours of sleep. Great purchase. Epionce Intensive Nourishing Cream
Love Epionce products. Epionce Renewal Face cream for night and day. I decided to use the Intensive Nourishing cream for night and I feel more firmness in my skin along with a smoother complexion. Excellent Hydration and Product
I've used Epionce Renewal Facial Cream for several years, a.m. and p.m., as recommended by my dermatologist's office. Due to the low humidity in Colorado, my skin has become drier, in need of more nourishment. I ordered the Intensive Nourishing Cream to see if it would help. This has taken care of my dryness completely! I've been using it at p.m. then switching to the Renewal in the a.m. LovelySkin has discounted the products for me, enabling me to become a regular customer. I also use the Foaming Cleanser, Lytic TX and Balancing Toner - all twice a day. My skin is much smoother and healthier as a result. LovelySkin Customer
Verified Purchase
Great product for dry skin
I use this all winter long, it smells great, is lightweight, and feels very moisturizing. I don't go without it. LovelySkin Customer
Verified Purchase
Finally
Finally a moisturizer that does what is says. I have dry, sensitive skin, with Rosacea. My skin has improved so much. It has calmed my rosy red cheeks. I also use the Lytic lite. My skin looks soft and even. I also use this on my neck. I am in my 60's and this is the best!! My skin is at its best! Gismyrock
Verified Purchase
Epionce Intense moisturizer cream
I have been eyeing this product for awhile, I have dry aging skin especially dry in winter. I found this actually to be too emollient for me to use daily. So I returned to using Eminence Monoi night cream instead. I do use this cream occasionally after rigorous retinol and acid use to rebalance my skin. I find it is greasy and does not soak into my skin ending up on my pillow. Yes I apply it hours before bedtime. Yes I do use it sparingly. Maybe I will try using it on my upper chest? Defender
Verified Purchase
Perfect for Minnesota winter!
What a luxurious product for the winter season. You just need the smallest amount, massaged between your fingers and patted on your skin, after your serum. Your skin will say thank you! LovelySkin Customer
Verified Purchase
Luxury Treat for Dry Skin
I continue to reorder this delicate treatment for dry skin or bouts of dry skin for it is highly effective. Each time I use it, I awaken like I've had extra sleep! Worth the price! LovelySkin Customer
Verified Purchase
Debbie's Favorite
I've been using the Epionce Intensive Nourishing Cream for a couple of years... Don't know what I'd do without it.. It's the BEST. LovelySkin Customer
Verified Purchase
Nothing beats it!
I've been using Epionce face cream for about 4 years now. It's creamy without being too heavy. People have often remarked to me how good my 65-year old skin looks. I give the credit to Epionce. walliemo
Verified Purchase
Epionce Intensive Nourishing Cream
This is a nice rich cream that I use at night. I have used it for years and still love it. I highly recommend it. My skin is normal to dry. LovelySkin Customer
Verified Purchase
IN LOVE
Really good product, do not doubt to buy it, very effective. LovelySkin Customer
Verified Purchase
My HG moisturizer
I have very very sensitive dry skin and this is the only moisturizer that seeps in but doesn't irritate. Very thick and comforting. I use it day and night. LovelySkin Customer
Verified Purchase
Epionce
Have used this product for years and love it LovelySkin Customer
Verified Purchase
Epionce Products
I love Epionce. I have been using the moisturizers, cleansers, and eye creams for many years. They are gentle but effective. I have very sensitive skin and have never had a bad reaction to Epionce products. They soothe and calm my skin. LovelySkin Customer
Verified Purchase
Perfect for high country
No humidity and aging skin! This is my holy grail when it comes to moisture. Jbl1955
Verified Purchase
Game changer!
So nutritious and moisturizing! My skin is not oily after application at night but soft and supple. Great PM moisturizer. Ruettyr
Verified Purchase
Moisturizing without being greasy
I newly have started using this as my daily moisturizer under makeup. My skin as it has been aging needs more hydration. I originally received as a sample and I am a loyal user. It is not too thick but has extra moisture to keep my skin hydrated and dewy all day. Not greasy or sticky. It comes with a spatula to keep the product sterile, which I always use. I highly recommend. LovelySkin Customer
Verified Purchase
LOVE, LOVE, LOVE
I have dry, sensitive skin; I'm really pleased with this moisturizer. It absorbs quickly, and it is very moisturizing. My skin looks and feels better since I've been using it. I was using a more expensive moisturizer prior to purchasing this product, and I'm liking this one better. Great hydration cream!!
Epionce Nourishing cream leaves my skin feeling so soft with a nice glow. My eyebrow area always gets so dry and flakey, since using this the dryness has cleared up. Also this has a very subtle clean scent which I love. I know it's pricey, but we'll worth it!! Dagrasso
Verified Purchase
Skin care
I love this product. I get many compliments on my skin. It's non-greasy and smooth. Great for Dry Aging Skin
Living in high altitude and having mature skin, I have found Epionce Intensive Nourishing Creme to be soothing to the skin with soft skin results. My GO TO!!!!
I have super dry skin and this product helps me SO much!! I can't live without it!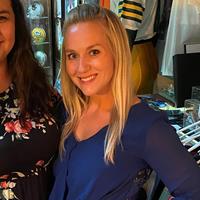 ShelbyJoNewton
Verified Purchase
Great product
I've used this rich moisturizer for a couple of years now and just love it. I use it mostly in cooler weather when my skin has a tendency to dry out and flake. At the first sign of dry skin I use it before going to bed and the next morning, dry skin is gone. It really is a staple for me in the fall and winter. When you first apply it you may feel that it's just lying on the skin's surface, but your skin will absorb it so that by morning your skin feels wonderfully hydrated! LovelySkin Customer
Verified Purchase
Excellent product
I have used Epionce products for many years, and the Intensive Nourishing Cream ranks right at the top of the list. I have mature skin and highly recommend this cream, the Renewal Cream, and the Eye Cream. Madelyn
Verified Purchase