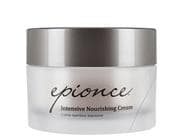 Reviews For
Epionce Intensive Nourishing Cream
Very hydrating
This cream really helps when winter cold arrives, it is thick and penetrating and helps w/rough or chafing skin. Kimberly1
Verified Purchase
Awesome cream
Have used this for several years as a moisturizer for my dry skin. It is wonderfully hydrating. Makes my skin look fabulous. My dermatologist has complimented my skin for it's moisture and asked me what I used. When I told him, he did a closer examination of my face and said I want to check out carrying that product. Your skin is what skin is supposed to look and feel like. LovelySkin Customer
Verified Purchase
Good Stuff
Epionce intensive nourishing moisturizer is the BEST! You will awaken in the morning with soft, moisturized skin. It also wears well under makeup. It is just what it's name says, intensive, nourishing and moisturizing. LovelySkin Customer
Verified Purchase
Love!
I am a repeat customer and a big fan of intensive nourishing cream. My dry, aging skin drinks it in and looks hydrated and luminous all day! I use it am & pm! LovelySkin Customer
Verified Purchase
Light & Smooth
It is a light weight cream and it goes on smooth on my skin, I like the slight hint of smell unlike other creams that can be overpowering. A little goes a long way. I have very sensitive skin as well as Rosacea and it does not bother my skin. SandraFL
Verified Purchase
Great Night Cream
It's a bit on the greasy side for about 10 minutes, but once it absorbs, my skin feels so super soft so it's worth the few minutes of oil. LOVE the citrusy smell, not too strong and very pleasant to me. honeybee1420
Verified Purchase
Recommended by my aesthetician
I have been using this for about a month along with the serum. My skin looks moist and smooth. Flowers
Verified Purchase
Wonderful
I have dry and aging skin. This cream is lovely. I try to put on at night an hour before bed so it all soaks in. It feels amazing on. Skin feels great!
I've used this as a night cream for about 6 months and can feel and see a big difference in my skin. A little goes a long way and it almost melts into your skin. It also has a pleasant light fragrance. Both my mom and daughter have complimented how much better my skin looks:-) The Very Best Nourishing Cream for your Face!
After so many moisturizing creams, I have finally found the perfect cream. Epionce is so effective that my dermatologist asked me what I was using to make my skin so healthy and smooth. I had not told her that I was using Epionce! LovelySkin Customer
Verified Purchase
Great product!
This product is wonderful. It smells good, goes on gently and cooling and makes my 60-year-old skin feel hydrated. Does what it says it will!
This cream feels heavenly on the skin. I live in a semi arid climate, so I can use this during the daytime as well as night. I have thin, dry, sensitive skin, and this Intensive Nourishing Cream plumps it up and gives me a nice glow. Will continue to explore this brand and buy this product as a staple in my skin care. Highly recommend. OnTheMesa
Verified Purchase
Amazing!
I love this cream! I live in Colorado where it is especially dry in the winter. Every year, my face would appear red, peel and burn( in a painful way). My skin looked horrible. I've been using this cream for a few years now, and I love it! I don't break out from it. My skin always looks moist, and my makeup goes on smoothly. I wouldn't use another moisturizer! LovelySkin Customer
Verified Purchase
Can't Go Wrong
Winter is almost over, and I'm so glad that I got through it with this product. Sometimes, you just need really deep moisturization, and this product delivers. LovelySkin Customer
Verified Purchase
Irritates rosacea
I bought this for my mom who was recently diagnosed with rosacea. It seems to flare her up on her face so she cannot use it. Having used it myself, I had hoped it would be gentle enough as my aesthetician said it should be okay. Personally, I like it alright but only for nightly use, as it doesn't seem to fully absorb to use under makeup. LovelySkin Customer
Verified Purchase
Best Dry Skin Night Cream
This cream not only moisturizes while you sleep but has ingredients that kept your skin looking flawless during the day. Love it for cold winter months. LovelySkin Customer
Verified Purchase
Too rich for me
I consider my skin dry, but I guess it's closer to combination after using this product. It sat on top and took all night to soak in. After a few nights of use, (was too thick to use under makeup), I began to breakout all over my T-zone. I will stick with my renewal lotion for now. May try again when I am much older. LovelySkin Customer
Verified Purchase
Nice in cold weather
The cream is thick and has a nice fresh scent although I don't see much change in my skin. It's great for cold weather climates due to the consistency, but I may need a lighter product in the summer. LovelySkin Customer
Verified Purchase
The Best Moisturizer
I've tried many moisturizing creams, and this one is the best by far. Nothing keeps my skin hydrated during Colorado dry winters like this does, and I've tried many brands. It's non greasy and does not cause my acne prone skin to breakout. The price is worth it!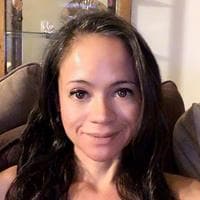 AgingGracefully
Verified Purchase
Lovely hydration
This is a beautiful product for mature, dry, sensitive skin. Sometimes, my head spins with all of the options we have available to us, but I always come back to the Epionce Intensive Nourishing Cream, especially in the winter. My skin loves it! LovelySkin Customer
Verified Purchase
Underwhelmed
Don't get me wrong, this is a good moisturizer, but it does not seem quite as wonderful as all the glowing reviews suggest. I think any of the better skin care lines in the department stores are just as good. This doesn't keep my skin hydrated all day. I expected more for the hefty price tag. Next time, I will try a different brand. LovelySkin Customer
Verified Purchase
Epionce Intensive Nourishing Cream
In the winter, this is the BEST moisturizing cream. I use it in the morning, and my skin remains supple and soft throughout the day. I live in a dry area and no other cream works at keeping my skin hydrated as well as this cream. Absolutely the BEST. LovelySkin Customer
Verified Purchase
Great for dry skin!
I receive many compliments on my skin and looking younger than my 65 years! This intense moisturizer keeps my skin well hydrated during cold dry winters in Colorado. Couldn't live without it ! LovelySkin Customer
Verified Purchase
Great!!
I love this cream. Many moisturizers I've tried are just insufficient for my dry skin. Makeup looks blotchy put over those creams. I've tried so many I didn't think I'd find my perfect moisturizer. But I'm thrilled to find this one. My skin feels sated with this one. My skin doesn't feel uncomfortably tight and doesn't look greasy. My makeup looks fresh and smooth over Epionce. The kicker is I've been told my skin looks great, even by my hair stylist. I recommend with enthusiasm. LovelySkin Customer
Verified Purchase
Intensive Cream
I wanted to like this more than I do! I find it slightly greasy and irritating to my face at night. LovelySkin Customer
Verified Purchase