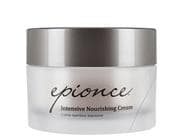 Reviews For
Epionce Intensive Nourishing Cream
My absolute fave.
Great price and got here quick! Always does even with Covid Epionce
This is my go to product. I have been using this product for quite awhile and always get great results. LovelySkin Customer
Verified Purchase
The best
I've used this product for a while now and love it. Great moisturizer for aging skin. Mimiinsa
Verified Purchase
Favorite AM/PM Moisturizer
It took me years to finally find a moisturizer that has helped with my dry and red skin. It evens my skin tone out and I wake up with my face still feeling moisturized! I love Epionce! LovelySkin Customer
Verified Purchase
Love for cream!
I am currently using this at night and I love it! I thought it was going to be a little gooey when I first applied but turned out that it wasn't. I will continue using this in my skin care routine! FitMom48
Verified Purchase
very moisturizing & non-irritating
This is a deeply moisturizing night cream that doesn't irritate my skin at all. Being non-irritating is very important for my neck, which is more easily irritated than my face. LovelySkin Customer
Verified Purchase
Rich, intense moisture
I love this moisturizer! It's thick and rich without being greasy and gives all day dewiness for my almost 60 year old skin. Highly recommend! Perfection
New fav! Thick, whipped texture that hydrates the heck out of my face! I use in the morning and it lasts all day long! Glockgirl
Verified Purchase
Excellent Product
I have been using this product for nearly ten years and can't say enough good things about it! Hydrating
Used this on my dry skin in the winter. I live in Ontario Canada and the winters can be extremely dry. This is the best hydrating cream that won't make your skin break out Wonderful Cream
This Intensive Nourishing Cream has worked wonders for me. It's very hydrating and moisturizing. It was recommended by the esthetician at a doctors office for my sensitive, aging, dry skin. For the daytime, I add some drops of a hyaluronic acid booster and a vitamin c serum to the cream before putting it on my face. I can't be without this cream! Very moisturizing!
I have been using the Epionce Renewal Facial Cream day and night for years, and wanted to try the Intensive Nourishing Cream on my dry 58-year-old skin. It is very emollient with a nice fragrance. While it's too heavy for daytime use, I love it as my night cream. I wake up with my skin feeling soft and moisturized. LovelySkin Customer
Verified Purchase
Great for aging skin
I'm in my 40's. My skin is dehydrated. This is a great evening moisturizer! It's rich and sort of thick. A little goes a long way. Feels great! Highly recommend. LovelySkin Customer
Verified Purchase
So soothing!
I have oily skin. I have tried Epionce products in the past. But not a moisturizer. I waited until I used the product over time & consistently to write a review. I LOVE this! Just ordered my second jar. It's so hydrating. Does not clog pores. And my dermatologist says it is rich enough to use in place of a neck cream as well. If it came in a larger size I would use it all over my body. It would be expensive but worth it! Lindsay
Verified Purchase
Extremely moisturizing
This cream is extremely thick and moisturizing. I have combination (mature) skin and thought it would be too heavy. I use it at night only and I'm very surprised that it doesn't plug my large pores. I'm seeing firmer, plumper skin. Epionce
I'm 58 years old and have been using this moisturizer for the last 10 years. I live in the pacific NW and use it 12 months out of the year. LovelySkin Customer
Verified Purchase
Epionce Nourishing Cream par Excellence
I use this at night time to give my skin the overnight nourishment it craves, replenishing each cell as it rests overnight LovelySkin Customer
Verified Purchase
Epionce Intensive Nourishing Cream
Great moisturizer that I apply at night. It has a different feel than Epionce moisturizing cream I use in the am. It is not greasy yet I can feel the added hydration. LovelySkin Customer
Verified Purchase
Add moisture during dry winter months
This is my favorite product, especially in the cold winter months. After I use my cleanser and toner, this is my third step. It helps with dry skin but most importantly I don't feel greasy. I have normal to dry combination skin and this works great for me. Epionce intensive nourishing cream.
Wonderful product. I use it daily. Perfect for dry skin LovelySkin Customer
Verified Purchase
A Must for Dry Skin
Epionce Intensive Nourishing Cream has been my go to night cream for many years. It was first recommended by a dermatologist & has proven to be extremely beneficial for keeping my very dry skin moisturized. I use its companion product for daytime moisturizing. I receive many compliments on the condition of my skin from acquaintances as well as estheticians. LovelySkin Customer
Verified Purchase
Great product!
I really like the entire Epionce line, and especially this cream. Light and smooth, perfect for those winter dry spots. And a little bit goes a long way! LovelySkin Customer
Verified Purchase
Epionce is the best!
This is the only creme I have tried that keeps my skin moist throughout the day and the night! I love it! clogged pores
I guess my only review is I noticed my pores are very clogged, and I need to scrub more often. Maybe it is my skin....but for that amount of money, I should have glowing, unclogged pores. Skin SAVER !!
This has transformed my skin!! I have mild rosacea and this Epionce Intensive Cream is the only cream that completely keeps my skin looking very " young" and feeling wonderful!! I use almost all the Epionce products!! The absolute best!! LovelySkin Customer
Verified Purchase