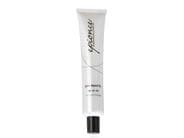 Reviews For
Epionce Lytic Sport Tx
$58.00
Notice a difference!
I really love this stuff! I use it as part of my nighttime routine and it does exactly what it says! No breakouts, improved skin texture and pore size! Big fan of Epionce! Rachelrenee3
Verified Purchase
Good for acne prone skin
Ordered it for my grown up son for his acne prone skin; it lightly exfoliates and helps keep his skin clear. LovelySkin Customer
Verified Purchase
Perfect for oily skin
Living in SE Texas humid environment this product is perfect for blemishes, keeping my skin clear. Calming
I love this because a little drop goes a long way and does so much for my skin. Its calming and refreshing LovelySkin Customer
Verified Purchase
Nightly ritual
Use this every night and love that it is not greasy or drying. FitMom48
Verified Purchase
Great Product
I tend to get milia, white bumps, that if you don't try to get rid of right away you can't without a facial or trip to the dermatologist. This product helps prevent them and if I get them, they go away within a few days. The Sport version is better for me as I tend to be oily. Have used the other Lytic products but this one is my favorite. Highly recommended. Epionce Lyctic Sport TX
I gave it a try for 2 months and used it night or day but it didn't heal my acne. My face was a bit oily after application. It didn't mattify my skin as I thought it will and it made my face even more shiny under makeup during the day, my breakouts were even worse that it were before. I had very high hopes as I tried many products to heal my hormonal and cystic acne with this one since recommendations were great but no luck. LovelySkin Customer
Verified Purchase
Linda Car
My teenage daughter uses this and says it really works well. Non greasy formula and that has helped control acne. She pairs this up with the Lytic cleanser and toner. Her face is smooth and blemish free. I am buying her a second tube, it is worth the price! LindaCar
Verified Purchase
The best product
I love this product it's helped clear a few scars. It makes my skin feel very nice! TX Still good on face
Keeping facial skin in shape after 2+ years of use LovelySkin Customer
Verified Purchase
Epionce Lytic Sport
Live in Florida. This is a great product to keep skin clean. Epionce products are great & gentle. Good product
I love all of the Epionce products,great quality without breaking the bank. This one is great for adults and teenagers, and I feel it is working with every day use. LovelySkin Customer
Verified Purchase
So far... so good
It's hard to give a 5 at this point because I wouldn't expect to see big differences in 2 weeks which is approximately how long I've been regularly using it. I do notice less redness in the areas where I had some acne irritation. Wendanra
Verified Purchase
Refreshing
Made my skin glow. Love this! LovelySkin Customer
Verified Purchase
My Must Have Skin Care!
My skin is oily with, enlarged pores. Epionce Lytic Sport TX does a great job at addressing my skin issues without dryness. I use this at night. My skin is so nice in the morning! It's my, must have. ShoeGal95
Verified Purchase
I absolutely love this
I use this product at night to dissolve adult acne, old scars and new spots. Initially I was just treating isolated areas, but now I put it all over my face. It doesn't burn the way acidic serums often do or leave you with a red face and new issues related to the treatment itself. It boasts a great texture and no odor, and a great list of ingredients. I can't say that your acne is going to be eliminated with this, since that's not what it was meant to do, but it will transform your face as a whole into something healthier and younger looking. I love it. My only complaint is that the tube is vulnerable to air bubbles, and once you get one of those it's hard to get the product out. Give it time
I have oily skin and hormonal acne I experienced some purging but after 4 weeks my skin is finally looking much better. My face is allot more clear, the texture is much smoother. I'm excited to see the results with continued use! Works for me
I have adult acne with breakouts and hyperpigmentation. I got this product initially from my skin care salon and use it every morning. I wait 5 min and then apply moisturizer/ sunscreen. I have had less breakouts in the last 6 months since I started using this, so I plan to stick with it. LovelySkin Customer
Verified Purchase
Great for Acne
I use this to help keep my hormonal acne under control. I use this in the am and Retin A at night. Finally, my face is clear! LovelySkin Customer
Verified Purchase
Watch Your Tone
I'm in my late 30s and hashtag blessed with uneven skin and pimples. (Cue Cool Mom saying, "It keeps me young!") After a breakout (not during, it's a little much for that), I apply this to help my skin heal and even the tone and eliminate the redness. A little goes a long way, which we all love because each application is like watching a little bit of your money quickly and evenly absorb into your face.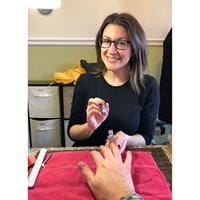 LaLaLauren
Verified Purchase
Keeps Skin Clear
I have to say I really like this product. It keeps my skin clear. I had been using it at night for well over a year. But, I recently started using it in the morning. I use a different product at night now. It's definitely a product I don''t want to be without. High quality moisturizer
I use this moisturizer when I can afford it. It really is super high quality, and I love the way it feels on my skin. My dermatologist was the one that recommended it to me! The only thing is, I feel like I go through it super fast/the tube isn't that big. For the price, I wish it lasted me longer! Maybe, I'm just using to much. Either way, I love this stuff! LovelySkin Customer
Verified Purchase
Wow!
I don't wear makeup during most days because, after I drop the kids off to school, I go straight to the gym and get all sweaty. Using this has kept my breakouts at bay and my skin feeling so soft. It's not drying or oily. It feels as though my skins pH is at perfect balance. I would highly recommend! (For reference my skin is combination in my early 30s) LovelySkin Customer
Verified Purchase
Best declogger!
Definitely in love with this product! Not a moisturizer but a declogger. Noticed my pore size shrinking, and it evens out my skin tone! Truly, love Epionce products!! LovelySkin Customer
Verified Purchase
Good for Acne
I have acne-prone combination skin, and enjoy this product for clearing up acne and keeping my pores clean. It's strong, so you may feel some tingle with use. LovelySkin Customer
Verified Purchase